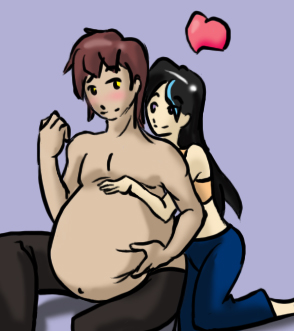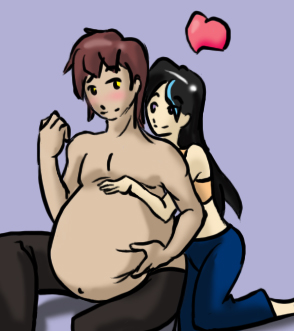 Watch
Well, I'm baaack. And I've just posted a piece of work after so many months of being absent cuz of being seriously ill and school work. So to show my apologies, hope you guys like this small quickie.
Also, I am no longer drawing girls with huge bellies. It's guys now.

...I think these two are gonna strip their pants off and have sex in the background. Lol.
P.S. That's a girl he's with. And he's a bit shy about his belly.