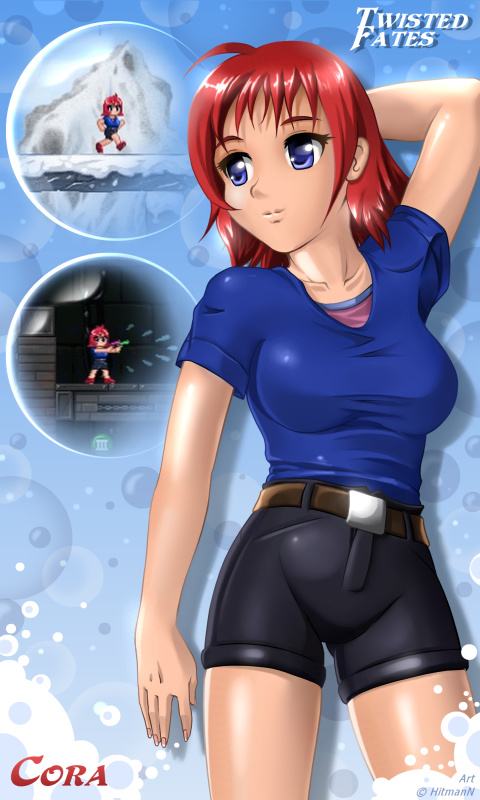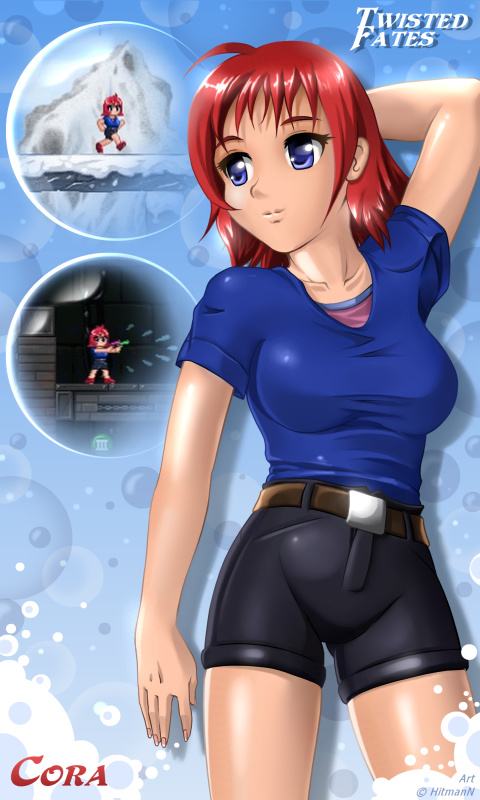 Watch
(To those who missed the original cover art and details for this project, see it here:
[link]
)
See the latest, though short, development video by Leuvsion here:
Twisted Fates iPhone Developer Diary Episode 6
To summarize:
Twisted Fates is a platformer with slight RPG elements, featuring mostly character and level art/gfx by me, and programming by leuvsion (
[link]
). The game will be at first available for iPhone/iPod Touch, in very near future!
Character Profile - Cora
Cora is one of the three playable characters. She's the athletic type, wielding two small water pistols and has the special ability to deploy a sprinkler. Cora is © Leuvsion.
The screenshots were a bit blurry this time, sorry. They look crisp in the actual game.
News
Twisted Fates is to be released real soon. Leuvsion is still working on a few final things.
More character profiles and gameplay videos coming soon!