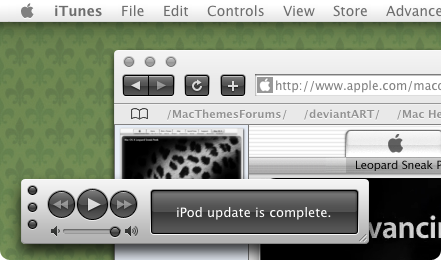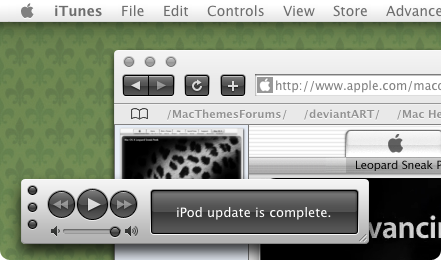 Watch
I am proud to present you all with my newest theme, Qure. The GuiKit includes AppSkins for iTunes, Safari, Quicktime, iChat, Mail, Vienna, DVD Player, VLC.

A few provisos, before we continue. This theme is not perfect, in my opinion, yet it is good enough to be released. Below is a list of things that I will be changing in the next major update:

Scrollbars
Clicked State of Buttons

I would appreciate if you didn't discuss you're dislike of these elements, because I plan to take care of them. Also, the iTunes skin is merely rudimentary. I am not going to destroy myself trying to make it perfect. It is not meant to be great, it is merely meant to provide a cohesive interface. I wont listen to requests for a "Better iTunes Skin*".

Other then that, please enjoy.

Dan

No permission is granted for releasing mods. Please contact me if you wish to release a mod.

*If you have found a bug in the iTunes skin, please PM me telling me about it. If you're not sure, PM anyway, and I will understand if there is confusion.