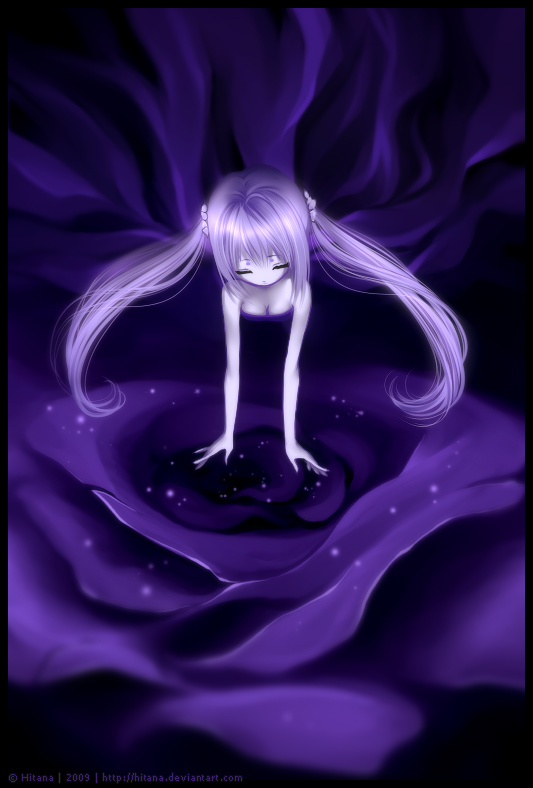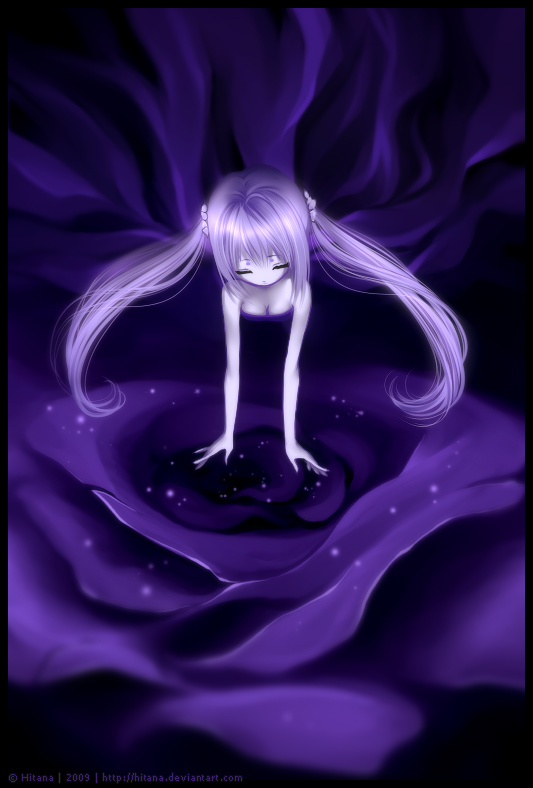 Watch
Some rest from work and commissions..

SAI, Wacom, 3-4 hours
Gorgeous work! I am really a huge fan of the color scheme that you used for this. The shade or purple works extremely well with the blacks. To me it feels almost underwaterish and the little glows add to that feeling. The pose looks fantastic as well and your technique for coloring and shading is awesome for this piece. I am particularly impressed with the skin tones and colors. That coloring that you used fits the rest of the theme perfectly.
I am especially drawn into her hair. The way that you drew the individual strands is quite impressive and the technique and execution of the glares on the front is fantastic! I have to say that the shading that you used on the top of the head accentuates the rest of the hair nicely.
Overall, I have nothing that I would think needed to be fixed in this piece. I think that you executed what you were trying to accomplish perfectly

The Artist thought this was FAIR
134 out of 146 deviants thought this was fair.
Do you know why I like your art so much Hitana? You do an EXCELLENT job at expressing emotion from them, it's not just the style. This was why, that when I seen this piece, something must have happened. I put it behind me though so don't worry.

As said earlier, the emotion in this art is pretty amazing - you did an awesome job at the individual hair strands and hair accessories. However, probably my only gripe in this piece is... well, the emotion itself but that is just me. It just surprises me for you to draw something so dark

The black and purple everywhere goes well with the theme too, to me it seems a bit on the emo side. Although I would probably enjoy a touch of red somewhere as if a more obvious way for people to tell what the emotion is.
The Artist thought this was FAIR
41 out of 44 deviants thought this was fair.