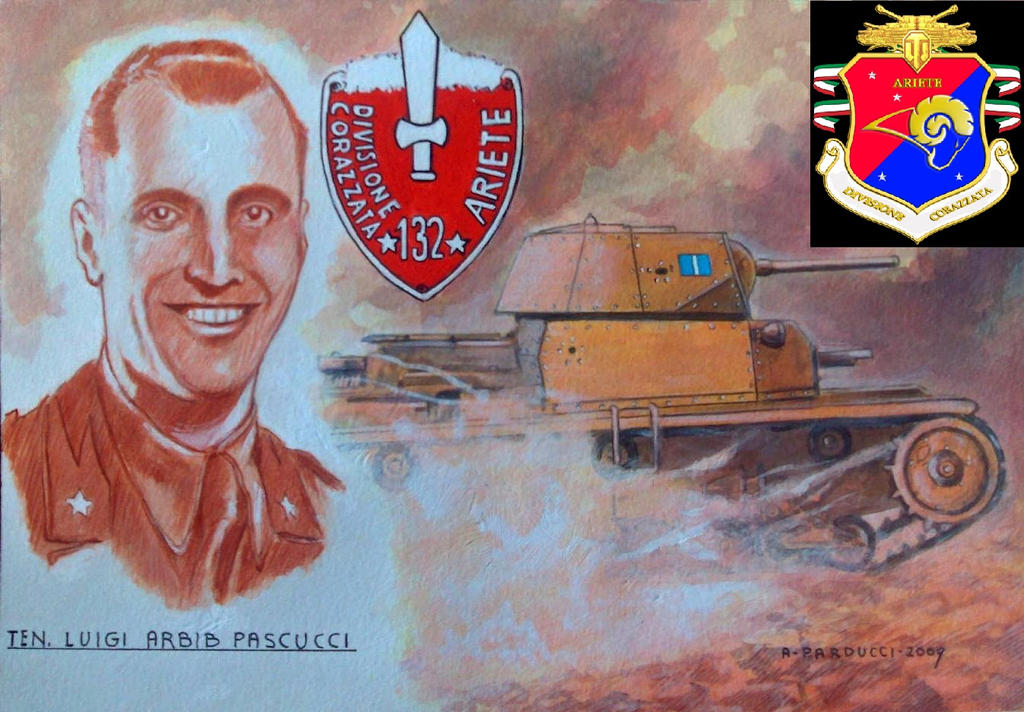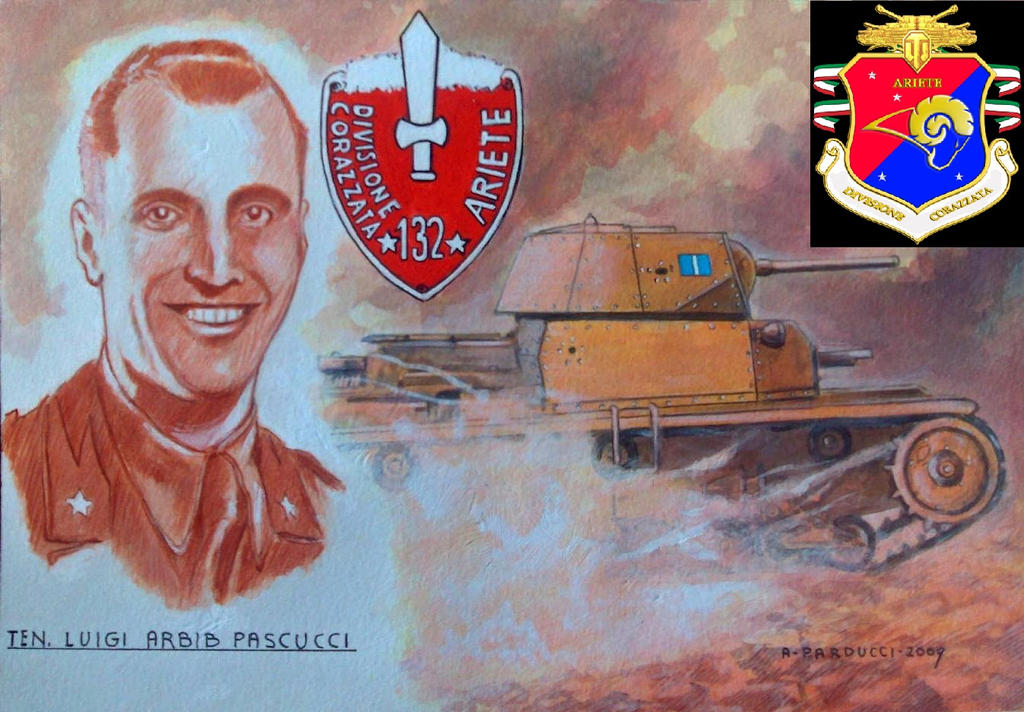 Watch
This is a drawing (not mine) on which I've superimposed a modern ensign of the Divisione Corazzata Ariete.
Luigi Arbib Pascucci (1909-1942) was a Lieutenant, the commander of the 10° Compagnia, XIII Battaglione of the 132° Reggimento Carri of the Ariete Division. On the 5th November 1942 his company was ordered to hold the line against the British 8th Armoured Brigade, to allow the rest of the Division to retreat safely to Fuka. Despite being outnumbered and having very few chances against the superior Allied tanks, he kept on fighting, and he led the remaining eleven tanks of his Batallion in a sudden counterattack that threw in disarray the British line. He was killed while pursuing the enemy, and posthumously decorated with the Medaglia d'Oro al Valor Militare.
I am ashamed to confess that I didn't know him, until I discovered his name amongst World of Tanks' achievements medals, and until I was awarded one myself (the irony). Yet, now that I properly informed myself about him, I believe I can post this small tribute.