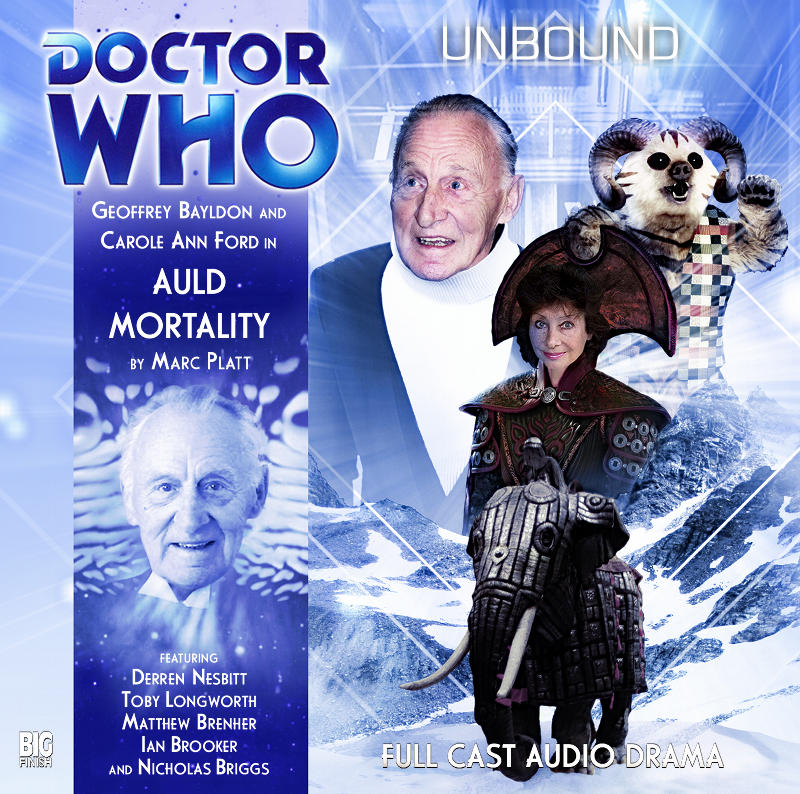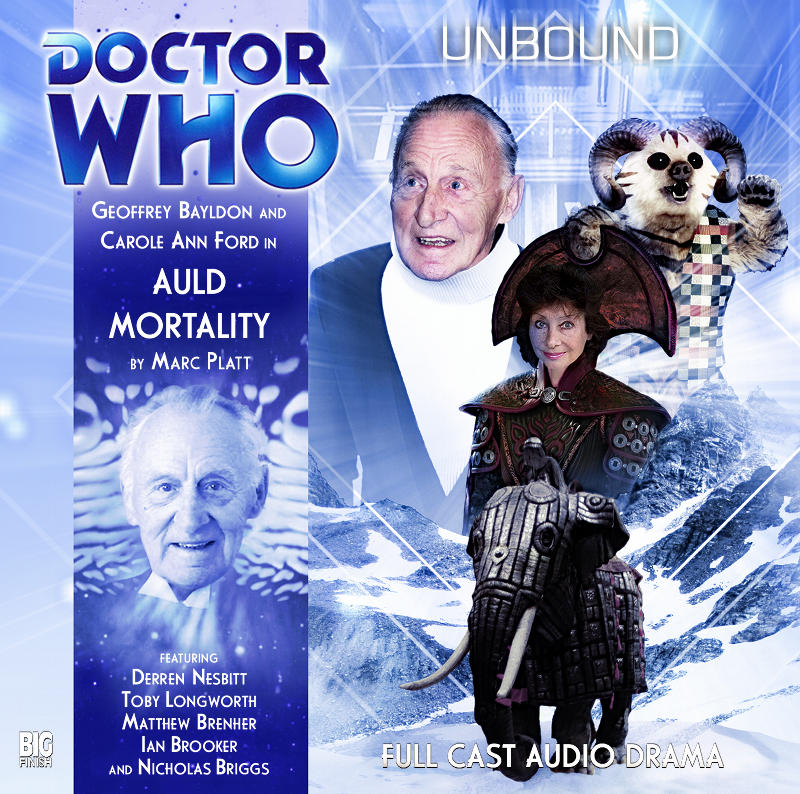 Watch
The Doctor never left Gallifrey - instead he became a celebrated author and chose to explore the boundaries of imagination. But not everyone approves...
Part of the "what if?" Unbound range this stars Geoffrey Bayldon and Carole Ann Ford.

I'm curious to know how you made Badger, he seems to be an interesting combo of various things! I love how accurate he looks to the Lungbarrow illustration and not the front cover (not nerdy at all) !
Reply

I was a good while ago and I'm not sure I can remember all the steps. I know I utilised pictures of the body and head of a bear (with suitable warping for the head), the stripes off a tiger-skin rug, a set of goat horns and a pair of curtains for the tasteless waistcoat - all suitably colourised. And it always irked me how the cover never quite matched the text - the ebook illustrations were a far closer match so were a great starting point

Reply

Wow! Your ingenuity never fails to amaze me! How long have you used Gimp for? I'm a big fan of this audio, I had to get it because I love Lungbarrow and wanted to hear what Badger and Quences sounded like! Out of interest, if you were going to put Quences on the cover would you have used Derren Nessbit's image from Where Eagles Dare? I haven't seen much of him in that but I like what I saw! I know I always write essays in the comment section but I've admired your work for a while now and just plucked up the courage to ask!
Reply

I'm not a fan of the bottle-blonde look Nesbitt adopted for that film. I'd be far more inclined to go for something like the look in this shot -
i436.photobucket.com/albums/qq…
And I'm more than happy to answer questions

Reply

Thank you! I'm always fascinated by the creative process in these! Ah now that's (an albeit young) Quences! Have you ever thought of doing any Lungbarrow stuff or are the novels not in your area? And what did you think of Auld Mortality? (I think you said you listened to it, can't remember! XP) Nesbitt's Quences is one of my favourite Big Finish guest performances!
Reply

I don't intend to work on anything for Lungbarrow. Truth be told I'm not really a big fan of the book. There are some nice touches and the general plot and basic ideas are ok. I just can't get on with either Platt's prose style or his tendency to get distracted by bright and shiny tangents every few pages in this one. I can't get on with Time's Crucible either but did enjoy Downtime and have never had issues with his audios.
As for Auld Mortality, yes I have heard it (many times in fact) and I love it - a beautifully told love-letter to some of the show's inherent concepts and ideals

Reply

Which is completely fine! I'm just a sucker for anything Time Lord or Gallifrey! Oh defiantly! Theirs another Unbound with Derek Jacobi which is quite similar in being tribute to Doctor Who right? And I'll stop clogging up your comment section with all these long exchanges!
Reply

The Jacobi Unbound play is rather different to the rest of the range. Whereas the others deal with twists on the fictional universe Deadline takes the metafictional route of asking what would have happened if the series had never been commissioned. It has some very touching scenes relating to the effects of senile dementia, loss and alienation. Well worth a listen

Reply
(1 Reply)

Reply