Feel free to share my artworks on social media platforms (Tumblr, Facebook, Twitter etc.) as long as you CREDIT ME by LINKING BACK here on dA (preferably on the specific deviation page), DO NOT REMOVE MY SIGNATURE, and DO NOT CLAIM THEM AS YOUR OWN. Also, DO NOT MODIFY my artworks and use them on photomanipulations. No need to ask permission from me if you will share my artworks on social media but it would be lovely if you'd let me know. Thank you.






:thumb196526838:


:thumb442103725:


I'm fun-loving and optimistic

Downers, negative thinkers, and rude people please stay away from me, lol.

Favourite genre of music:
various (Jazz, Big Band music, JPop, Latin, OPM, English, HKPop / pop, rock, ballad, rap, etc.)
Favourite style of art:
Dragonball/Akira Toriyama style, Fushigi Yuugi/Yuu Watase style, Anime
Favourite deviantWEAR size:
Men's Medium
Operating System:
Windows 7
MP3 player of choice:
WinAmp
Wallpaper of choice:
House MD Season 6 promo
Favourite cartoon character:
Vegeta, Nuriko, Domon Kasshu
Personal Quote:
In creating art, don't be afraid to make mistakes because they will make you better.
COMMISSIONS:
-
Digital:
hirokada.deviantart.com/journa…
(OPEN)
-
Traditional:
hirokada.deviantart.com/journa…
(Currently CLOSED)
CLUBS:
hirokada.deviantart.com/journa…
My dA 15th Birthday Questionnaire Journal:
hirokada.deviantart.com/journa…
So I've had some "gap months" away from dA and only now realizing one can post thumbnails and photos on one's page/journal without premium membership.
Because I want to: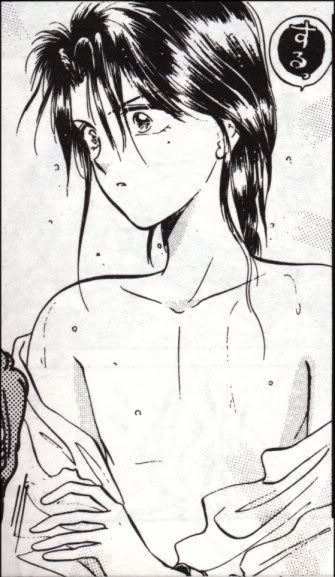 Favourite Visual Artist
Akira Toriyama, Yuu Watase (+ Fushigi Yuugi artists Hideyuki Motohashi and Mari Kitayama), Seth MacFarlane
Favourite Movies
Enemy Mine, The Fugitive (Harrison Ford), Identity, K-PAX
Favourite TV Shows
House, Monk, The Dead Zone, Family Guy, The Walking Dead, Criminal Minds, The Good Guys, SNL, Brain Games (NatGeo)
Favourite Bands / Musical Artists
V6, Maroon 5, Erreway, Seth MacFarlane
Favourite Books
The Gun Seller
Favourite Games
Grand Theft Auto Vice City, Max Payne, FFVII, FF Adventure (GB), Star Ocean, Metal Gear Solid, Mario RPGs, Kingdom Hearts
Favourite Gaming Platform
any would do, it's the game that matters =)
Tools of the Trade
pencil inked with [sign] pen, colored pencils, CD-R King Flex Tablet 6"
Other Interests
JPop, Dragonball, Fushigi Yuugi, La Fea Mas Bella, TV, Movies