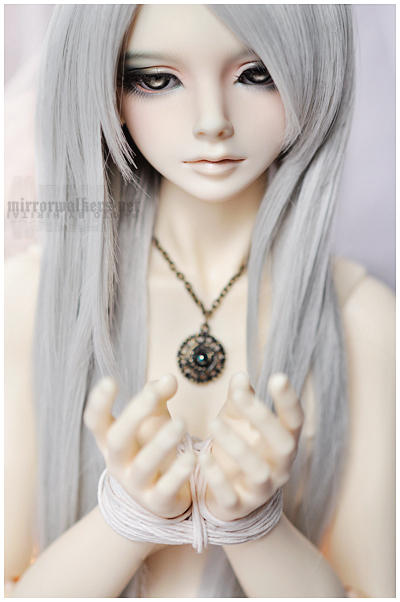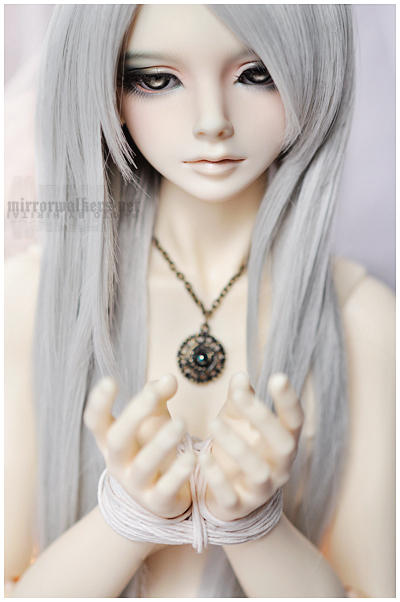 Watch
SNAP.
This guy has been through a big re-working. Character, appearence, blahblahblah. Trying to work him in with my other characters without changing the story was my aim, and I'm pretty sure this will work.
Deja 'Mystic' Sunder is his name, and rare/dangerous/powerful/mythical/historical artifacts are his game. Living in an ancient mine on the side of a mountain, Mystic has built an enormous library of secrets and other dangerous things. He keeps to himself, mostly, only sharing his hoard if you have something he wants more than whatever he already has (in which you'd better want more than anything else if you're climbing that damn mountain for just five minutes of his time).
Aside from that, he's done a lot of hunting. He'll hunt anything if the money/reward is good.
Mystic also thinks he is haunted by the ghost of his father, which inhabits a painting... when, really, he's just a bit nutty.
I actually bought him a dark brown wig, but I kind of maybe like this one better. Which is an expensive boo-boo, considering this one had been lying around for months :/ Kind of don't want him to have grey hair, but he looks so damn good in it x.x
~
Mystic is a Crobidoll Lance from
[link]
Please read my FAQ
before asking any questions! Thanks for looking <3
Your pohotography is wonderful but when you faded out some of the body it caught on to the hands and hair....but you may have wanted it to catch onto the hair...The pose and positioning is perfect. The way you made the doll look so expressive (not meaning that you shaped the face) but the pose and position of the face show meaning and expression... I think that if you had shown the whole body it would give the picture a more real feeling,unless the setting was wrong then the close-up was a wonderful Idea. I hope that you take some of this advice and use it, but I really am complimenting this in my own way
The Artist thought this was FAIR
3 out of 4 deviants thought this was fair.
I really have to say that i love his facial expression here compared to the position/pose you have him in. I like that they are very much opposites. He seems so thoughtful and at peace even though his situation appears to be a bit uncomfortable. It's almost as if he doesn't mind it so much. lol I love the color of his eyes as well and how they are really the only dark color in the light picture. This also reiterates the contrast of his 'feelings' for lack of a better word, and situation. I totally send kudos your way for wokring WITH his expression instead of trying to hide it like some doll owners do in order to get the image they want.
The Artist thought this was FAIR
13 out of 14 deviants thought this was fair.