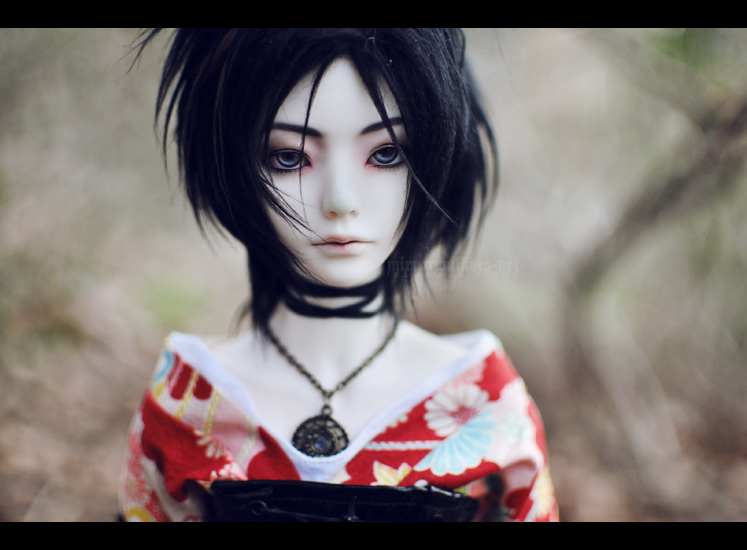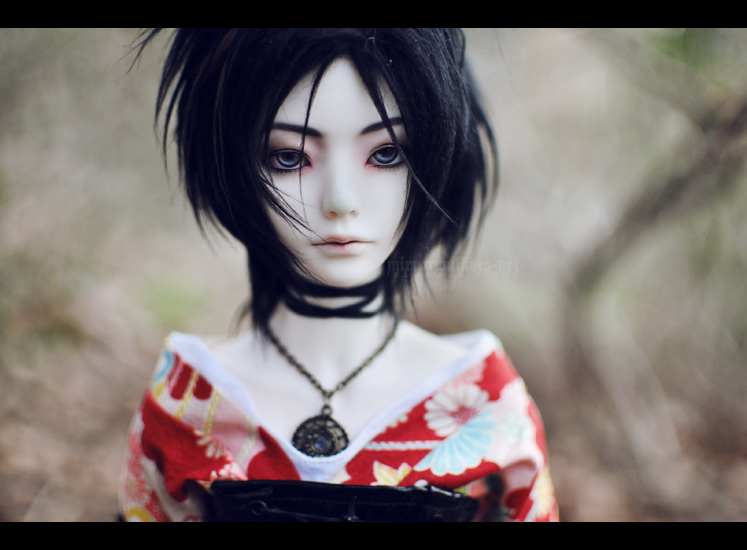 When I started dressing Eiji for this shoot, he was going to be in leather pants and a pinstripe shirt.
You can't really understand unless you're also crazy, but dolls have a mind of their own. When Eiji looks at you like he did today (because what else is he going to do when I make his eyes look forward) you just know he has plans. His plans today included a kimono and a pvc corset.
I was listening to Kagrra, and so that might have done something to influence me. So this whole shoot is Kagrra, inspiredddd.
Starting my Kagrra, tour for today is one of my favourite songs of all time.
Sakebi - Kagrra,
They look exceptionally normal in that PV. Aw, Nao <3
OKAY. I actually quite like this shot, all windswept and absent. I love Eiji ;~; HE'S MY FAVOURITE.