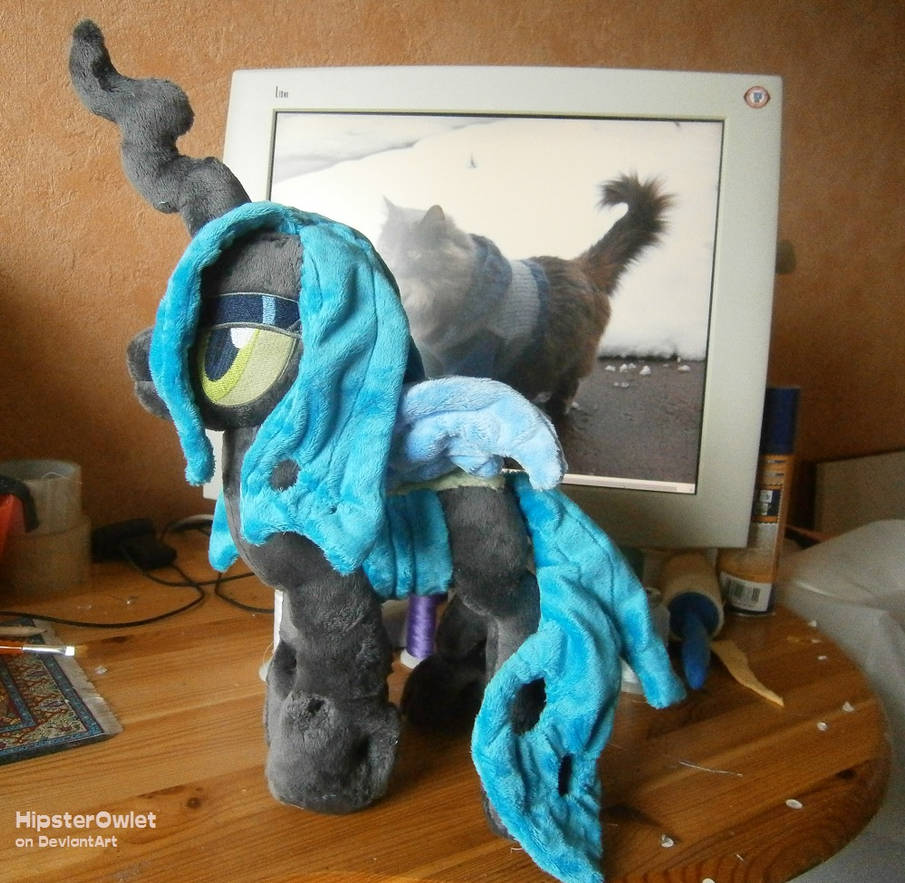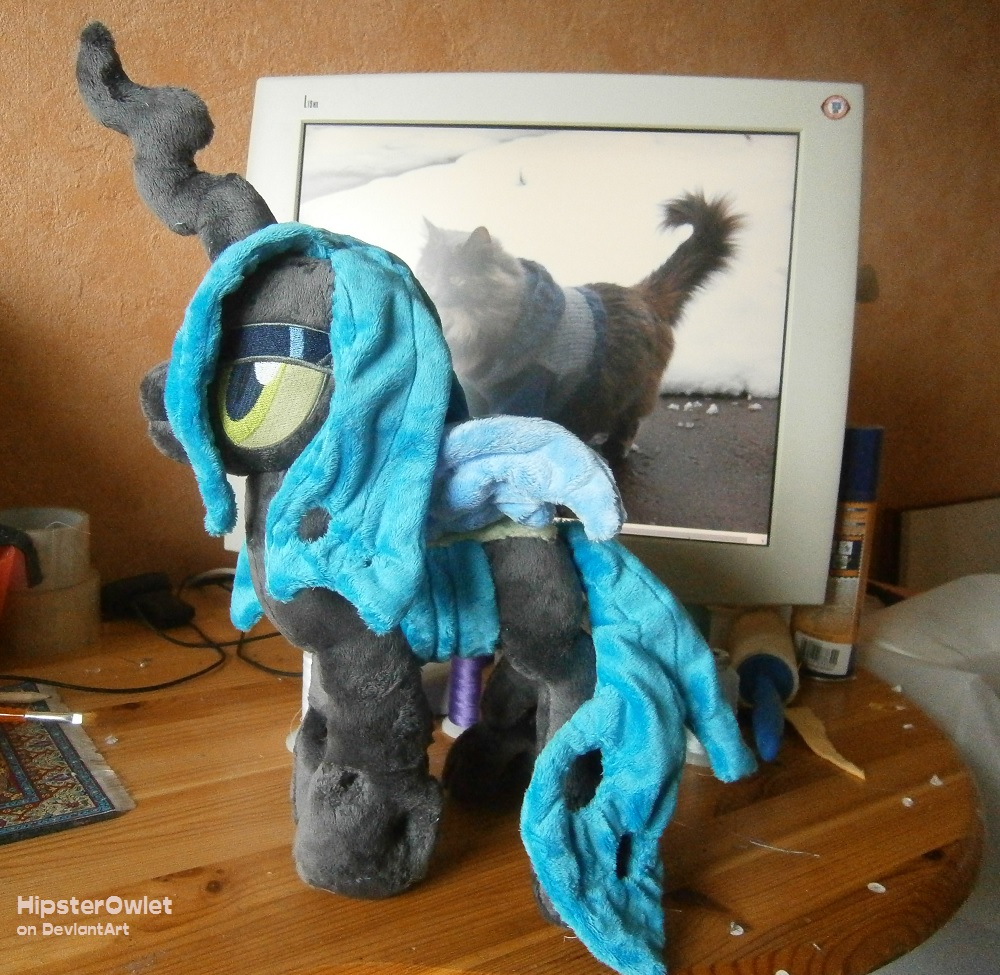 This day has been just perfect ~
Maybe you've already recognized that there aren't many Chrysalis-Plushies around. Now I know why.
No seriously, sewing her was fun, but these holes made my hands bleed.
But I'm soo proud!
That's why I'm posting this WiP. And I even cleaned my desk for you! Because I love you so much
Now she only needs her teeth, ears and her fabulous crown. Also, I need to fix her wings, because they're somehow hangin' low.
Argghh I really need to redo my commission-info now. It drives my mad that I cannot post a link down here.
But I'm on it.
I do not own MLP:FiM. This is a fanmade item.
Also, I do not own the picture of that sassy cat in the background.

Original HipsterOwlet
Hou Hou ~