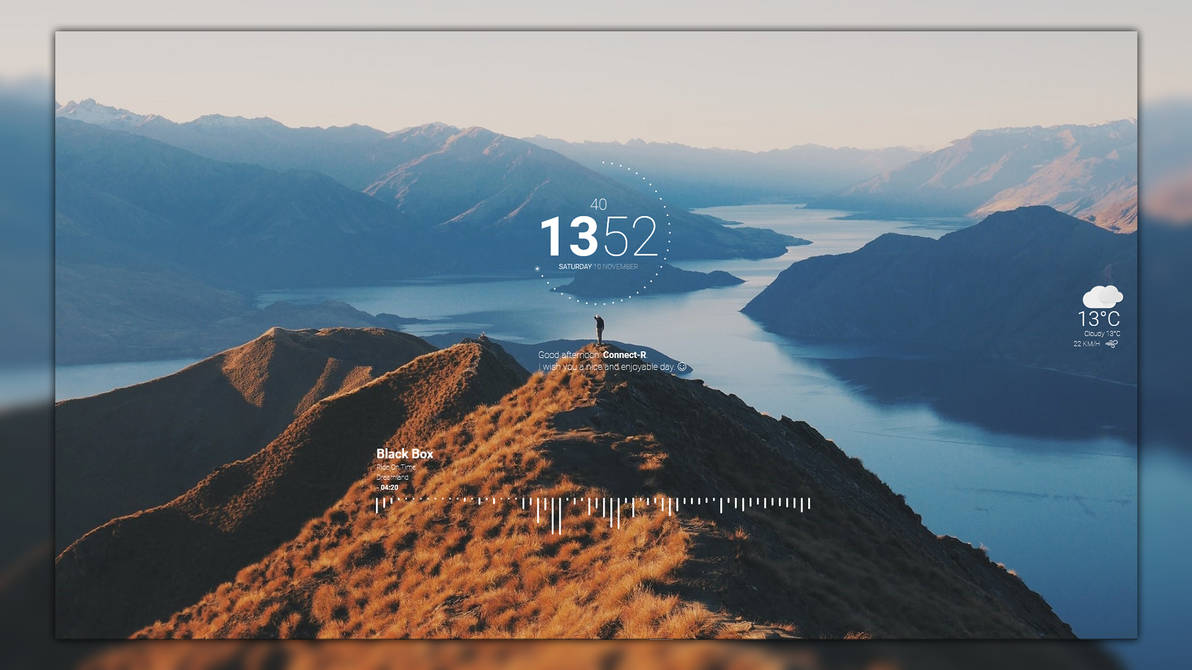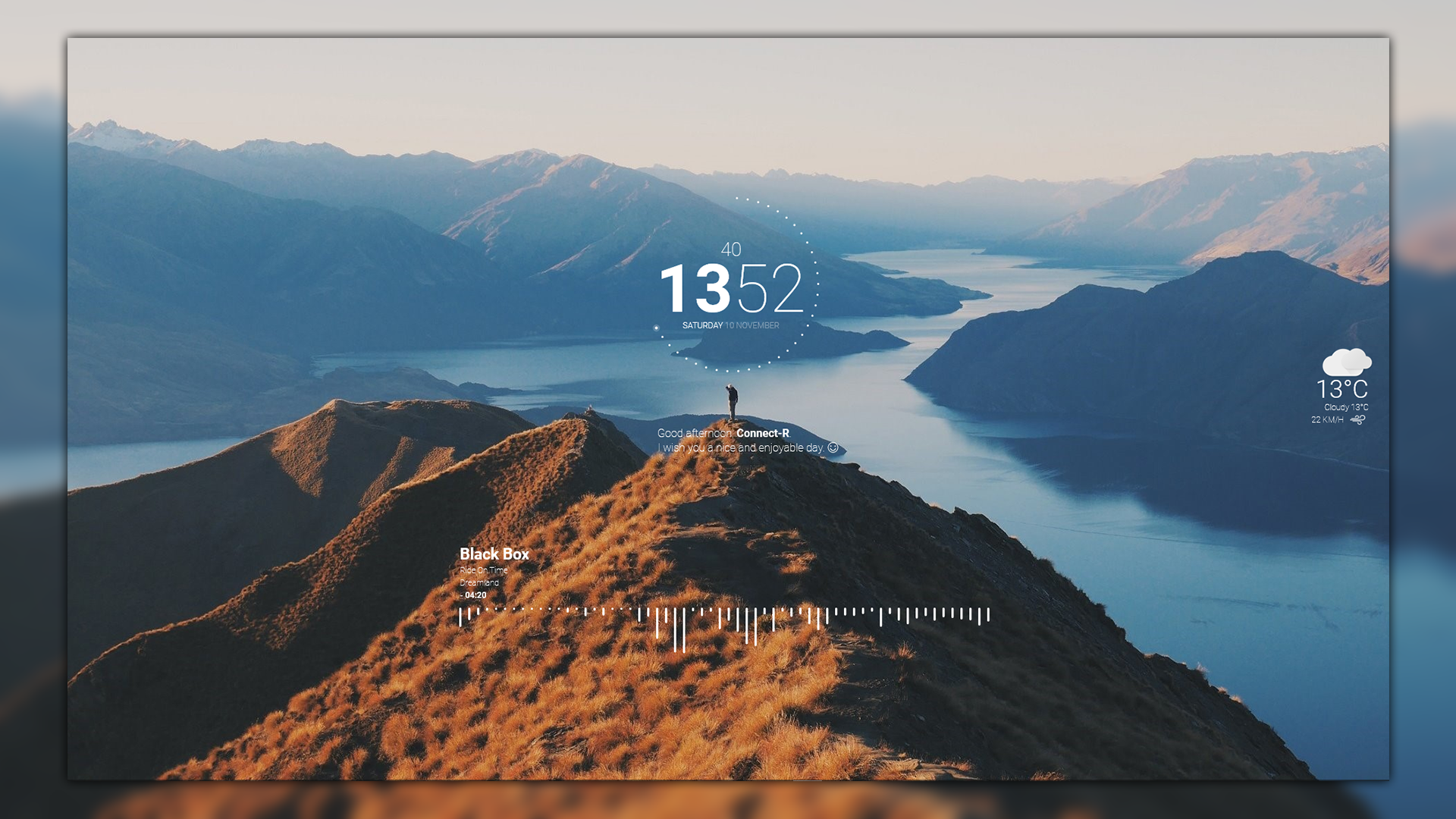 How to open settings menu:
You can open the settings by double clicking on the clock skin.
To change skin size,go with the Mouse over the skin,then move the Mouse Wheel "UP" (to increase skin size), or "DOWN" (to decrease skin size), and the skin will be "bigger" or "smaller".
And when you change the size,don't change it fast!Change it slowly!
These languages have been added for now: English, French, Serbian.

CREDITS:
Thanks
sephirotess
for > French language!

Thanks
Felix Lam
for this beautiful
wallpaper
used in this review!

Notes
:If you use Foobar2000,you need to download and install
foo cad plugin )
.If you use MusicBee,you must enable "CD Art Display" plugin in (MusicBee>Edit>Preferences>Plugins).

How do I change the welcome message?
Reply

P R E T T Y G O O D!
T H A N K Y S!


Reply

Awesome skin but can you tell how to apply that rectangular blue effect ? and yeah can you please make an extension for windows 10 groove music for player information ? pls. Then it will be one of the best
Reply

First of all, thanks!

You mean "rectangular blur effect" in the preview picture? You can make this effect in Photoshop, or any other similar program for image editing. As far as Windows 10 groove music is concerned, it is not compatible with Rainmeter.
Reply

Perfect skin











Reply

Reply

Another very good work

.
Reply

It's nothing special, but thank you as always!


I like this dot effect with clock.


Reply

Always simply and classe,big thanks for the poor rainmeter user that i am



Reply