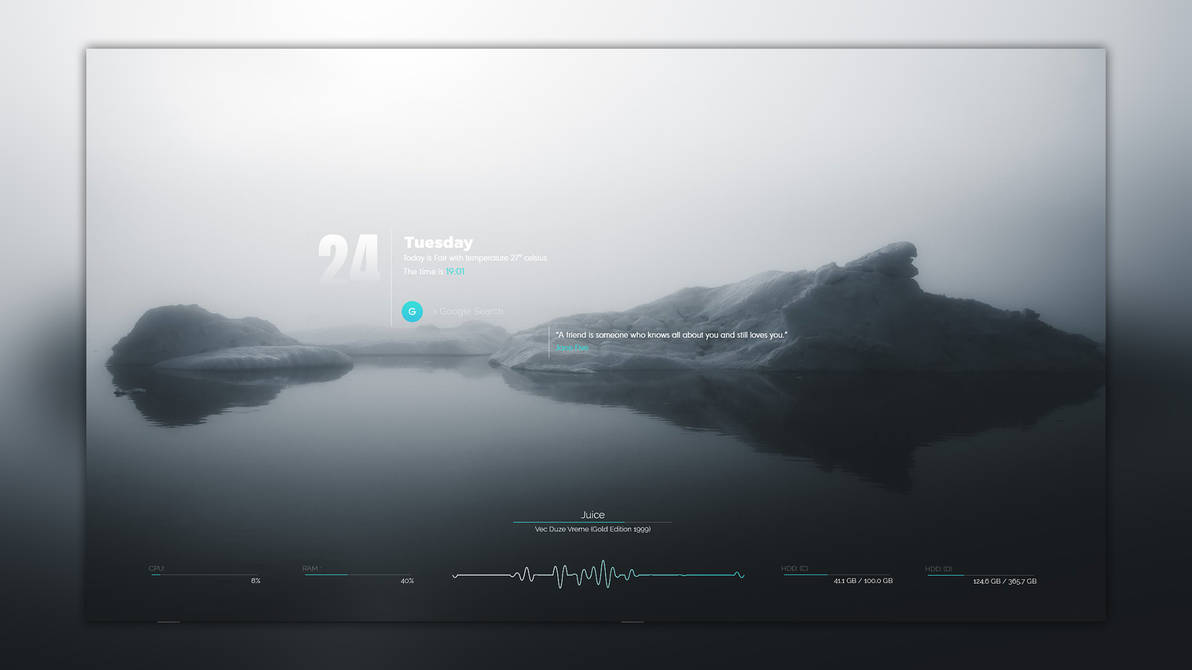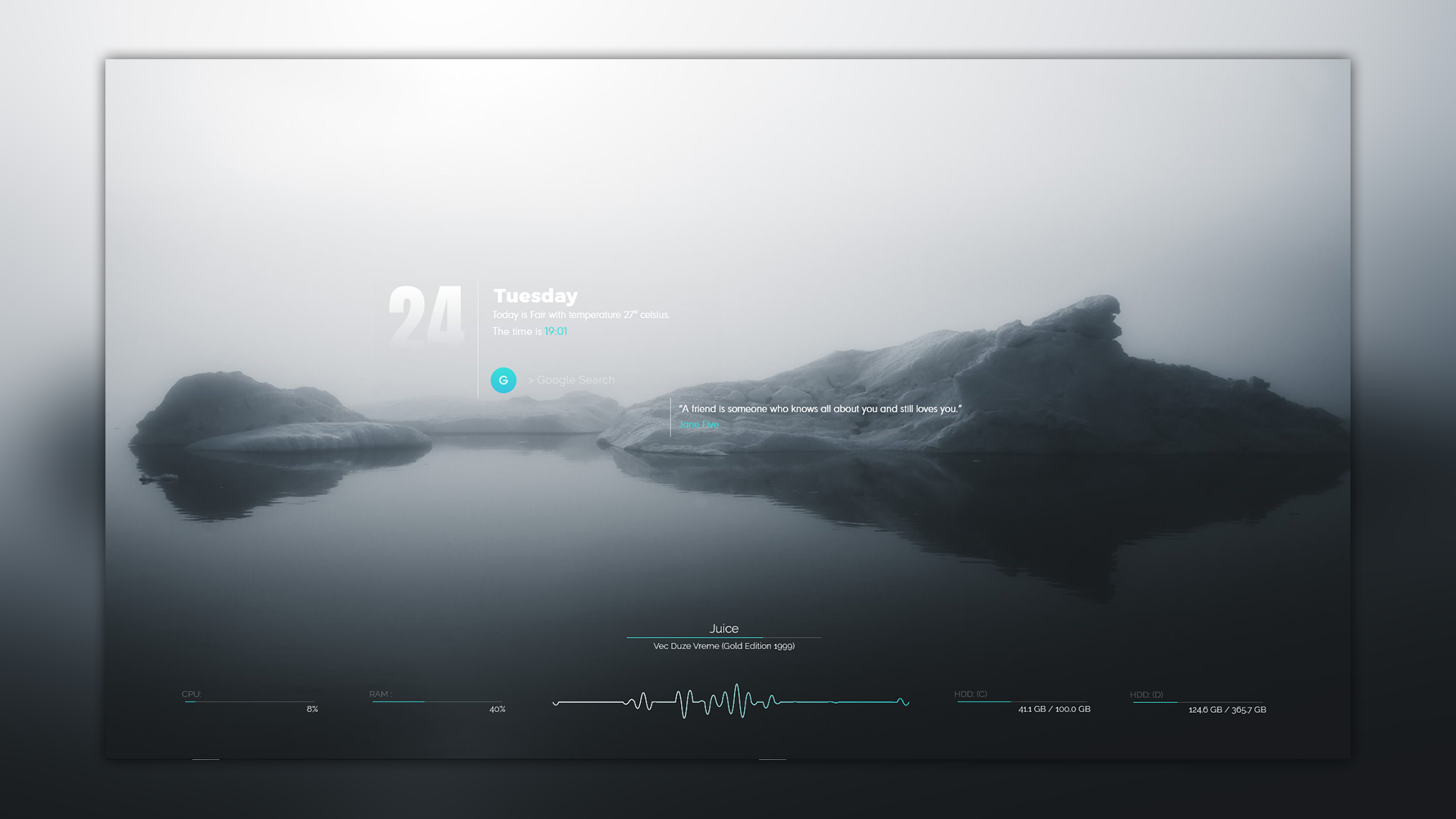 How to open settings menu:

You can open the settings by double clicking on the Date skin.

These languages have been added for now:
English, French, Serbian, Turkish
.


Credits:

Thanks
sephirotess
for: >>> French language!


Thanks lospuegos for: >>> German language!


Thanks musakosker for: >>> Turkish language!


Wallpaper used in this review: Jan Erik Waider Link

Thanks
jsmorley
for the
color chooser
RainRGB4
!

Notes:
If you use Foobar2000,you need to install foo_cad plugin (download) .
If you use MusicBee,you must enable "CD Art Display" plugin in (MusicBee>Edit>Preferences>Plugins).