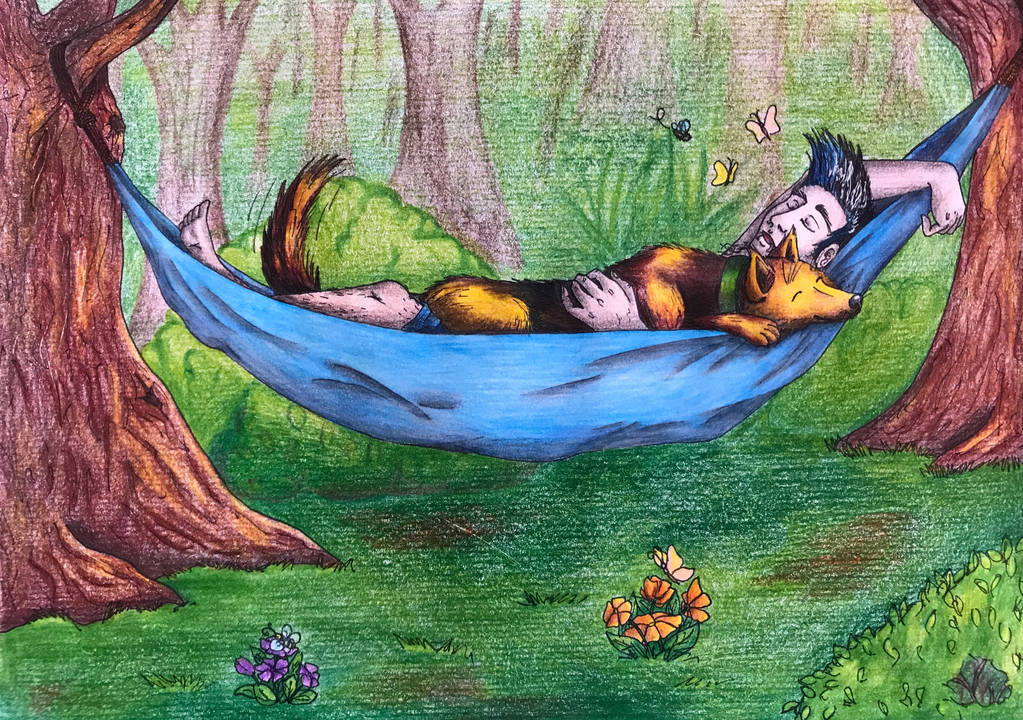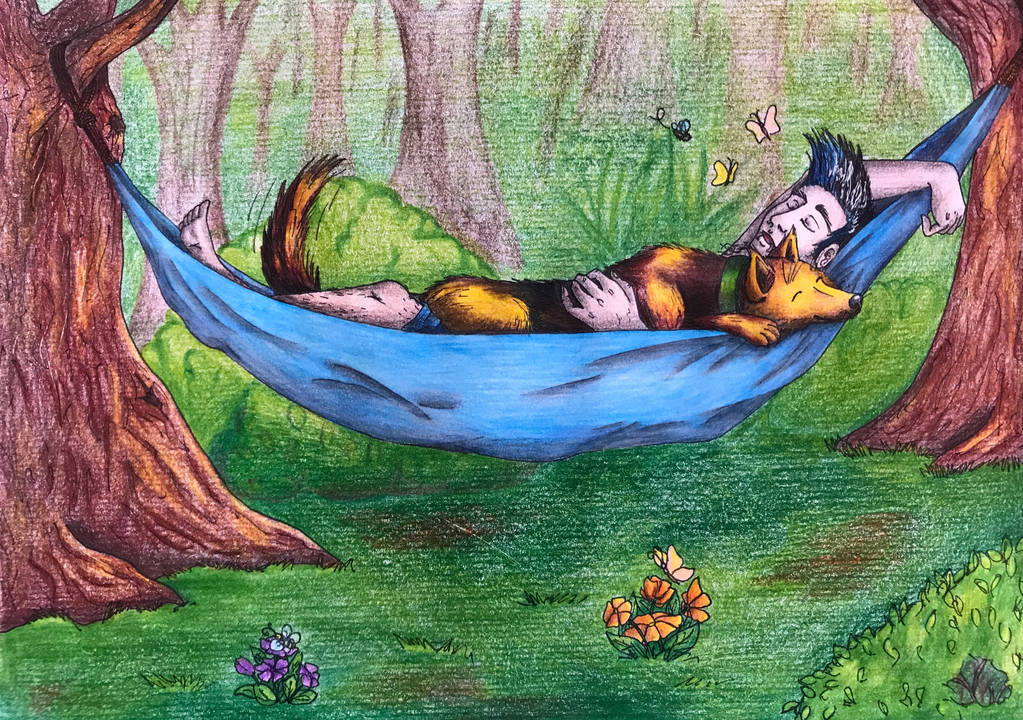 Love the colors for this!

Reply

Aw, this is a really sweet and heartwarming artwork

I like the vibrant colours and the atmosphere!
Reply

Thank you

I really enjoyed drawing it though the pose was a challenge.
I wish I was in their place right now : ))
Reply

So cute, so sweet, ahhh I love the atmosphere! Tex's hands looks so nice and doggie looks so super happy. Thank you!!

I wish I could go chill with them and take a nap
Reply

I am very happy you like it! ;w; I did enjoy drawing them.
Haha, yes, me too xD want to just chill woth them lol
Reply