Journal Entry:
Tue Feb 20, 2018, 5:10 AM
wonder why i open this LOL im saving up b4 exam

so yea, only points! no paypal sorry;;
not first come first serve!


TOS

TOS - Term of ServicePlease read the following term before you send me a request (for a commission)
I. Things to Include
Things you need to include in your order when ordering a commission
This is the info you need to include when ordering a commission, if anything is missing I will not be able to accept your commission.
Include your references. Please give me clear reference or i will not accept you
What style/type of commission you are intending to purchaseI will reply on your note if i accept your requestIf i haven't reply on your, that means i didn't accept it yet, Please remind me if i haven't reply within 1/2 week (i can forget or the notification didn't show me)Your payment method
II. Subject Matter
References should be very clear and any specific requirements/details mentioned. I will happily correct any mistakes, given that they were made on my behalf (e.x. I misread a description), I do try to read/look as
i can't/won't draw:
NSFW (semi nsfw is ok! especially boys)
Nudes
Fetishes
Mecha
Yuri (i gladly accept yaoi)
Furries
Armor/Machine [ will try armor ]
anything that make me uncomfortable
coloured skecth bust 1000

[add chara +800

]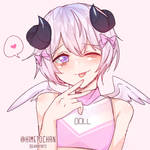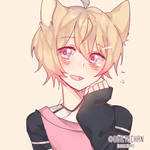 coloured skecth semi chibi 1200

[add chara +1000

]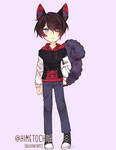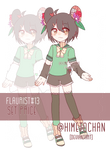 coloured sketch fullbody 2000

[add chara +1800

]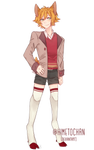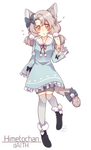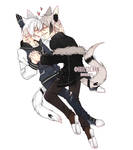 yes everything will be shaded with my normal colouring, just that i lack of examples-- o]---[
oop forgot some form haha xDD
either comment or note the form!
type:
ref:
pose: [optional]
character personality: [keep it short pls]
other details:
ty!
Features

Watch