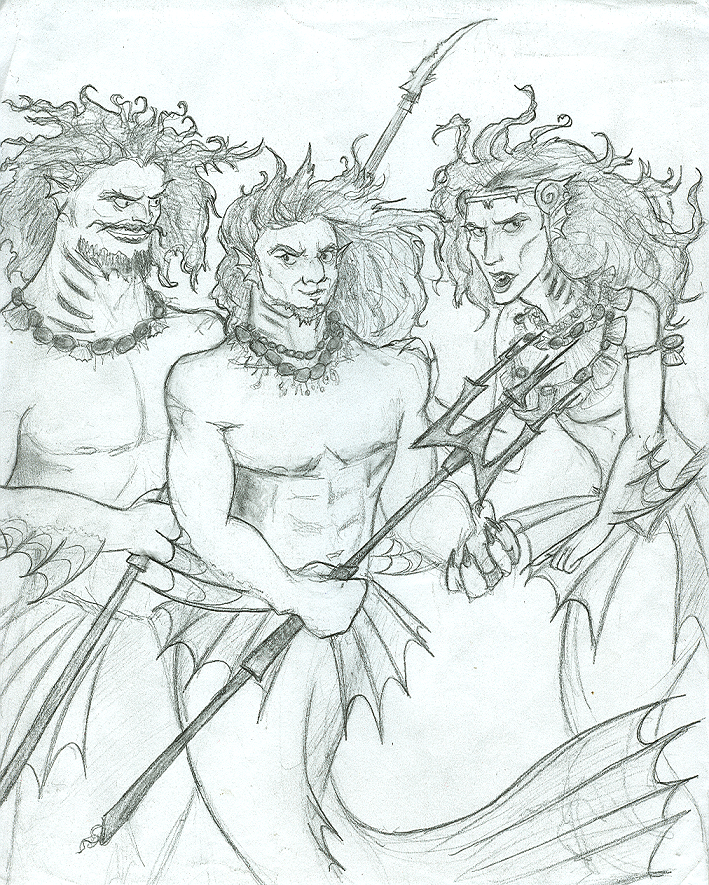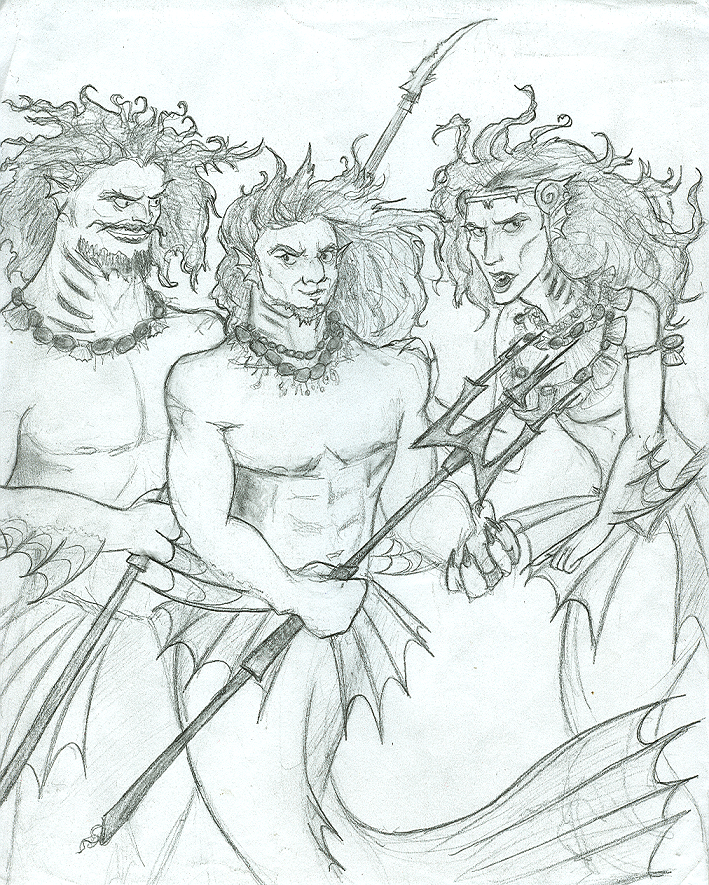 Watch
In fact, they're a bit fugly. The one on the right is, in fact, a woman.

Great look with the fins, gills, and fingerwebbing!
Reply

Hey, I think it's neat that you go against the mainstream by making the mermaids ugly. Rowling did say their skin was green.... Nice piece!
Reply

Thanks! I didn't really go against the mainstream when it comes to Hp Canon, though I have seen alot of artists make them pretty anyways.

Harry refers to them as having 'grayish skin and long wild, dark green hair. Their eyes were yellow, aas were their broken teeth, and they wor thick robes of pebbles around their necks.' in GOF. Also, in the fantastic beasts books either Harry or Ron has crossed out the 'Merpeople from Ireland are less attractive' to ugly.
Reply