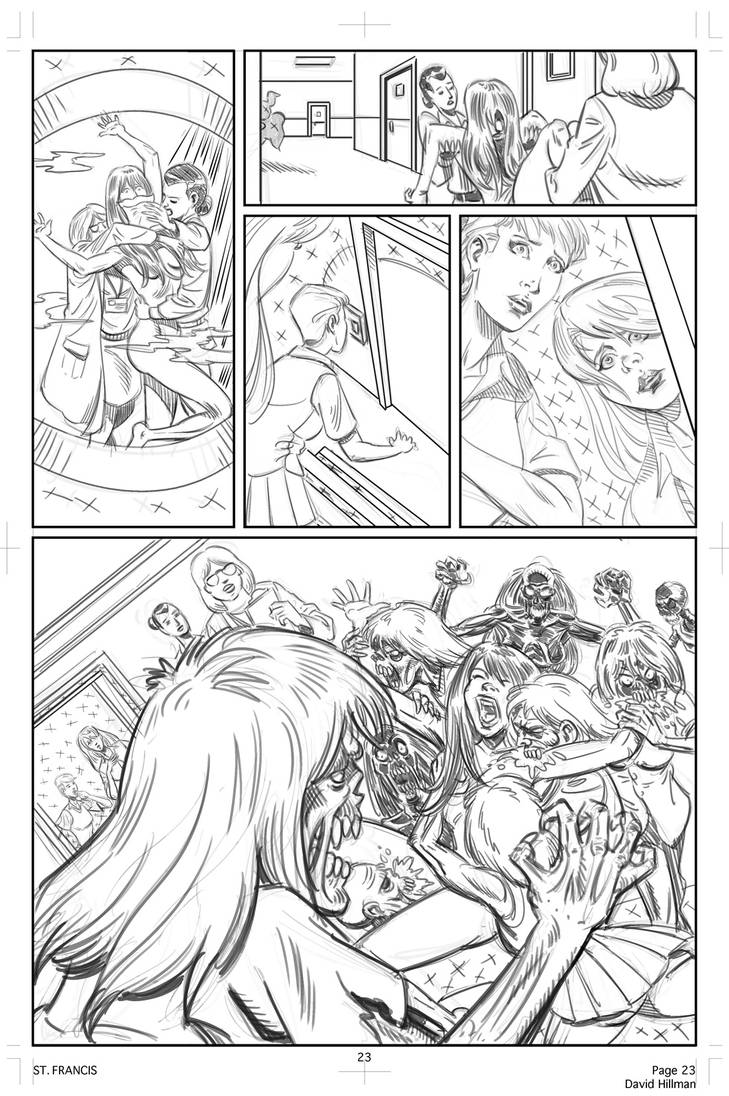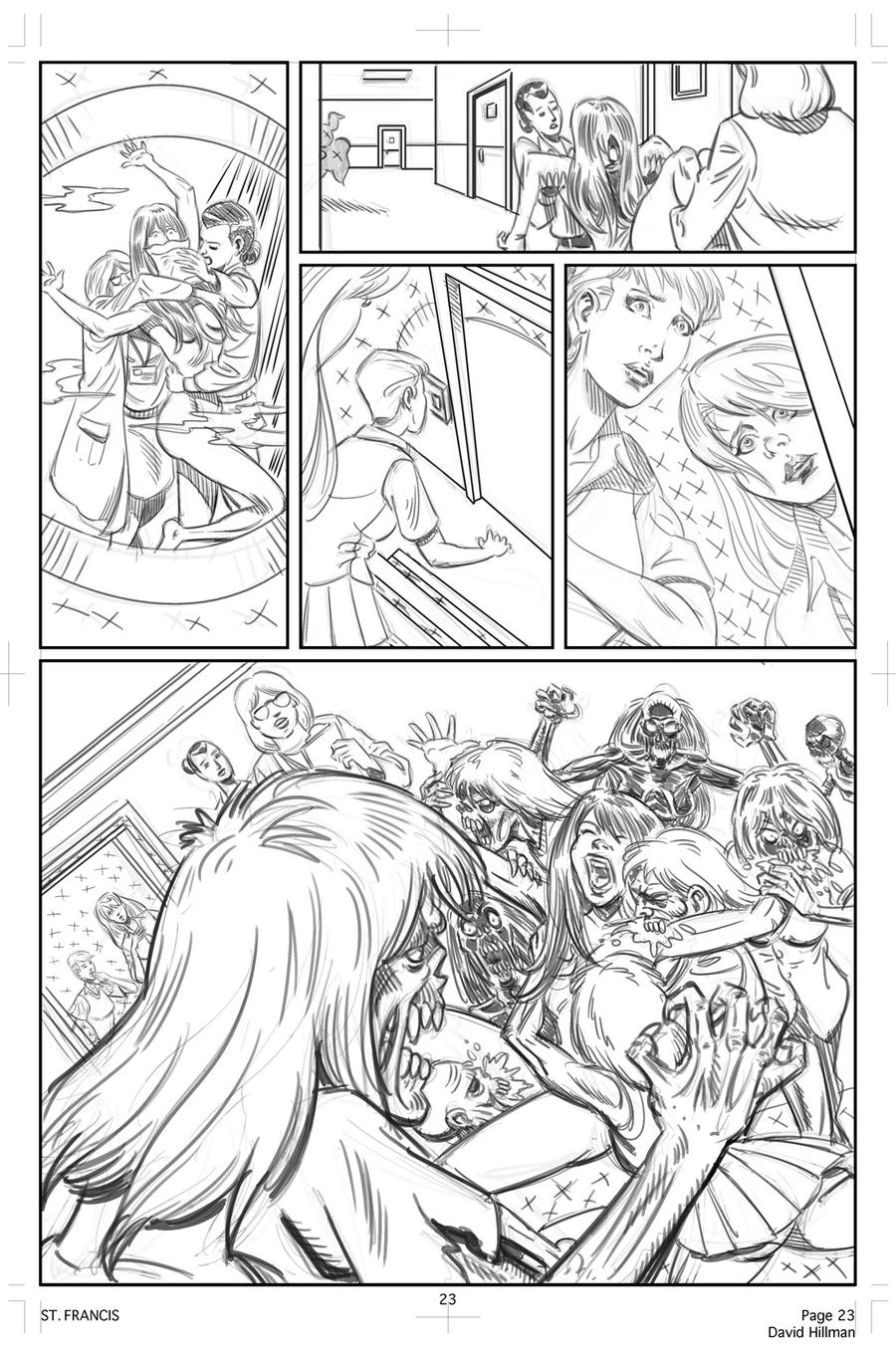 Watch
More pencils from St. Francis school for zombie girls.
As the rest, all pencils were done using a Cintiq and Manga Studio Ex4.

Wow even better, absolutely wonderful.
Reply

Was all of this done digitally?
Reply

Yes.
All the pages were drawn using an app called Manga Studio ex4
and illustrated on a 22x Wacom Cintqi
Reply

Great work on this.

Has a clean/classic feel to the line work, with your hip, modern style.

I dig it!
Reply