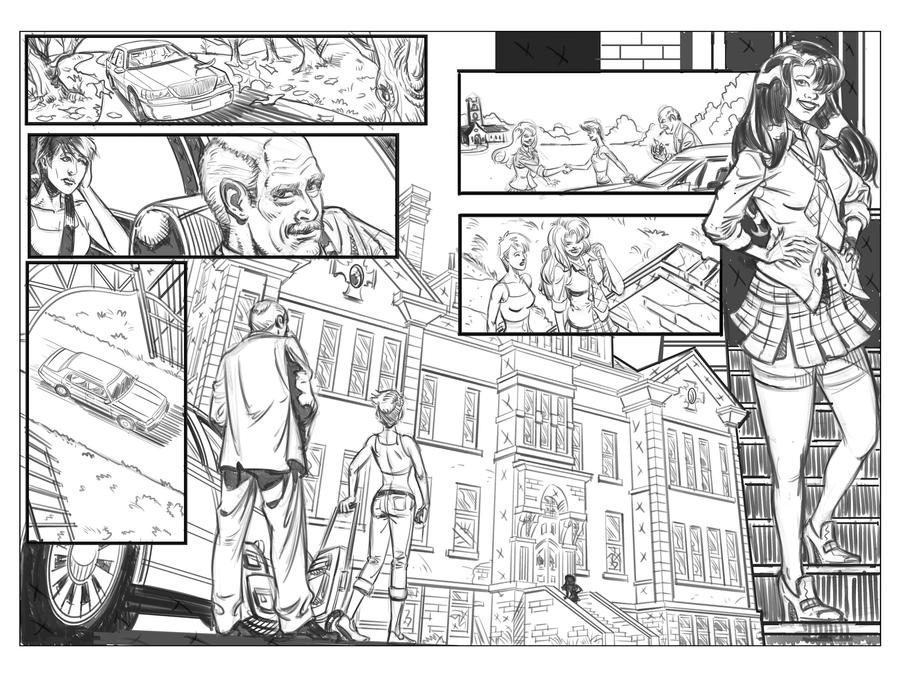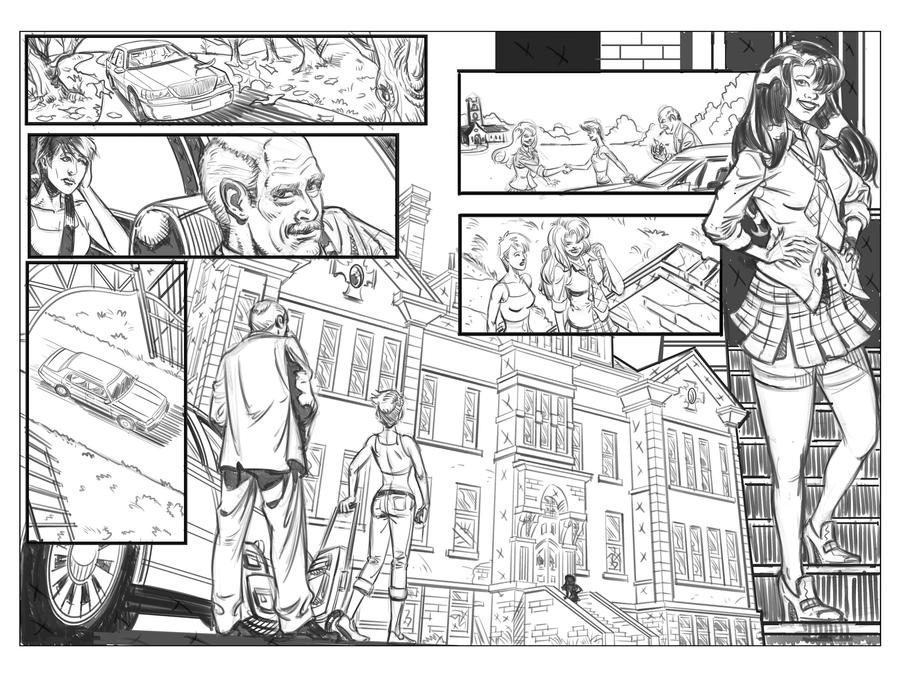 Watch
I'm working on called ST. FRANCIS SCHOOL FOR ZOMBIE GIRLS This is the first book I'm doing done entirely in digital pencil from beginning to end.
Watch for more pages soon

nice pacing on this page. I it is very easy to read.
Reply

Good panel flow and layout.
Reply

These are some great pages. I hope to be able to work with you on something in the future!
Reply

wow love the way the panels are set up and the penciling is amazing. Any tips for a future comic book artist?
Reply

First, thanks for the fav.

The advice I like to give to young artist is simply continue drawing whenever you can as often as you can.
Draw from life, meaning see the world around you and draw it. A tree, a car, a person sitting on a park bench.
Always have a small sketchbook on hand to doodle
and start taking life drawing classes. Drawing from a live model will really improve your work.
Reply

I know many artist are making the switch to an all digital workflow but oddly I hope it the traditional doesn't completely disappear. There's something nice original pencil and ink piece.
That said, you have a very nice style and pacing. I was just commenting on the pages of a young artist about the need to mix up viewing angles and provide environments for the characters to be in. I so hope he looks at you work.
Reply

Thank you for your kind comments and the watch.

I agree with you that I hope traditional methods do not disappear.
All the slick toys in the world will not make you a better illustrator, only the constant practice of your craft will which i have spent my lifetime doing.

I started using digital apps as a expansion of my skills not as a crutch, and a way to make some of the aspects of what I do quicker.

Thanks again
Dave
Reply

I'm actually working on a somewhat similar project right now. Great artwork btw!
Reply