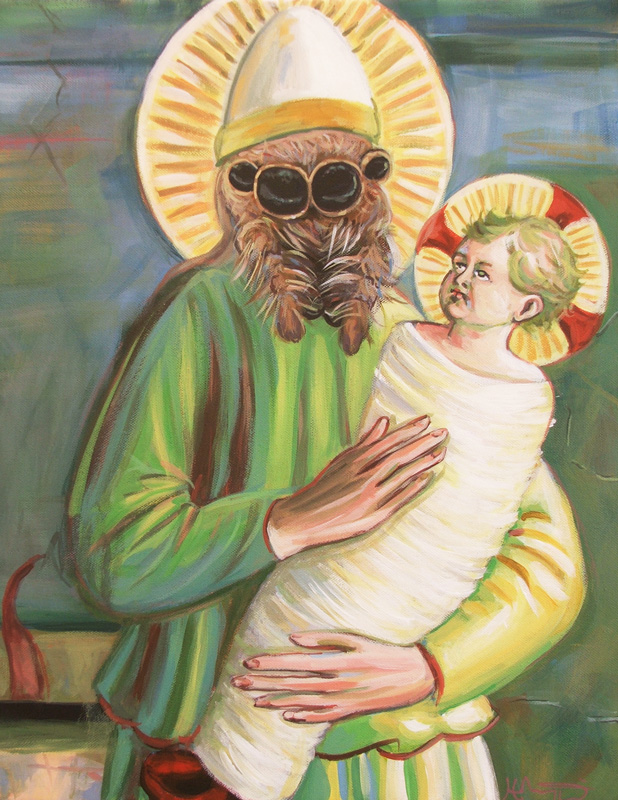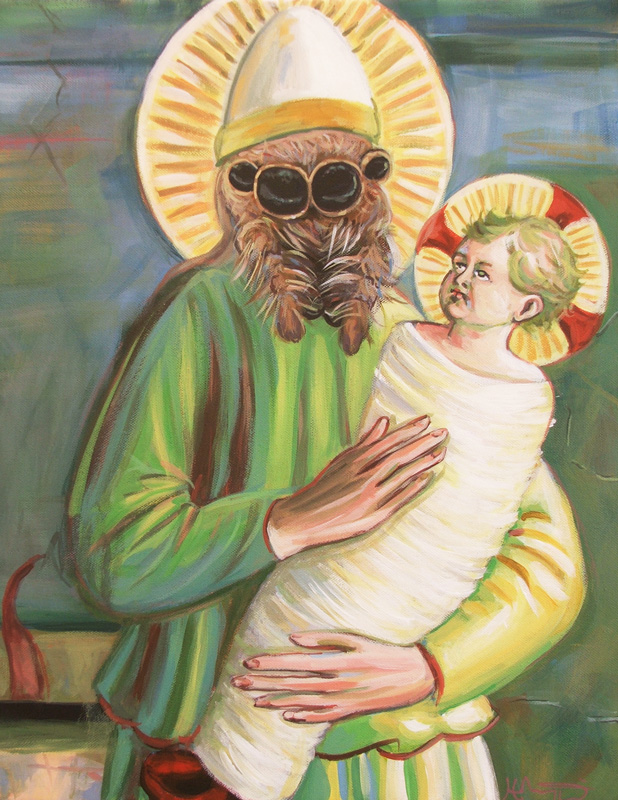 Watch
Acrylic on canvas, 2011.
16"x20"
$100
based on Fra Angelico's
Simeon with the Christ Child (detail) from The Presentation in the Temple 1442
For first friday Sept. 2011 PORTRAIT show @
Mayo Street Arts
, Portland Me
Print For Sale @ Society6

The spider or Iktomi in the Lakota faith is a trickster much like Loki in other faiths. For this reason, I find this pairing especially meaningful for myself. Powerful work indeed.
Reply
So sweet, so beautiful. I have a tear in my eye

Reply

Reply

Reply