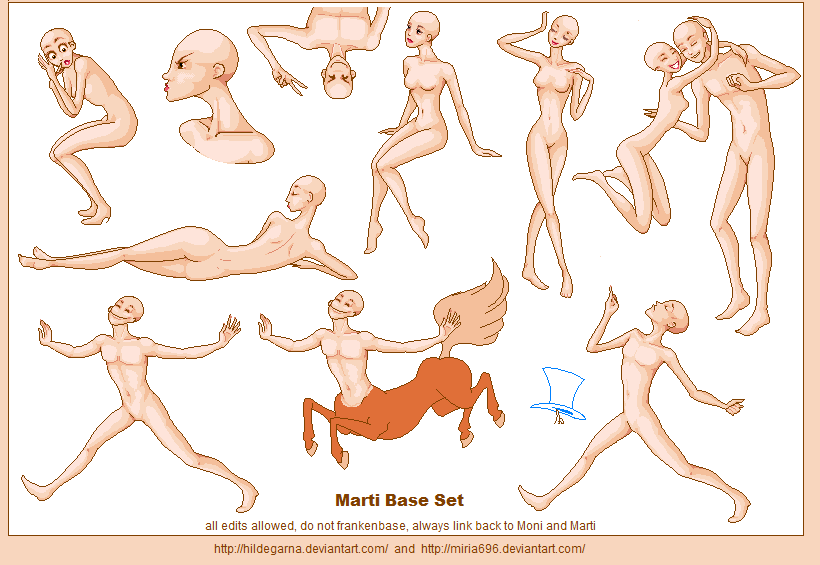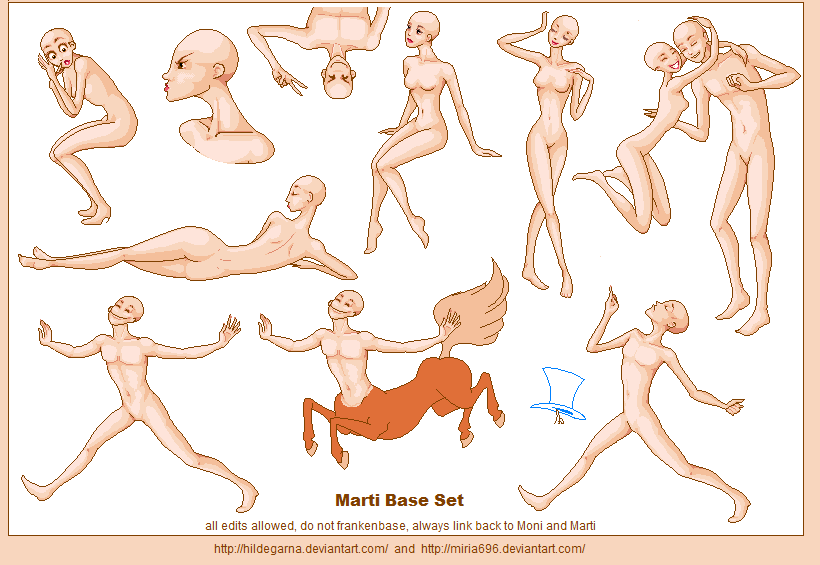 Watch
BEHOLD!
Once upon a time I asked my friend Marti

to draw some poses for me so I could make a bases out of them. She has a great talent for drawing beautiful human bodies - slim, beautiful and perfect-to-doll-on-them. She drew me few bodies and voila! I present you a pack of Marti Base Set!
Feel free to use them, dear dollers

And if you like this set, go to Marti's dev page and check out her gallery! It's really awesome

THANK YOU MARTI!

Same rules as always - no frankenbase, all edits allowed and always link back to me and Marti (
[link]
)
ENJOY!