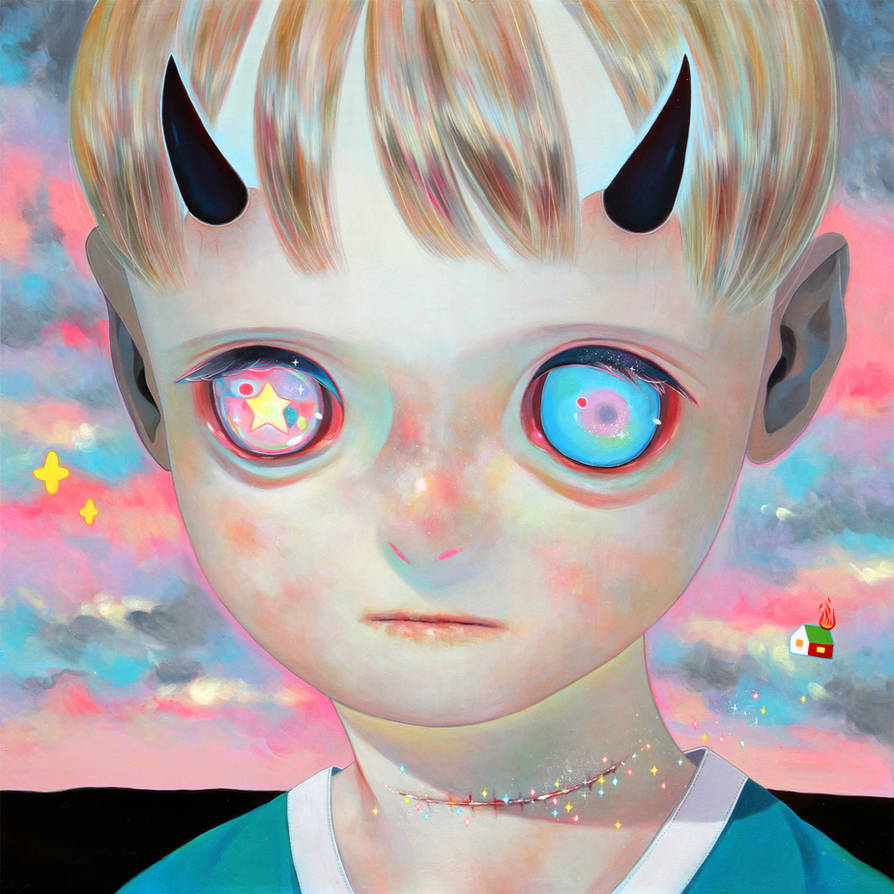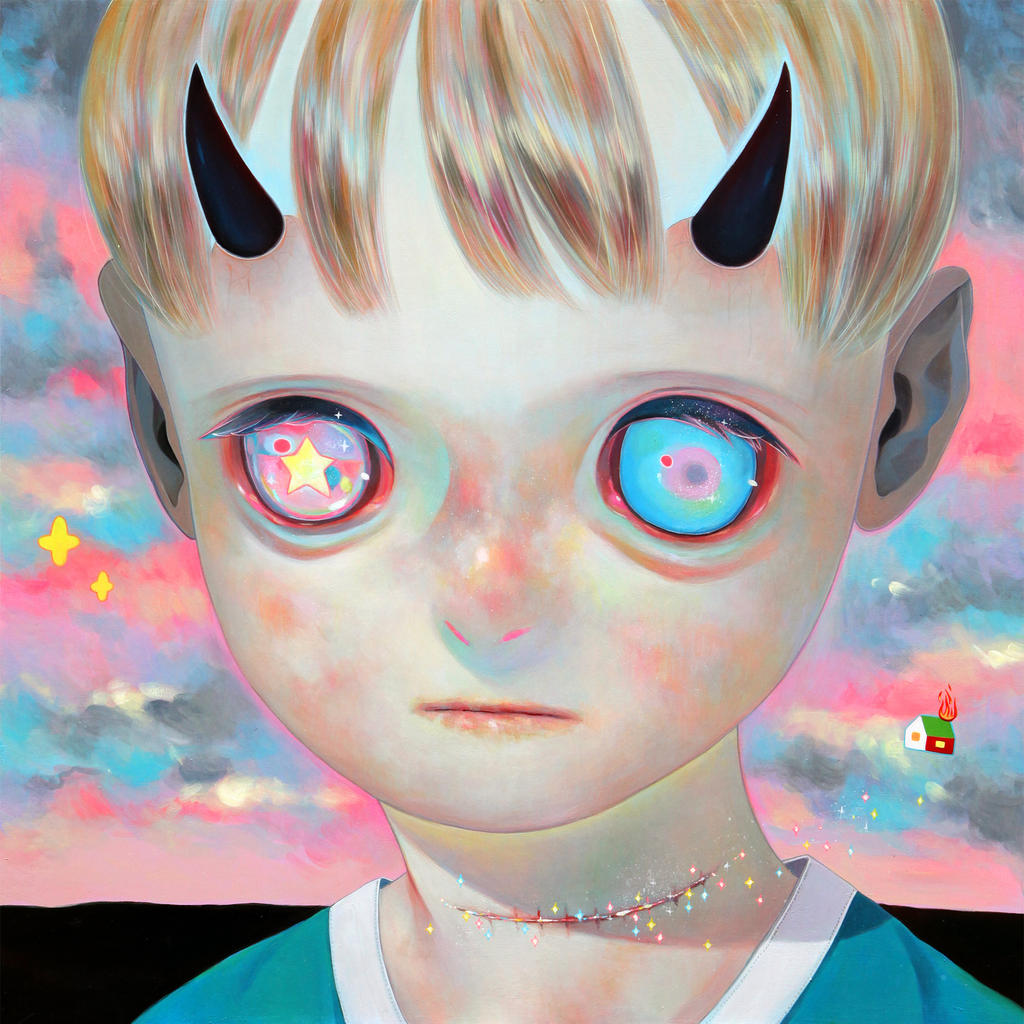 Watch
2014
727mm×727mm
oil on cotton mounted on boad
____________________________

Hikari Shimoda Art Book begin to sell it in amazon!! Thank you for waiting!!
www.amazon.co.jp/gp/switch-lan…

Please share!! O(≧∇≦)O
---------
Hikari Shimoda plunged into the contemporary fine art world after completing her studies in illustration at the prestigious Kyoto Saga University in Japan. She is enormously inspired by Japanese pop culture which provides a spark for both the elements of frivolity and horror that dominate her work. Through her frequent use of children as motifs, she openly explores the struggles and aspirations faced by adults in modern society. From Miami to Tokyo, Milan and New York, Shimoda has been enchanting the global gallery scene since 2008. Perfect for fans of pop art, fine art, manga, and anime, this deluxe softcover catalogue is the largest and most comprehensive collection of Hikari Shimoda's work to date!
Product details:
Softcover: 79 pages
Publisher: Self-published (June 23, 2015)
Language: Japanese
Product Dimensions: 8.5 x 0.25 x 11.5 inches
Shipping Weight: 1.5 pounds
----------
Daily Deviation
Given 2015-08-21