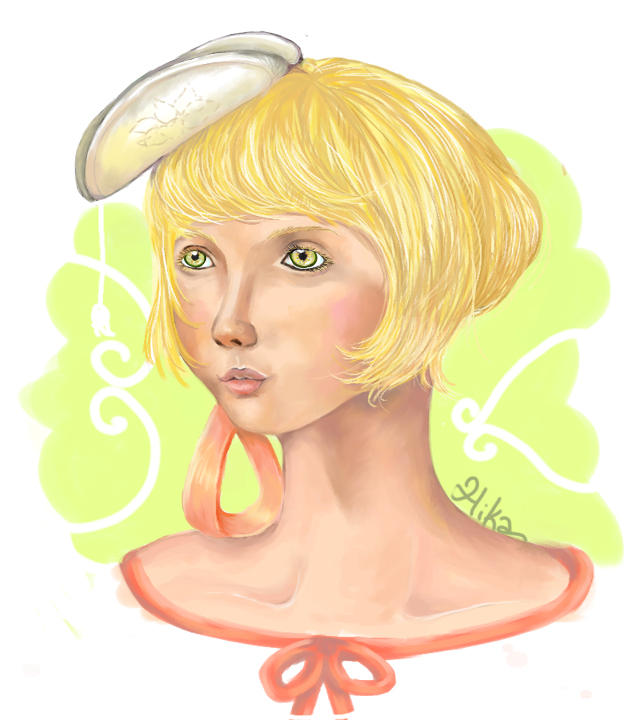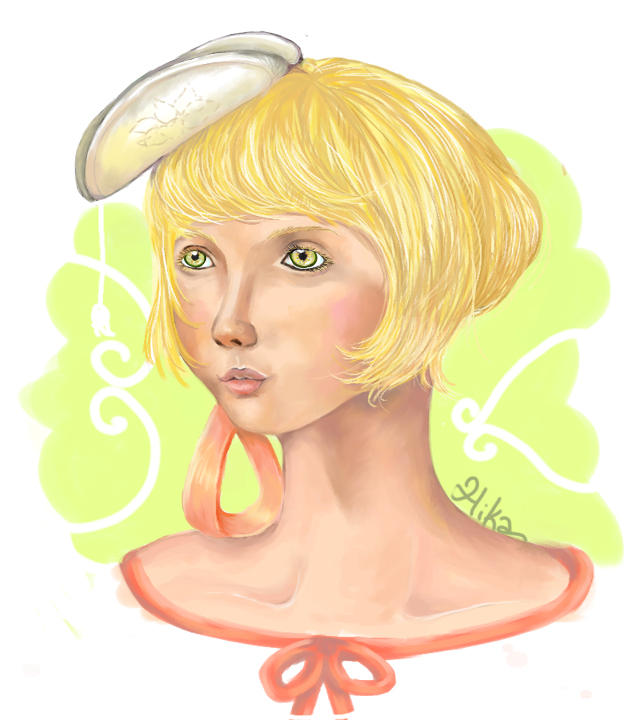 xD First digital painting in awhile. And I've decided to try a new style

. This picture was inspired by one of John Galliano's Princess Lucretia collection i saw in an old copy of Vogue.
Media: Painter
Time spent: 3 - 4 hours?

high_fashion o-o
nice job

Reply

Yay! Finally new post! I like the pastel colours

Reply

XD I was just going to say it looked like a taco..

I like the shading on the skinnnn~ <33
Reply

yayyyy
an updateeee!!


the hat!
Reply

very nice! i love the lips, the eyebrows, and the eyelashes

the colours are very nice too ^^ her expression is very adorable. very interesting hat

<3
Reply