Helloooo

hope everyone is ok

So i came across a great way to get the points we needs to random things here.. I will be taking affiliates news as always, and also from personal profiles, to post here in a blog in exchange of
20

per group or artist.
We are a large group so our publicity will help a lot to them, so there you go.. Send a blog about it, donate 20

to me with a note that is about this and i will post the news

Dark magic academy!


  is seeking students for the Dark magic academy! Danger lurks around every corner, and even the castle itself might threaten your life... Enroll... if you dare!
Ghouls, Witches, And Monsters - Contest!
Inktober group contest!

is hosting a contest!
THEME: 
Official Inktober themes list can be found here: 
mrjakeparker.com/inktober
Post your best Inktober work in the journal´s comment section!

DEADLINE: November 5, 2017


Inktober group contest! [members+watchers] UPDATE
Hello Friends!


Inktober has come and many of us take part in this event, to improve our skills, check how patient we are and of course have some fun. Because of this

Genuine-Commissions

prepared a contest for you! Post your best Inktober work in comments and get one month core membership!
Rules are simple:


This contest is open for group members and watchers.


You can post maximum 2 works dedicated to Inktober in your comment (please post thumb, deviation title or fav.me link, one comment per person)


Contest lasts the whole Octobe. Deadline for commenting is 5th of November 2017.


Winners will be choosen by

Genuine-Commissions

administrators.
Winner will be chosen till 10th of November.
Prizes:
PRIZES GOT UPDATED [5.10.2017]
1st place
gets 1 month core premium membership or 400

and free digital drawing request from

FanOfTill


and one full coloured wa
Heart of Wildfire - Crowdfunding campaign

FallenAngelGM
is holding a crowdfunding campaign on his Ko-Fi page to gather enough funds to produce and publish the first chapter on independent platforms like Webtoons and Tapas!
- You can donate as small as 3$ (USD) to our Ko-Fi page at www.ko-fi.com/redronins
(or even share this link to your friends if they are interested as well.)
- You can also follow the progress of our project at our social media addresses:

Summer Fanart Contest '19 - 12 HOURS LEFT!

12 HOURS LEFT BEFORE THE DEADLINE!!

Hey gang, it's your boy

FallenAngelGM

And I present to you the...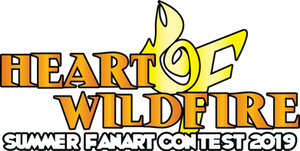 1ST PRIZE:

6000 POINTS


2ND PRIZE:
4000 POINTS

3RD PRIZE:
2000 POINTS
(The points can be given through a commission widget,
suggested by Cherry-InkedAngel)

4 HONORABLE MENTIONS:
3-MONTH CORE MEMBERSHIP



WHAT'S THE CONTEST ABOUT?
That's simple! A fanart contest of my original characters from my manga project HEART OF WILDFIRE and the wonderful season of SUMMER!
HOW TO PARTICIPATE? ANY GUIDELINES?
1) Join our group at:
:iconHeart-of-Wildfire:
2) Make a fanart
DRAW MY OC Contest!

is hosting a huge contest!
Types of art accepted: Anything goes! Except for literature, 3D models [unless the assets are made from scratch by you], music, and anything on a base or dollmaker.
DEADLINE: January 20, 2020

HQ Art contest - $500 in prizes! Read me3 months, 0 entries, you get the idea.
Looking at how little research and soul people are willing to put into their entries, it's not really worth keeping the event running, for me.
This is provisionally open until October 11. If there is an accepted entry by that date +-, I'll bring this event back from the dead. If not, it's officially cancelled.
Update: Oct 12, 03:20AM - This event is now cancelled!
No entries - no winners. If anyone started an entry already, do let me know - send me what you have so far. If I deem it acceptable/to standard, I'll pay you the commission price to fix [if needed] and complete the piece, as if it were a commission.
Update: Nov 28
The above offer is closed. Applications received: 0.