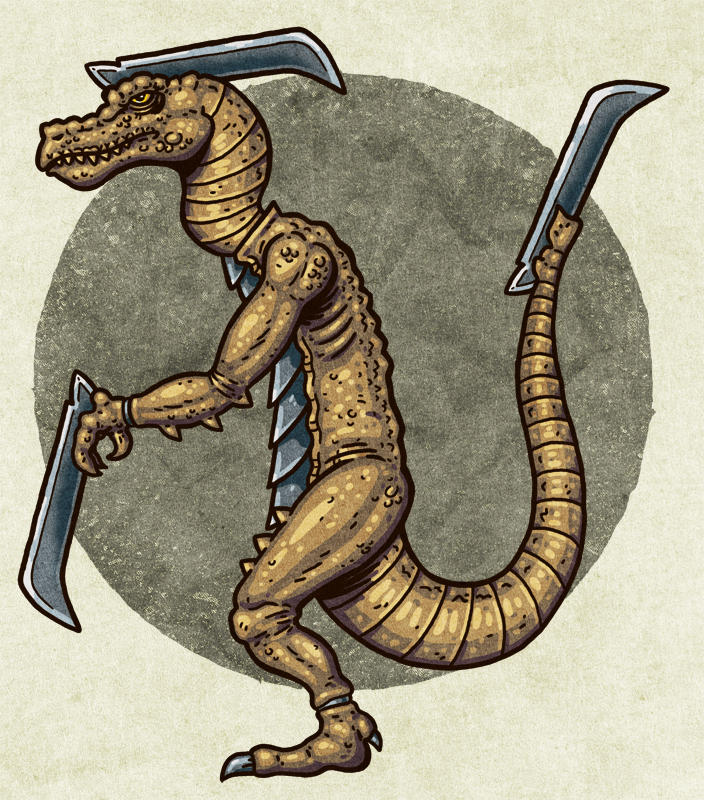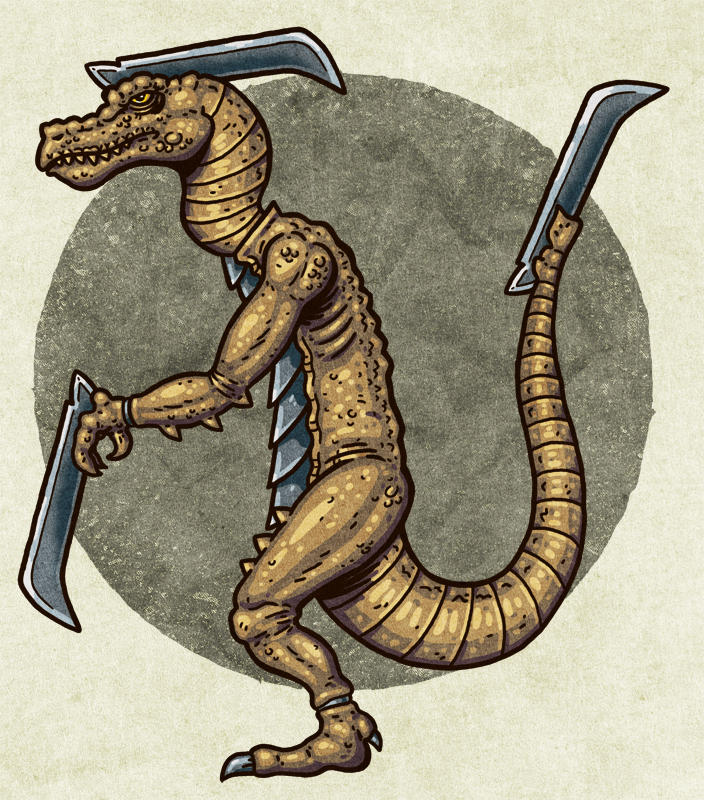 Watch
Here's the side profile of Ganzoru. Ganzoru is my protagonist, android kaiju with a nonsensical name. I'm pretty pleased with how this turned out.
----------------------
Ganzoru
Height: 70 meters
Weight: 15,000 metric tons
Weapons/Abilities:
-Four long blades on the head, hands, and tail
-Blades can swing in a 180° arc (like you seen on battle bots)
-Metal reinforced armored stomach and skeleton
-Skelton is hollow like a bird's, make it surprisingly light weight for its size
-Agile for a kaiju, being able to leap around when need be
-Can curl up to turn into a flying shuriken of death
---------------------
Here's a profile view of Ganzoru with his horn down 180°.
[link]