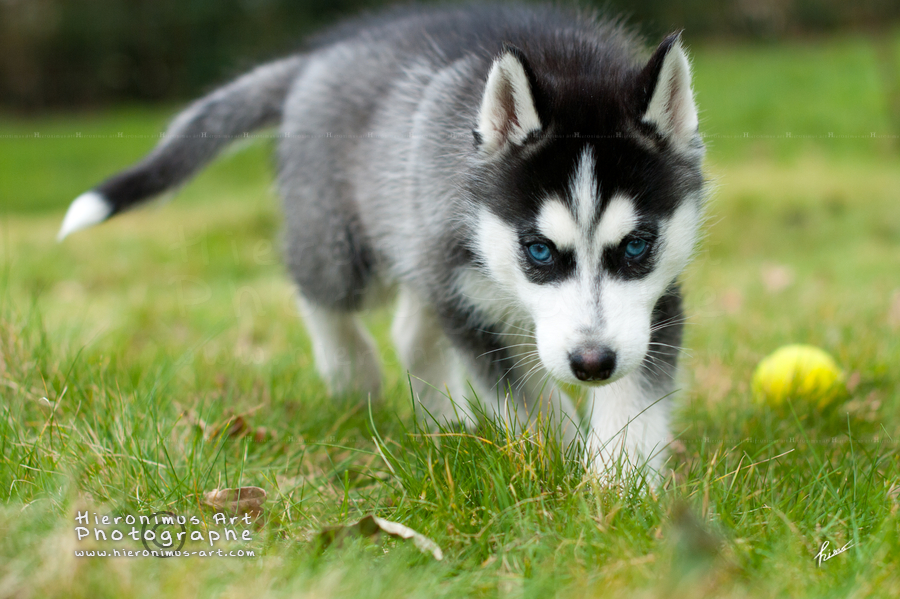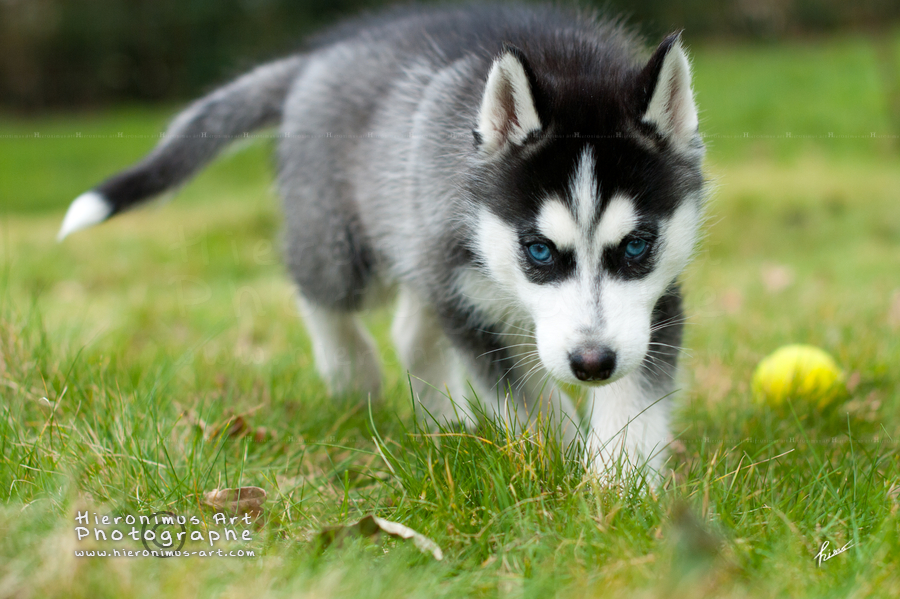 Aw! I am such a sucker for huskies. I used to breed them. Such wonderful companions!

Heddwin looks so much like my Numa Numa when she was a pup. Those deep blue eyes are just like hers.

Anyway, On to the Critique.

Vision: I think you captured Heddwin's bit of playful personality well. Good shot to be able to capture him without a blur since husky puppies are much more active than most puppies.

Originality: Yes, puppy pictures are everywhere, but what I like about this one is that it's not in some frilly studio like you see on the back of calendars. He's outside in his element.

Technique: Like I said before, it's so hard to capture a puppy in motion without blurring the photo,so I think you did a great job here.

Impact: Browsing through the rest of your gallery, I see you are wonderful at capturing animals in motion. Yes, you're going to get a lot of 'Awwws' and 'So cute!' but the shot is really really well done.

If you're not already a professional photographer, I say you need to jump on the band wagon and make it your job.
The Artist thought this was FAIR
11 out of 11 deviants thought this was fair.
I just love huskies! One thing i love about this one is its eyes, I'm a sucker for blue eyes! This piece is called Yellow Ball and if you look closely in the background you can see the yellow tennis ball. I'm guessing the dog plays with it. The idea is genius! I just love dogs! The eyes are so blue they almost look like contacts! I love this piece and i was very pleased to have done a critique on this husky. If you want me to do a critique on your piece just message me!

Critique By : RedJuicx
The Artist thought this was FAIR
6 out of 6 deviants thought this was fair.