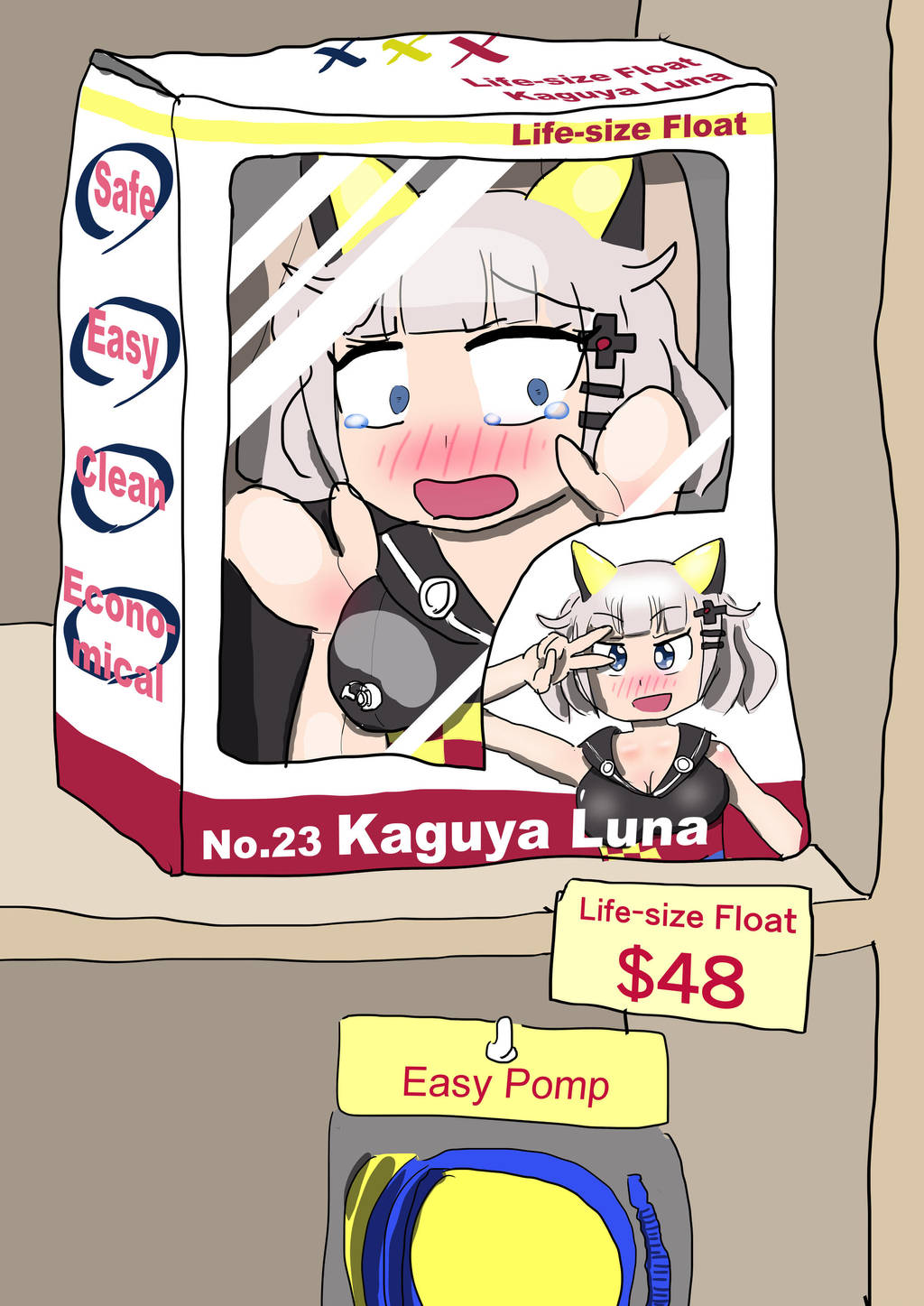 Kaguya Luna has been transformed into the pool toy as punishment cuz she had tried to bring a share float back to her home. She was used as a pool toy, then deflated and sold.

I love this idea a lot~ your TF scenarios are always fun and original, I always look forward to your updates!
Reply

One place rarely explored in inanimate Tf is being sold off. I'm g;ad this one included it
Reply

I like Inanimate TF being sold, too! Currency can connect unrelated people each other and their original attributs are dismissed. Keep watching my pictures!
Reply

№23 means that somewhere is 22 other "Life-size fload"? xD
Reply

Thank you for your comment! Iya, the other poor girls ware already sold, and now used as toys by families!
Reply

Reply

Awww such a cute pool toy at least she can move her face a little
Reply