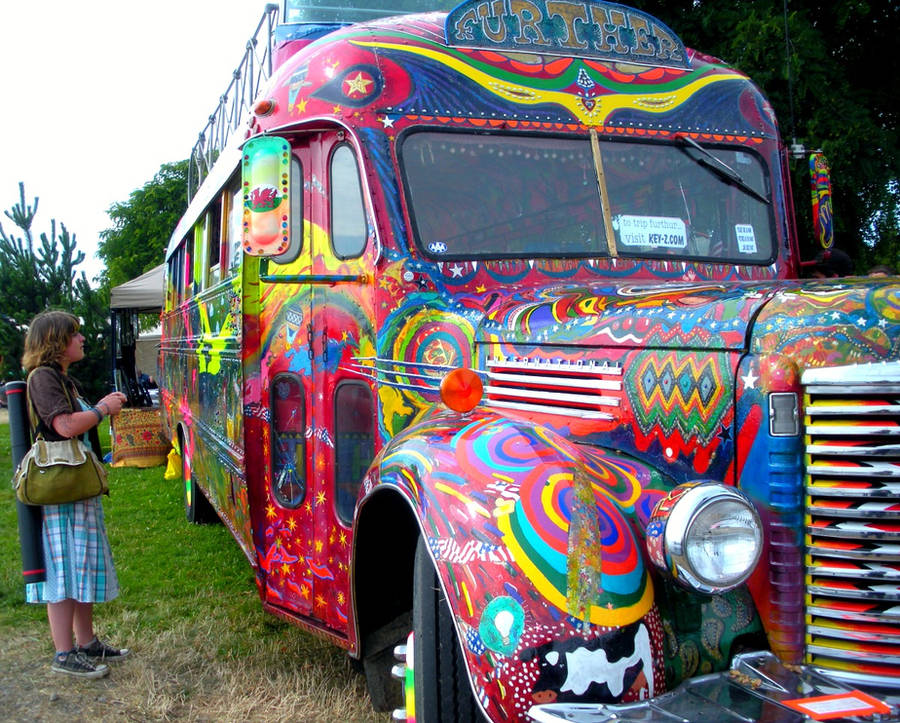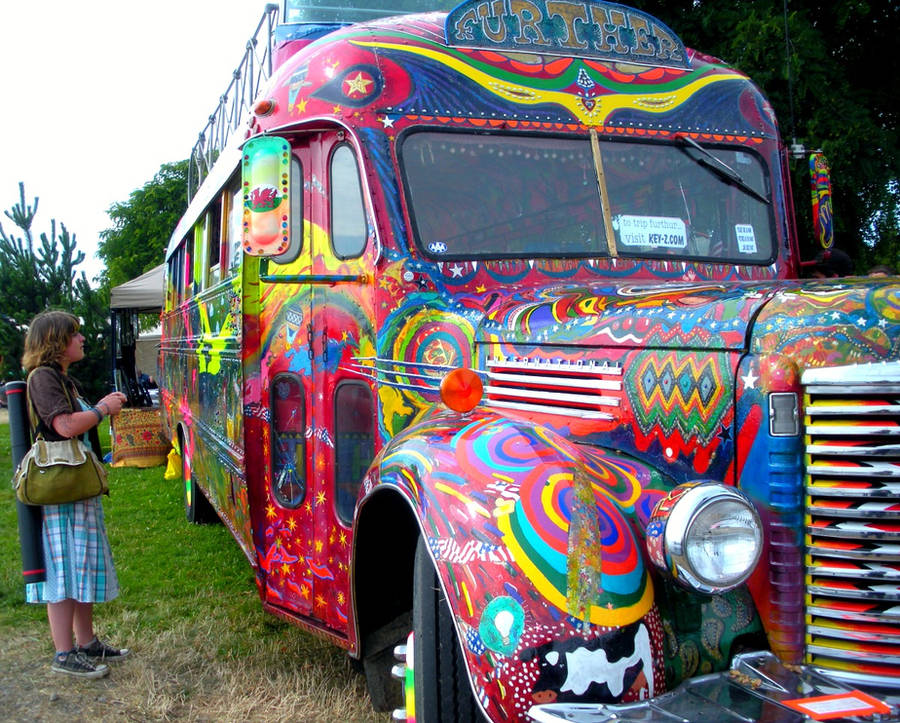 Watch
Here I am at Hempfest 2010, standing in sheer awe of Further, the last bus used by the Merry Pranksters.




The Merry Pranksters were a group of people who formed around American author Ken Kesey in 1964 and sometimes lived communally at his homes in California and Oregon.

The group promoted the use of psychedelic drugs.
Ken Kesey and the Merry Pranksters are noted for the sociological significance of a lengthy road trip they took in the summer of 1964, traveling across the United States in a psychedelic painted school bus enigmatically and variably labeled "Further" or "Furthur".
Their early escapades were chronicled by Tom Wolfe in The Electric Kool-Aid Acid Test. Wolf also documents a notorious 1966 trip on Further from Mexico thru Houston, stopping to visit Kesey's friend novelist Larry McMurtry.
Kesey was on the lam from a drug charge at the time.

Notable members of the group include Kesey's best friend Ken Babbs and Neal Cassady, Carolyn Adams, also known as Mountain Girl, Wavy Gravy, Paul Krassner, Stewart Brand, Del Close, Paul Foster, Kentucky Fab Five authors Ed McClanahan, also known as "Captain Kentucky", Gurney Norman, George Walker, Sandy Lehmann-Haupt, and John Page Browning, also known as "Rampage" or the "Cadaverous Cowboy".

Paul Krassner mentioned this in his book.. Confessions of an Raving, Unconfined Nut

awesome!!
Reply

Is this the original bus or a later version? I heard there were at least 2
Reply

free pschadelic revival art on my spiralcosmosart.deviantart.com page

Reply

Yeah thats awsome

!
Reply

i love that you love the pranksters <3 they were my kinds of cats.
Reply

definitely, they seemed like fun. i got to meet kesey's son at Hempfest - he was a nice dude
Reply

Reply

Reply

My folk, only I am a darker sort.
Reply

Awesome. I want to see it in person one of these days.
Reply