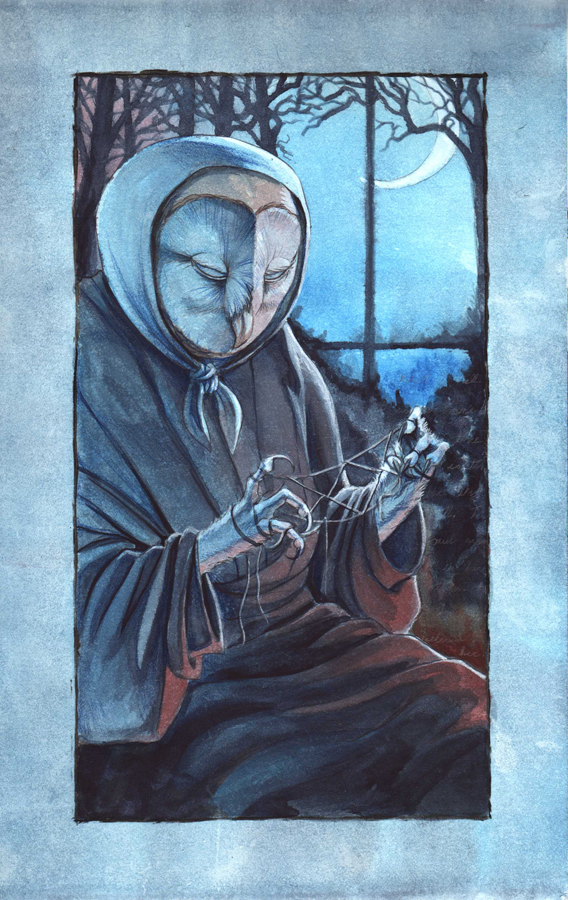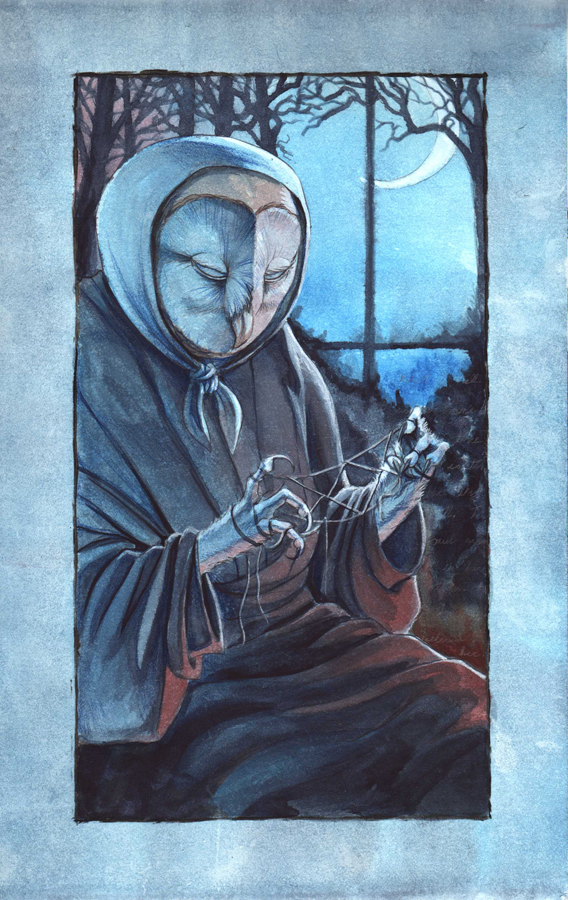 Watch
What what!? I made some art for myself! (or more expressly, for the MFF art show)
There are some light washes of pearlescent ink in here (which you can't see in the scan, but if you come to MFF it'll be up in the show!) as well as text which, depending on which way you turn it, is either absolutely hidden, or somewhat legible. It's broken by the background, but in full reads:
Didn't I tell you it would one day come to this? That the earth would crack. That the sky would fall. The old owl woman read it in her pattern. And I, for one, did not disbelieve her.
The text is absolutely unobtrusive, which was what I was going for. It just adds that extra bit of something for those willing to look close enough.
P.S. Thank you for the DD!

This is definitely my favorite out of my most recent work, and I'm really glad to see people responding to it so well.
Daily Deviation
Given 2008-09-26
The second I saw '
The Old Owl Woman
', I thought 'This is DD material. I wish there was a more prestigious award, cause this is one piece that should get it.' When you see it full view, you will know why, even if *
hibbary
has already received so many features. This time, it's like the art world's equivalent of an Oscar winner. (
Suggested by Avalik and Featured by skifi
)