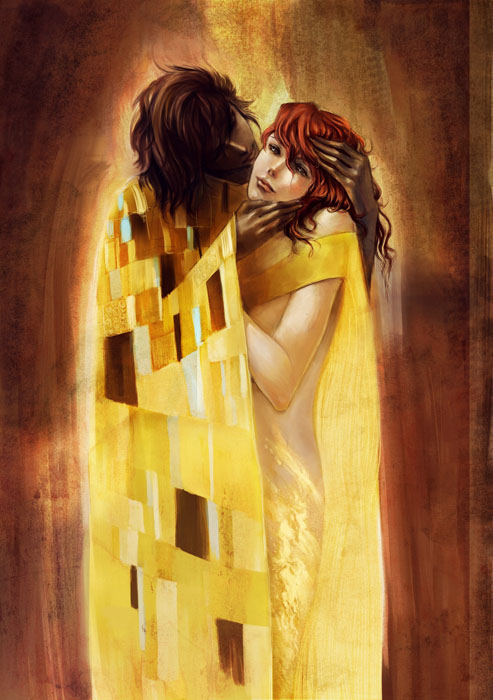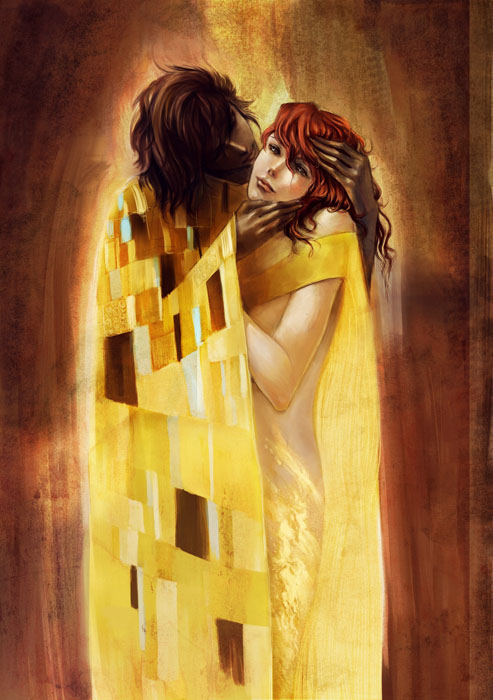 Watch
in a fit of enthusiasm I offered to draw the cover for a fun BL short story anthology 'zine; this was followed by a fit of panic when i realised I had no idea what exactly to draw on the cover. I remembered that YSL photoshoot where they shot mock-ups of paintings by old masters, so I went trawling art collections to see what famous masterpieces I could mockify and ended up with
Gustav Klimt's 'The Kiss'
and after more fits of panic and enthusiasm and the odd bout of despair finished it in time for the (heavily extended) deadline, ahahaha.
the zine is called Bang*Bang Shousetsu, and issue #1 is here ->
[link]
&! the editor wrote based on my mockedup Klimt cover an awesome hot beautiful story THAT IS IS ALL SORTS OF HOT & BEAUTIFUL here -->
[link]
specs: pencil sketch, Painter9 + OC3 + Photoshop CS2 + tons of textures.
Daily Deviation
Given 2005-09-12