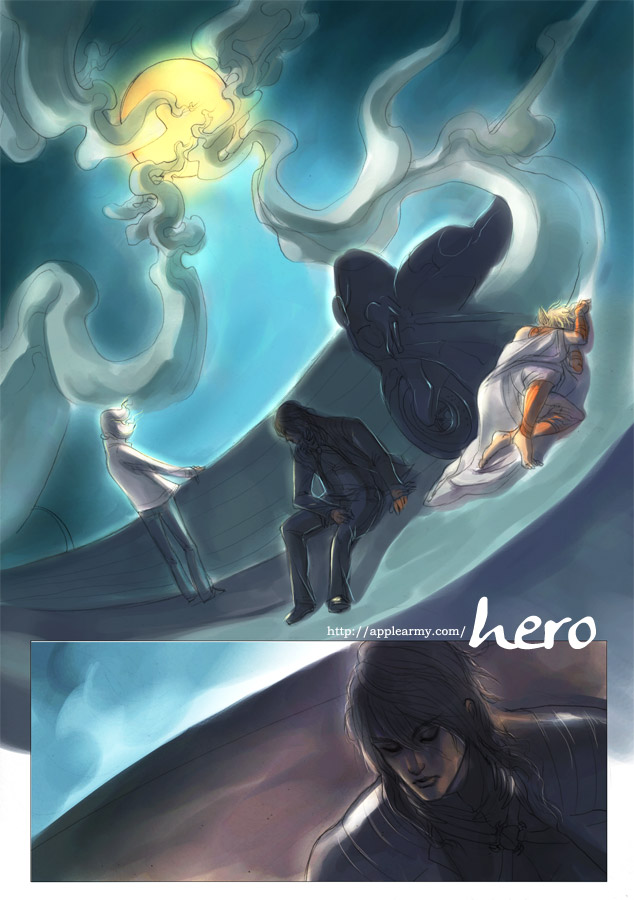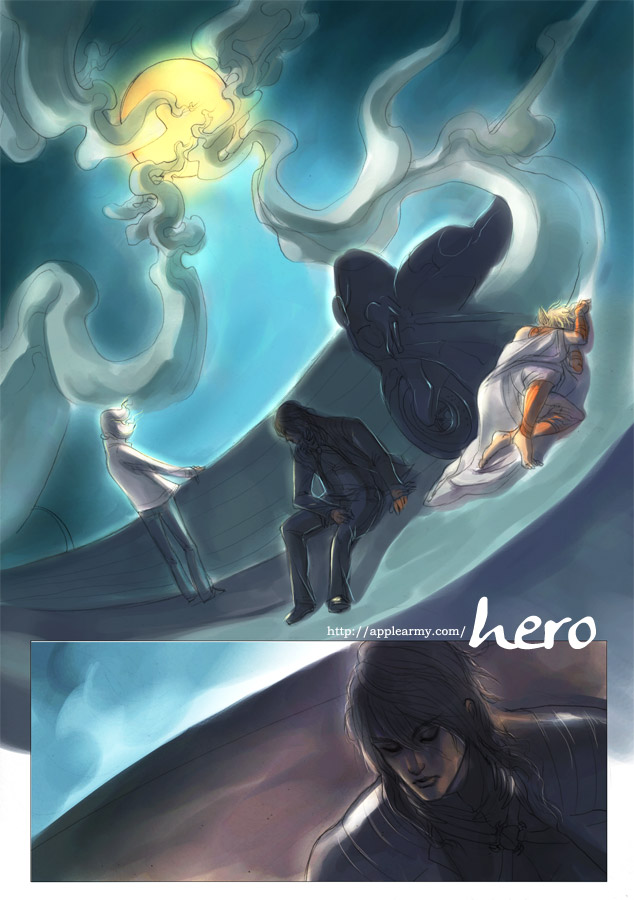 Watch
Since my life is centered around work and rl and not actually drawing much aside from HERO
[link]
I'll post a page from this week's installment xD
The text below is from another page, same theme though.
"Clouds reflect memories, someone once told me, and memories can be happy, or sad. Since clouds are everywhere, this looked like it could have been a real problem for mankind.
But people are clever, and learnt how to hide bad memories away in boxes and holes and cracks, never to be seen again. And they also learnt how to keep good memories - in photos, and letters, and, most cunningly, in objects that need not look like secret hiding-places at all."
It's kind of not polished because I have to work tomorrow HURRR WHY IS IT 3AM x.x