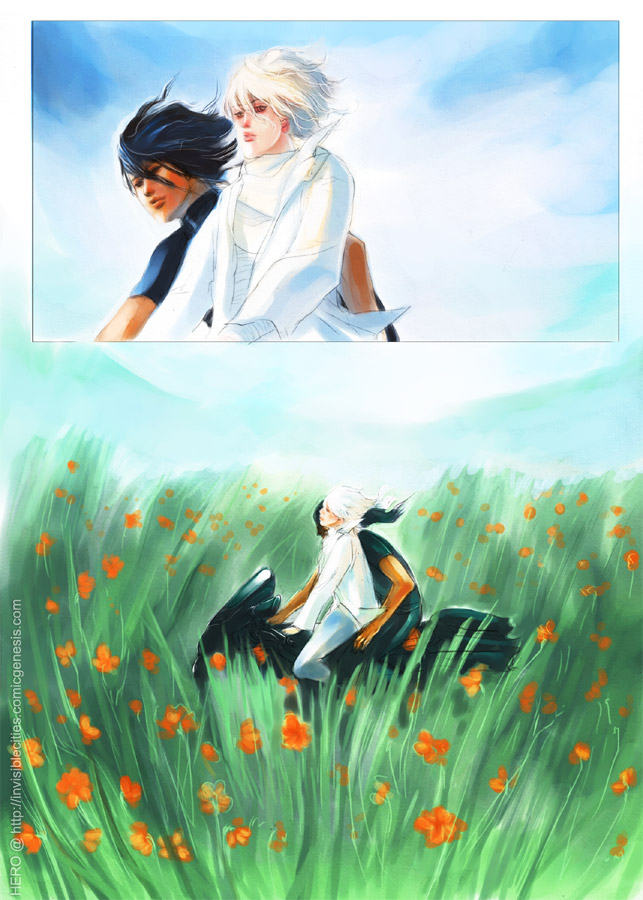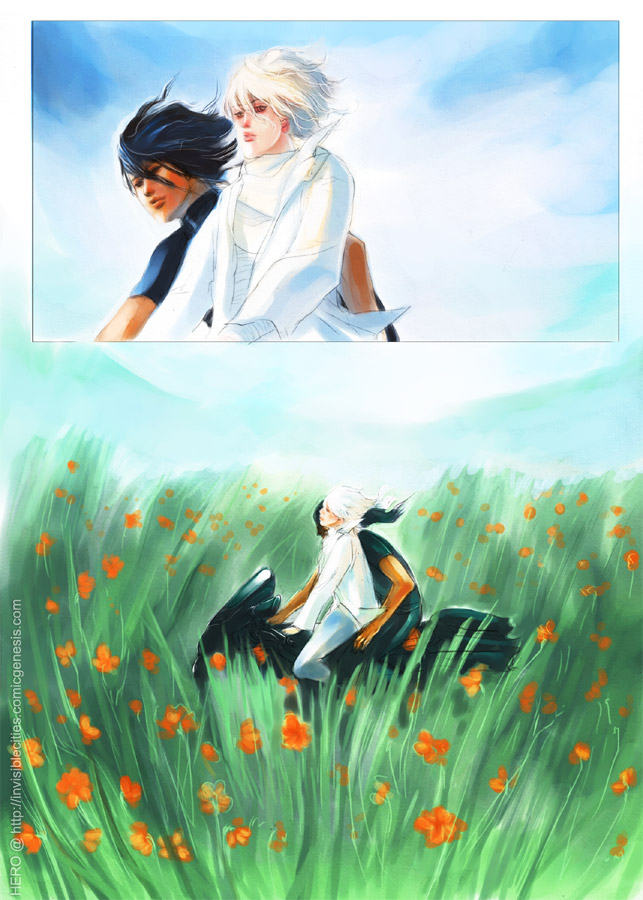 Watch
HERO is an illustrated serial story (OK, a webcomic xD) that I have been working on for a coupla months now.
[link]
Today it has 50+ pages since the first installment was posted on 30th June. I originally wanted to do the majority of the pages in black/white but sort of strayed into colour and liked the results, so it will be all in colour unless there is a symbolic reason for doing it in black and white, like suddenly it changes into a noir film or something. (It will not.)
It is also the main reason why I haven't been drawing or CGing anything else for a long time

I have v. little spare time and after dividing it between essential things (laundry, cooking, cleaning house and playing L2), friends and family, and drawing and colouring HERO, I have very little to zero time for non-comic drawing.
I will save you the horror of uploading every single page onto dA xD you can just click the link above to read the story so far, although it may confuse you more than amuse you D: I just wanted to upload this one because I liked it, although um real cosmos flowers in full bloom are absolutely gorgeous and look nothing at all like that ;;