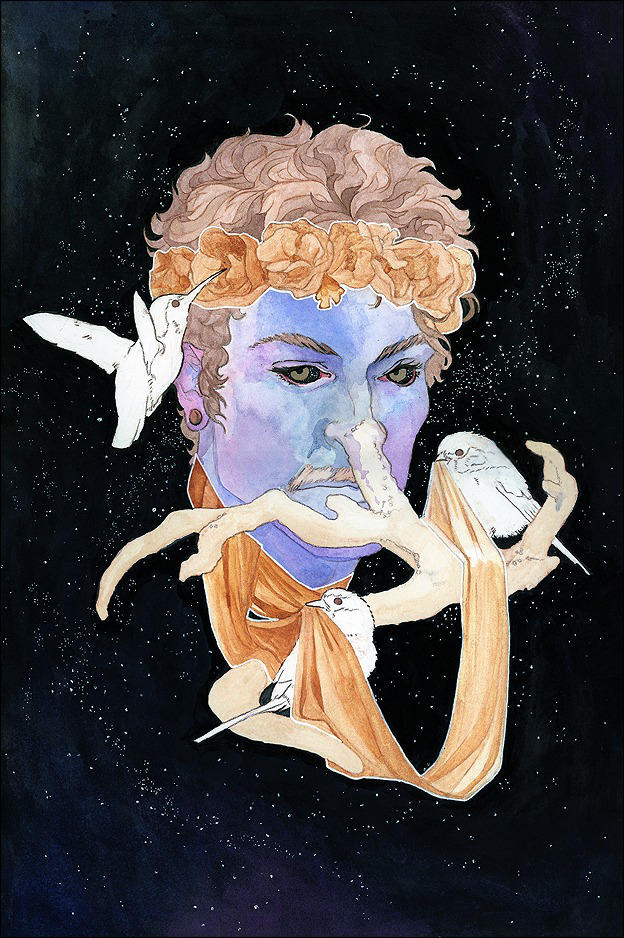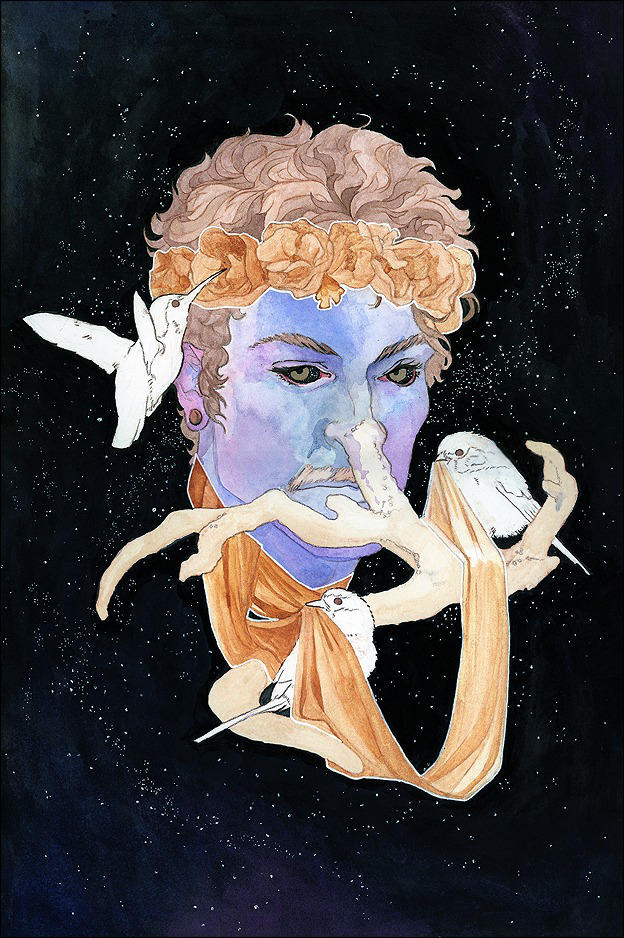 Watch
11x16, mixed media (watercolor, copper ink, speedball super black, gel pen, water soluble pencil) on matboard for a local art show.

Reply

The tree branch nose is something truly inspired.
Reply

Thanks. I didn't work as many tropes into this as I wanted to, but that one did work out pretty well.
Reply

SO nice. awesome work

Reply

All I can think of is "Yo nose" jokes when looking at this. "Yo nose so long, birds perch and use it as a nest". This turned out really nice yo! I would try to understand it but instead i'll just make up my own lore. This guy is cold, so cold his face turned blue, so cold it's like he is in outer space and it's like his nose is super long and frozen, it's like a super branch. He needs to use his scarf but he has pride issues and he is a hipster with roses in his hair. So the birds of neighboring tree decided to help him out and he is full of disdain because his pride won't let him accept the kindness of nature. >_>
Reply