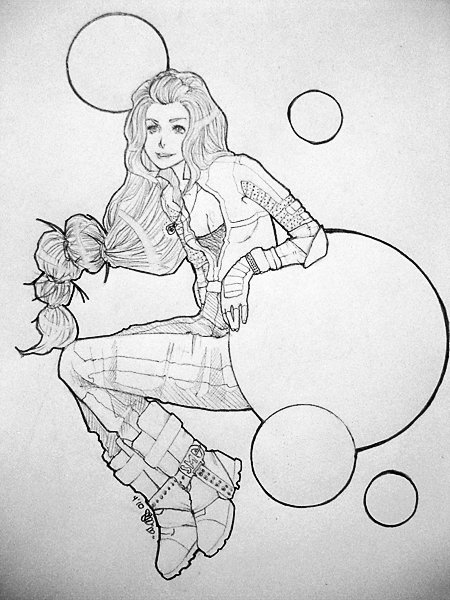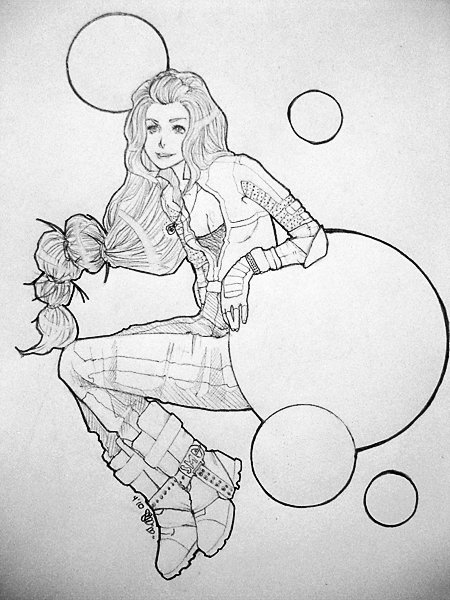 Watch
i don't even remember where i was going with this one.

She has big balls
-terrible joke-
Just kidding. xD this is really cool.
Reply

LOL. Tasteless, but still funny. ;D
Reply

Reminds me of one of the daughters from Lost in Space. Very cool.
Reply

Now I want to see that movie/show/whatever that is.

Reply

Wow, nice line work! *jalous*
Reply

Hey, thanks.

I'm starting to sell the original prints of my linework now, so it's pretty exciting for me. Haa. Just putting more stuff out there to hopefully prove that I don't suck!
Reply