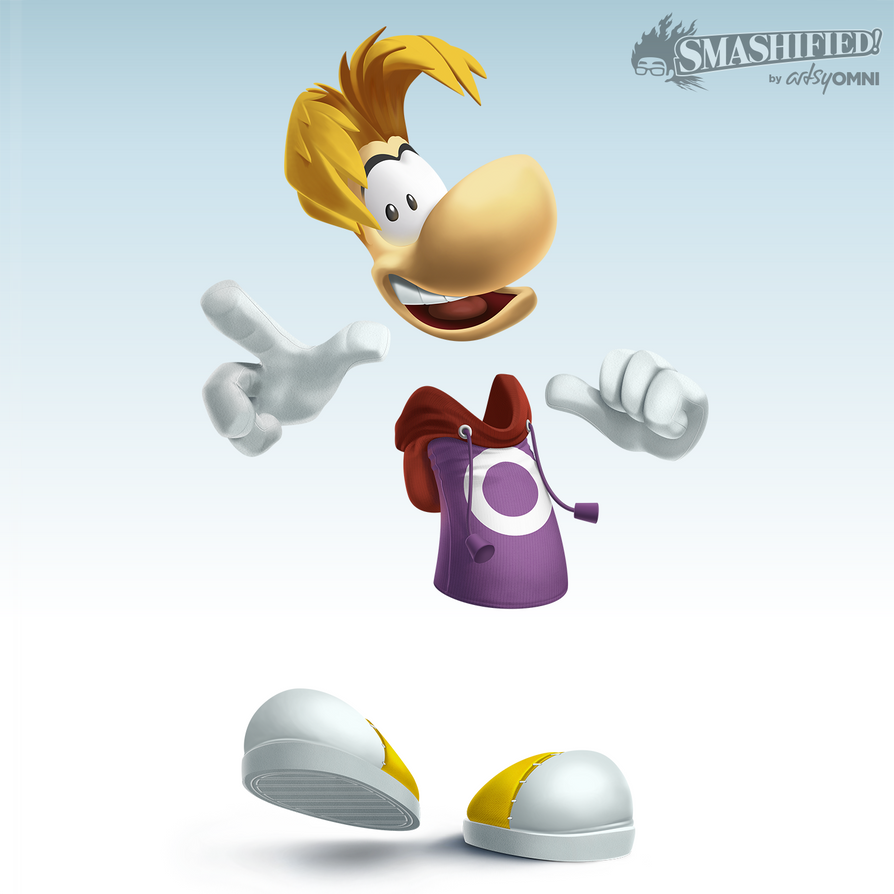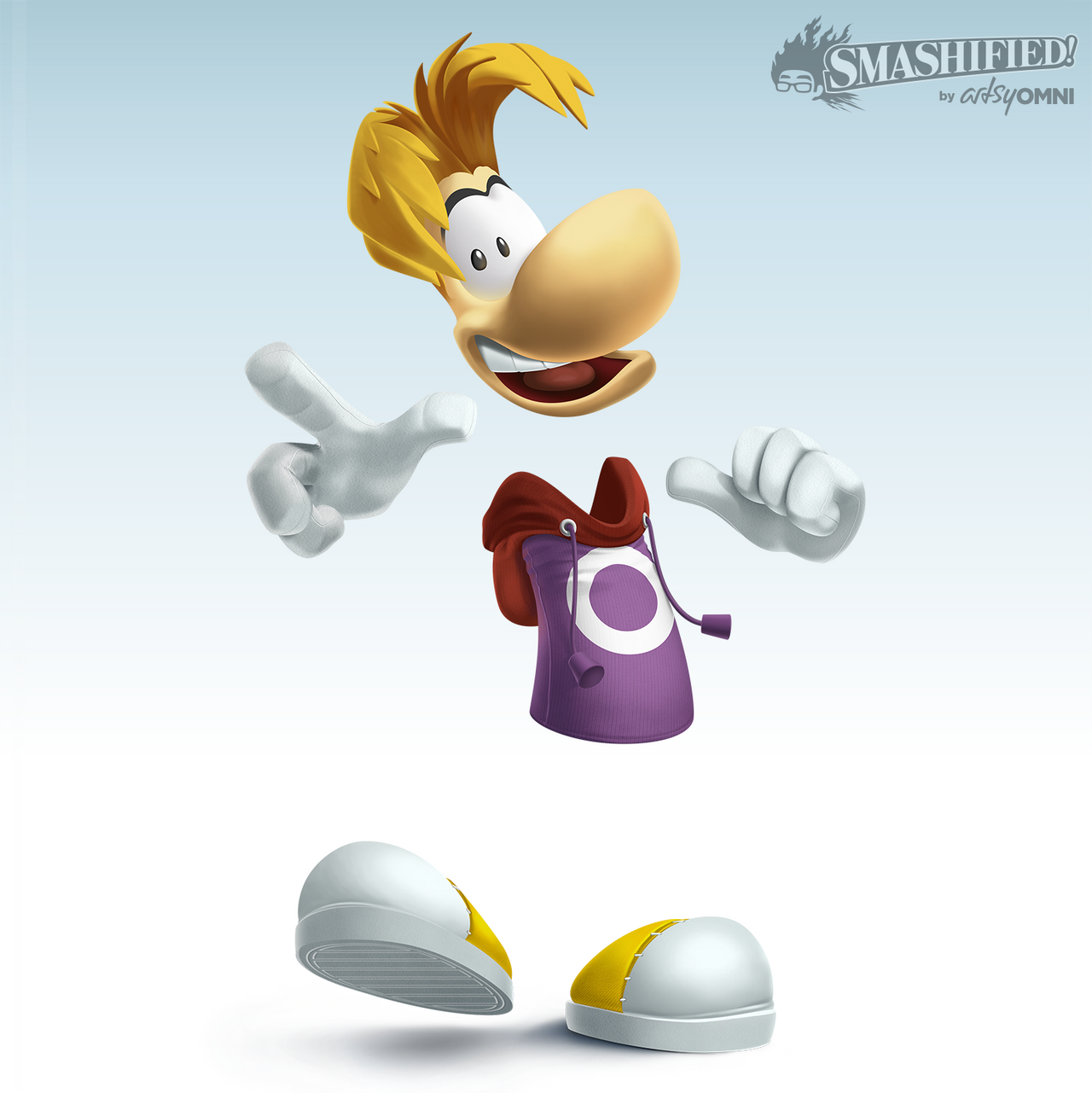 UPDATE: Since it was sort of a point of criticism, I decided to change up his eyebrows to be closer to his appearance in Rayman Origins/Legends! You can find the original version in my scraps.

This is the first entry in my YouTube series,
Smashified!
Check out my channel
to learn more about the series and how you can contribute.

The video that broke the news:
The Minish Recap by the ZBNetwork
Time Lapse with Commentary
Time Lapse without Commentary
How I made the leak
You can find the transparent version below:
I personally was fooled by this on youtube. I lost my mind on how real this looks. I cannot believe you faked SSB4! This looks so good that i believed it was real (just like everyone else on the internet)! It was one of your greatest definitely! One of the best trollings to date. You did it real good to fool me! It is so unbelievable that this got really controversial. You best art yet! You did it so good that I was fooled by your great art! It looks so good that it looks official! Nice! Best! DOPE!!!! Cool!
The Artist thought this was FAIR
73 out of 76 deviants thought this was fair.
While i'm still mad that the leak was fake, i gotta give you some props man! this really had me fooled, this had the whole internet fooled! You surely did a fantastic job on this, you got all the things the smash trophy had correct, the hair, the shoes, even the hood on Rayman's hoodie! as for impact, man was the whole internet talking about this! you truly should work at Nintendo for making graphics because you are the man for the job! So far that's all i have to say, just please next time, do this on April fools day( that's more appropriate. )-Eeveeboy06
The Artist thought this was FAIR
49 out of 52 deviants thought this was fair.