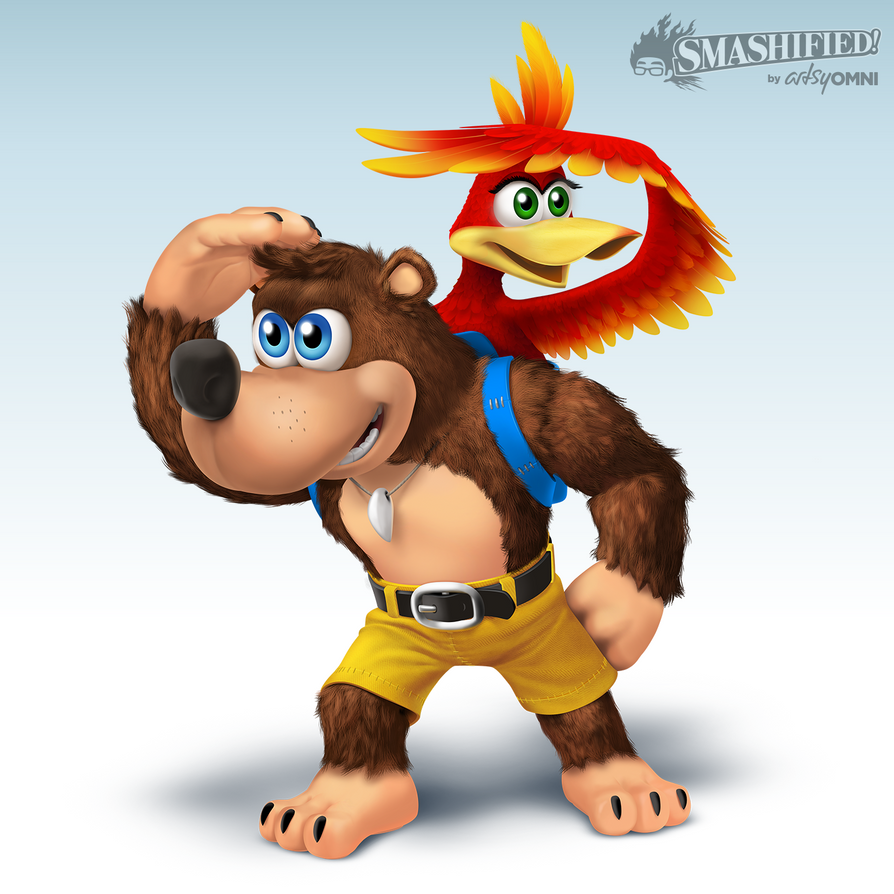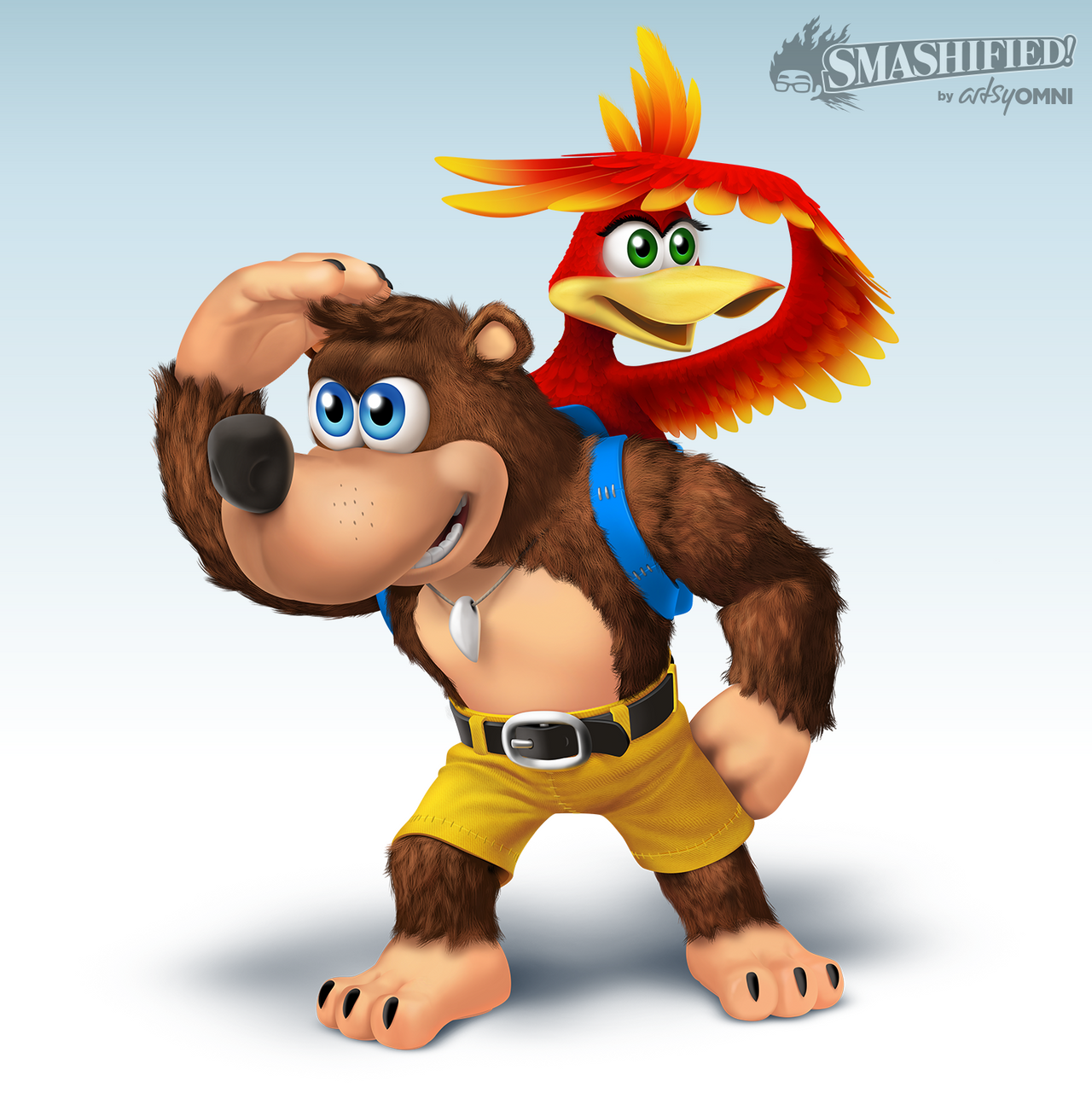 This is the third installment in the Smashified Series! You can watch the time lapse video here: (With Commentary | Without Commentary)


As usual, this one was really challenging, and to be quite honest, I'm painfully aware that it falls short in certain respects. Banjo's face in particular proved to be very difficult for me to properly capture. I'm not sure what it is about it that gave me so much trouble.

I hope to make some remedial tweaks to it based on people's feedback.
Like I mentioned in the video, I tried to imagine what the characters would have ended up looking like today if their visual evolution was more gradual, rather than having a particular jump where the design was reimagined from the ground up.
In other news, suggestions are changing a bit. You can now tweet directly at smashified, which is the best way to have your suggestion be seen. Comments anywhere else with #smashified also works.

Update Apr 28:

Here's the Bristle Tip settings I used to achieve the fur effect here.


Shape: Round Fan
Bristles: 9%
Length: 25%
Thickness: 1%
Stiffness: 88%
Angle: 0º (didn't use pen angle, no support using my Tablet)
Shape Dynamics > Angle Jitter > Control: Direction
Other stuff. Feel free to download and use them for stuff, but
please credit if you publish it!
The clothes and backpack are REALLY good work, giving you props on that
it's nice, it's realistic, but, it doesn't seem...3D
it's a unexplainable feeling, really
play around SculptGL settings, and you'll see the difference between your draw and 3D models, it's a really useful tool to have
after closer examination, it seems the skin is breaking the suspension, the rest seems top-notch, the fur can be worked on, and you have trained it, it is still too painterly to seem real
still far above most artists can do

rating:
Vision: 5/5, you tried as hard as ye could, and this reflects that
Originality: 4/5, it's fanart, good one, though
Technique: 4/5, VERY good technique, but requires a bit more experimenting till you reach your goal
Impact: 4/5, very good in general, though, as by the issues said above, it's not perfect
The Artist thought this was FAIR
80 out of 87 deviants thought this was fair.
Incredible work as always. I saw you responded to people pointing out the freckles and seemed to appreciate it, so I figured I'd point out the only small detail that bothers me a bit. And it very well may be just me, but the eyes seem to be really bulging out, especially on Banjo. I think the pupils look perfect and the overall shape is okay, but I suspect I'd feel more comfortable with them if they were more sunk-in. Just my two-cents though, still excellent, the practice and experimentation with the fur really did pay off. I also especially love the stitches on all of the cloth, that's the one element of their more recent Xbox redesigns that I was always a fan of, so I'm glad you incorporated it. I haven't written a critique on DA before, so I hope this fits what is expected from them well enough.
The Artist thought this was FAIR
45 out of 48 deviants thought this was fair.