Hello, my name is Matthew Musselwhite but also known as Crystallised Entertainment. This is where I will upload artwork mainly created in Source Filmmaker and Blender. I also dabble in more traditional art created in Illustrator but not as much fun for me then manipulating objects in the 3D space.

Animation Channel:
www.youtube.com/user/shyguymov…
Vlog Channel:
www.youtube.com/channel/UCoHiI…
Tumblr:
crystallisedentertainment.tumb…
Twitter:
twitter.com/MJMusselwhite88
——————————————————————————-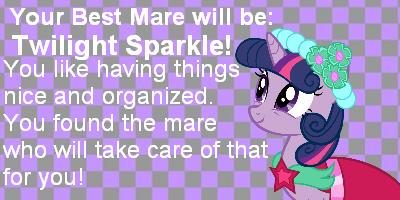 Who Would Be Your Mare Of Honor?
Hosted By theOtaku.com:
Anime
What Element Of Harmony Are You?
Hosted By theOtaku.com:
Anime
Favourite Movies
Star Trek II: The Wrath of Khan, Rainbow Rocks, My Little Dashie: The Mini Movie
Favourite TV Shows
Danger Mouse, Star Trek: Voyager, Star Trek: Deep Space 9, Stargate SG1, Stargate Atlantis, My Little Pony: Friendship is Magic
Favourite Games
Portal and The Stanley Parable
Favourite Gaming Platform
PC or Mac
Tools of the Trade
Source Filmmaker, Blender, GIMP and sometimes Inkscape
Other Interests
3D animation, video editing, photography, 3d modelling, Source level design, graphics designer