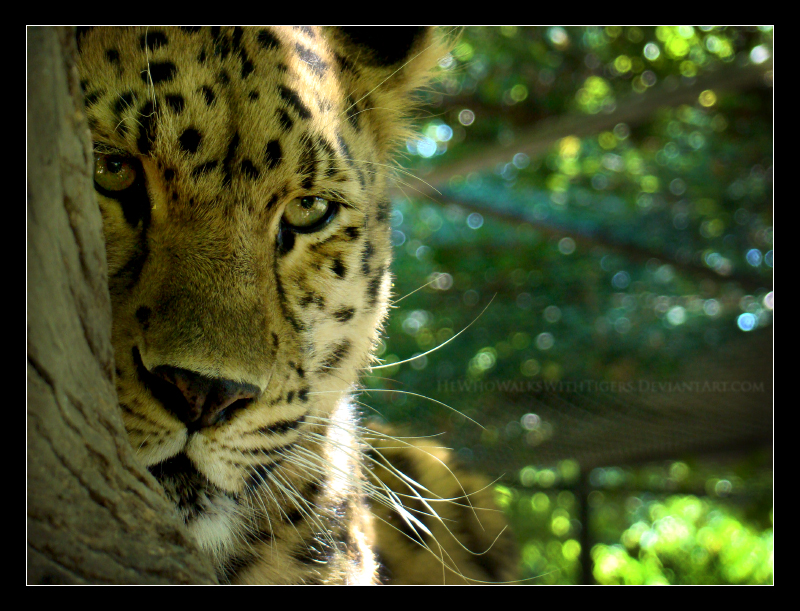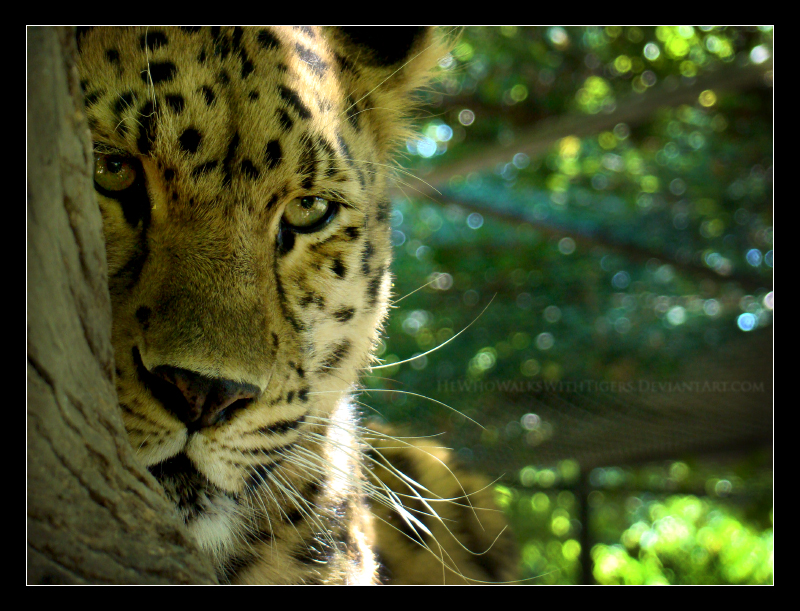 Watch
Ursula, an Amur leopard (Panthera pardus orientalis) of Jungle Cat World Zoo, keeps watch over her enclosure from the shadows of a tree. Leopards are exceptional climbers and the spotted pattern on their coats makes for the perfect camouflage in the shadows of a tree canopy.

OHHH! An Amur Leopard! How nice to see one in your pictures!

Reply

This is a neat picture. Great colors and framing, and her expression is great, and beautiful.
Reply

She's beautiful! Great shot. She shows a lot of emotion in this piece. She was watching someone carefully. Good to hear she's in a breeding program! I have hope for this species

Reply

Yay! That's great to hear! Thank you for the article link.
I was curious, do you use a photo editing program on your pictures? I'm trying to find one that works well for animal photos
Reply

Here's a question for you Kuba... did they ever try to breed her? Considering how endangered her species is, I'd imagine she would be in some breeding program!
Reply

Of course! JCW has been involved in the breeding program for quite some time with good results. I'm not sure if Ursula has had cubs yet, but she's currently with a male so... fingers crossed.
Reply

Beautiful

Reply

great pic!

Reply