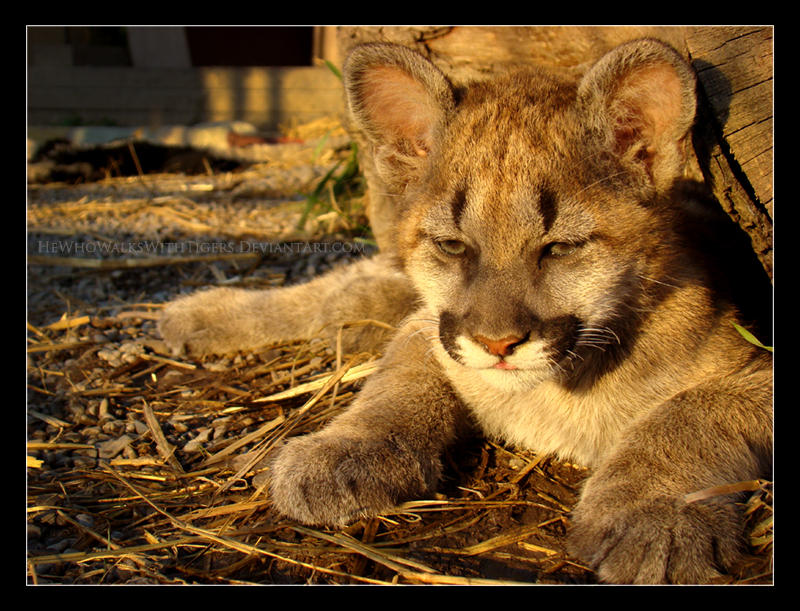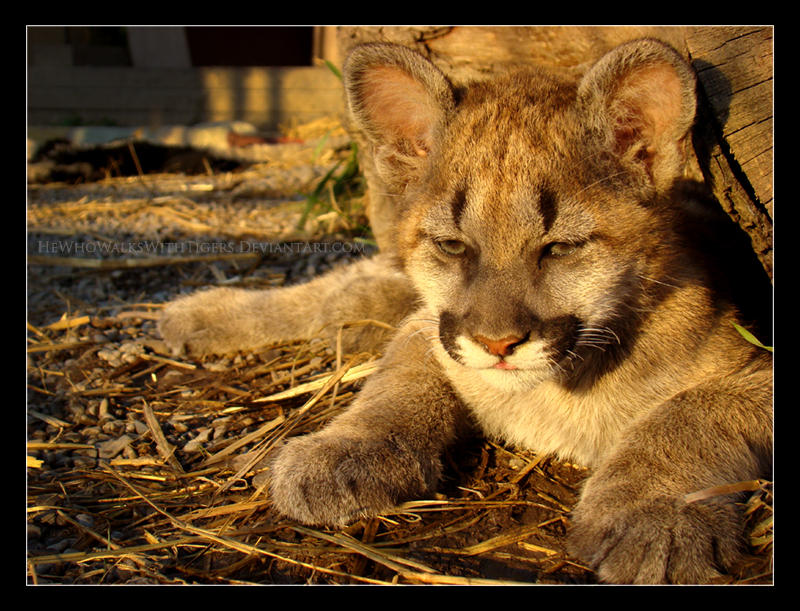 Sassy, the calamitous little cougar cub at Jungle Cat World, bathes in the blood-hued light of a day's dying sun. Sassy thinks of nothing but murder.

Reply

Reply

Reply

Aww, her little tongue is sticking out!

Reply

Yeah, too much cuddling and huggung maybe!Not easy to be cute-there are always that annoying people, who talk to you with drooling voice and they want to eat you and squeeze you.

Reply

There is an inverse releationship between people's inteligence and the poximity of said people to cats. ESPECIALLY big/exotic cats.
Reply