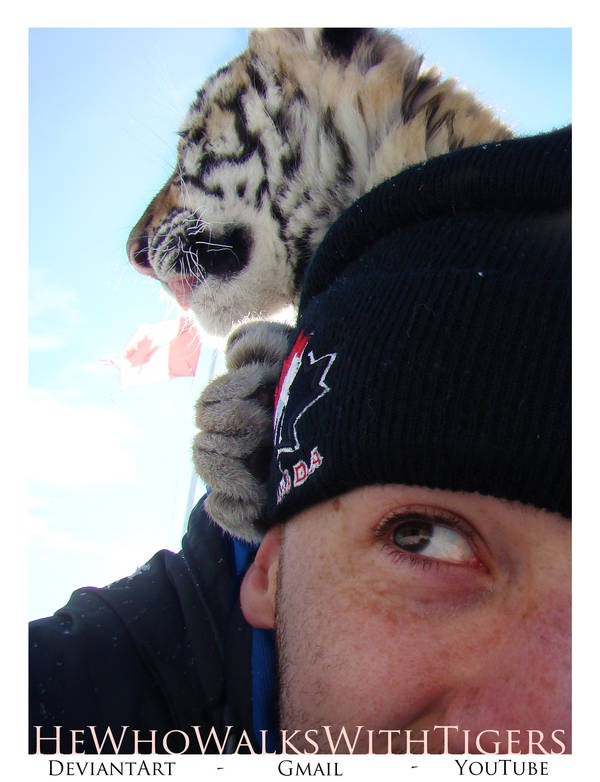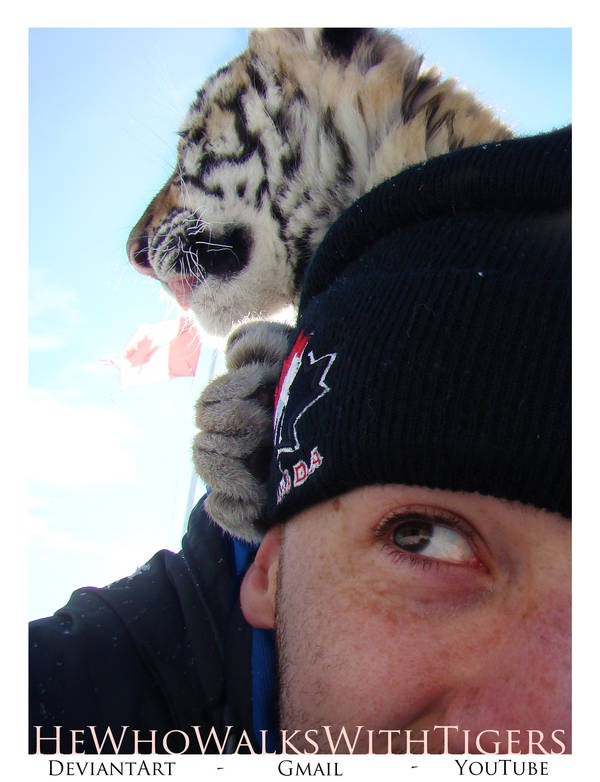 Watch
Well, this would make my 300th deviation so I reckon it should be something meaningful.
For a few years, I've had a wonderful DeviantArt ID from the great =
Rennard
. However, I feel like I needed something fresh and made by myself. This seemed to be the ticket.
The face in the photo is myself and I seem to have tigers on my mind (or rather,
a
tiger). It was taken at Jungle Cat World while the rambunctious Petrushka, an Amur tiger cub, terrorizes my winter hat. It also has a Canadian flag for good measure because I'm cool like that.
The info at the bottom should be self-explanatory, but the "HeWhoWalksWithTigers" label is consistent across my DeviantArt, Gmail (*@Gmail.com) and YouTube (YouTube.com/user/*) accounts.
So, have fun looking at my art, assaulting me with emails and watching me make a fool of myself on YouTube.