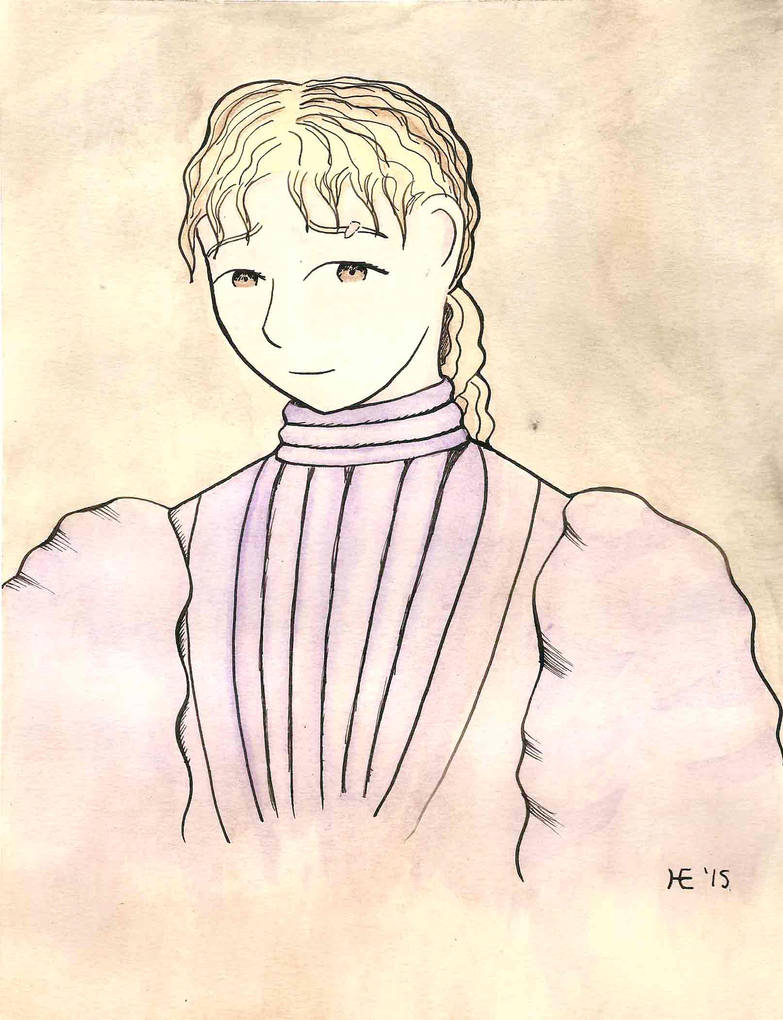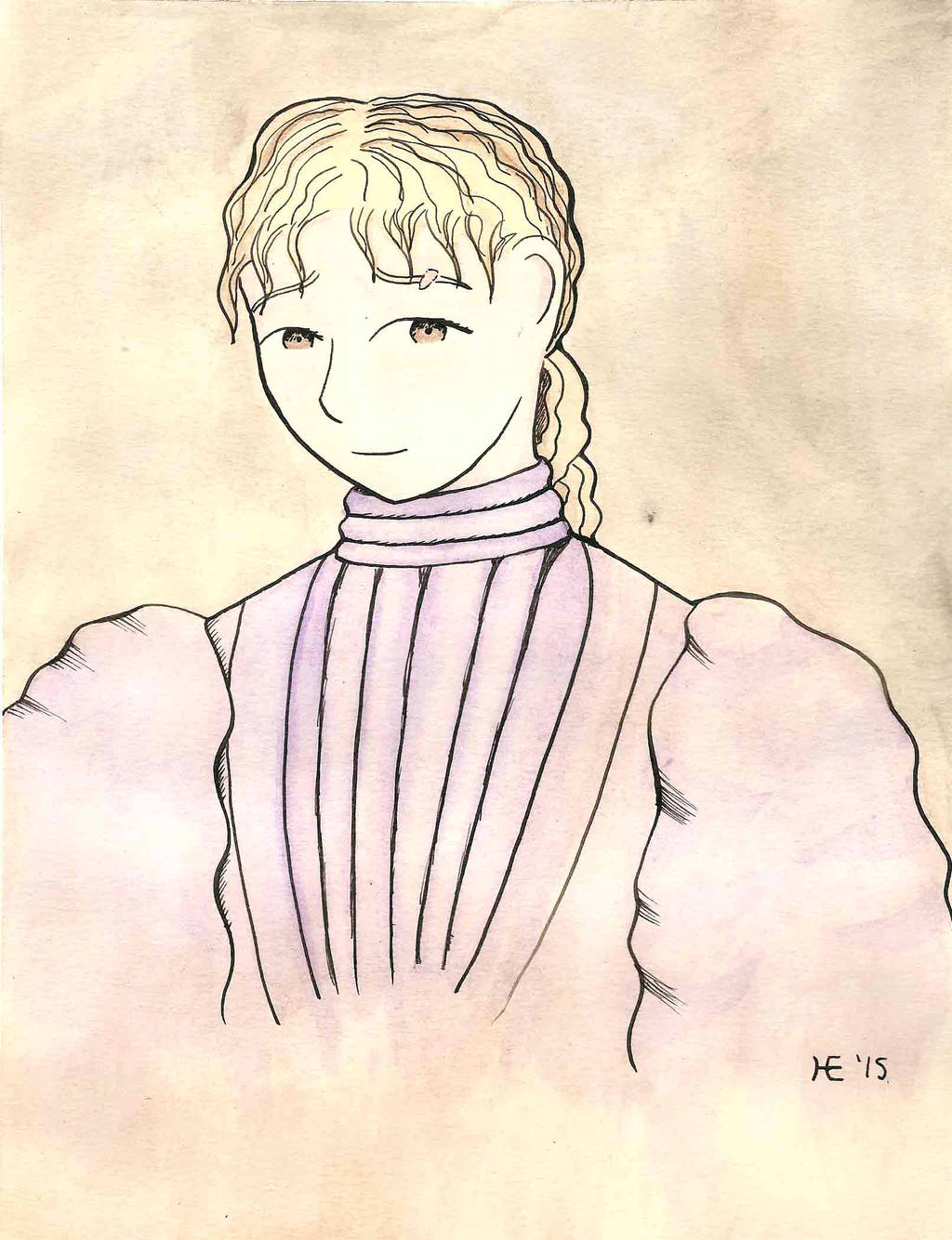 Watch
This is the painting of the main character from my comic Concerning Rosamond Grey, found here:
fav.me/d7pi52p
Synopsis:

In the late 19
th
century, little Rosamond Grey snuck into the woods one night, and was found unconsciousness the next day. For years afterwards she suffers from seizures from an unknown ailment. Dr. Glass is loosing hope for her cure, until a strange
foreigner hints of a different cause…
Comment:
Not bad for using watercolor for the first time in...Almost ten years.

I could stand some practice with blending, though. I later learned that you are supposed to pre-stretch paper that is 140 pounds and under, so I will take note of that next time. For inspiration, I looked to Arthur Rackham's paintings, since he was the prominent fairy tale illustrator in the Victorian period.
Materials: Kaimei Lettering Sol ink, Bombay brown India ink, Canson paper, spoon nib, Winsor and Newton Cotman watercolors

She has a very lovely expression on her face; quaint and perhaps subservient. Great use of watercolours too.
Now I really want to go and watch BBC's adaptation of Pride&Prejudice

Reply

Nice. I'm still re-teaching myself with the medium. Why don't you try using marker or colored pencil for darker shades and to blend?
Reply

Thank you.

I have thought of using colored pencil. My only debate at the moment is: should I use these portraits to practice watercolor techniques, or should I resort to using both watercolor and colored pencil to make nicer paintings?
Reply

Why not both? I like using colored pencil/marker for added definition, but I want to use the watercolor for that as well. I think you can create awesome things with one medium whether it be 100% watercolor/marker/colored pencil. My goal is to do that although I also like mixing.

Reply

Hmmm, something to think about.

I will use colored pencils on Oldfellow's because I know I can't get the detail I want with a brush. We will have to see.
Reply