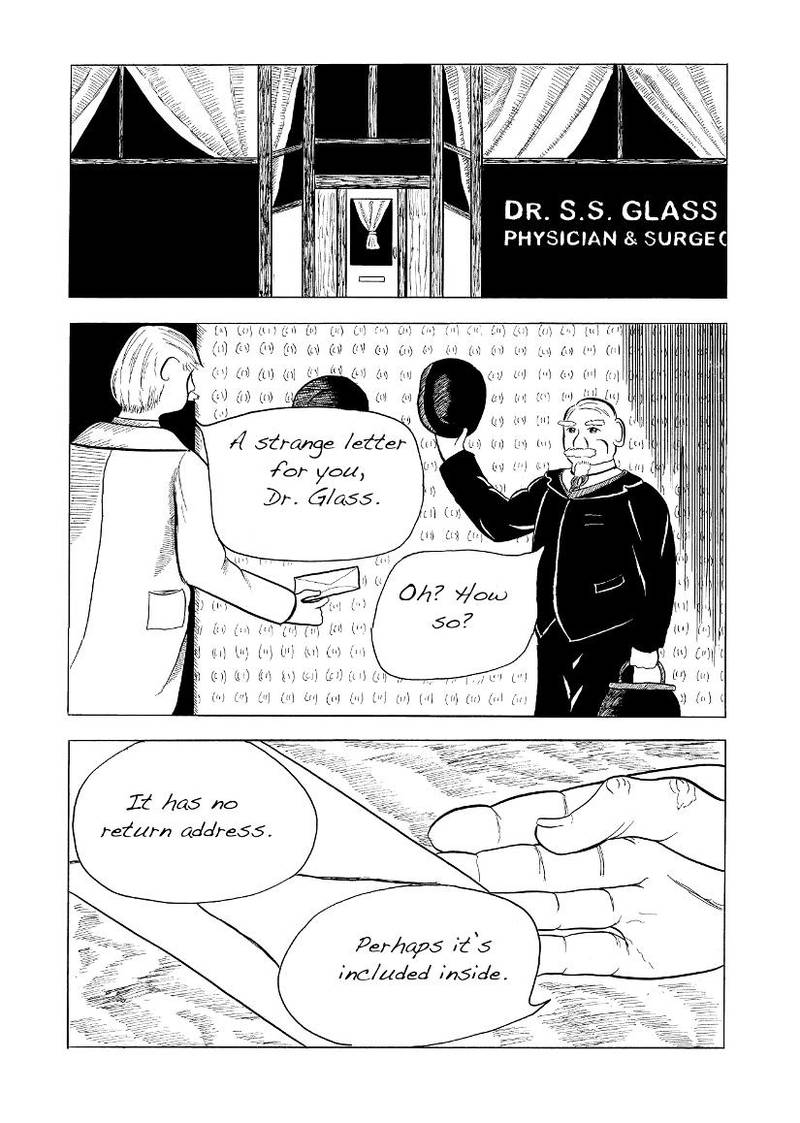 Read the next page here:
fav.me/d8hhfma
First page:
fav.me/d7pi52p
For easier reading, check out the comic at: rosamondgrey.smackjeeves.com
Synopsis:
In the late 19th century, little Rosamond Grey snuck into the woods one night, and was found unconsciousness the next day. For years afterwards she suffers from seizures from an unknown ailment. Dr. Glass is loosing hope for her cure, until a strange foreigner hints of a different cause…
Comment:
The most time consuming part was the first panel, mostly because I needed to research "what a Victorian doctor's office looked like". I could not directly find an old picture of a plain-old-doctor's office, but from references such as "Arrowsmith" by Sinclair Lewis and old photos of shops from Astoria, Oregon and from north Idaho towns.
I made the tedious decision to hand-write the letters on the shop; yeah, it would have been easier with Photoshop, but it also stick out as it would be too clean looking to match the comic art.
Materials:
maru-nib pen, spoon nib pen, Pilot drafting ink, ProWhite, Photoshop for dialogue ballons and minor clean up.
updated 6/25/17