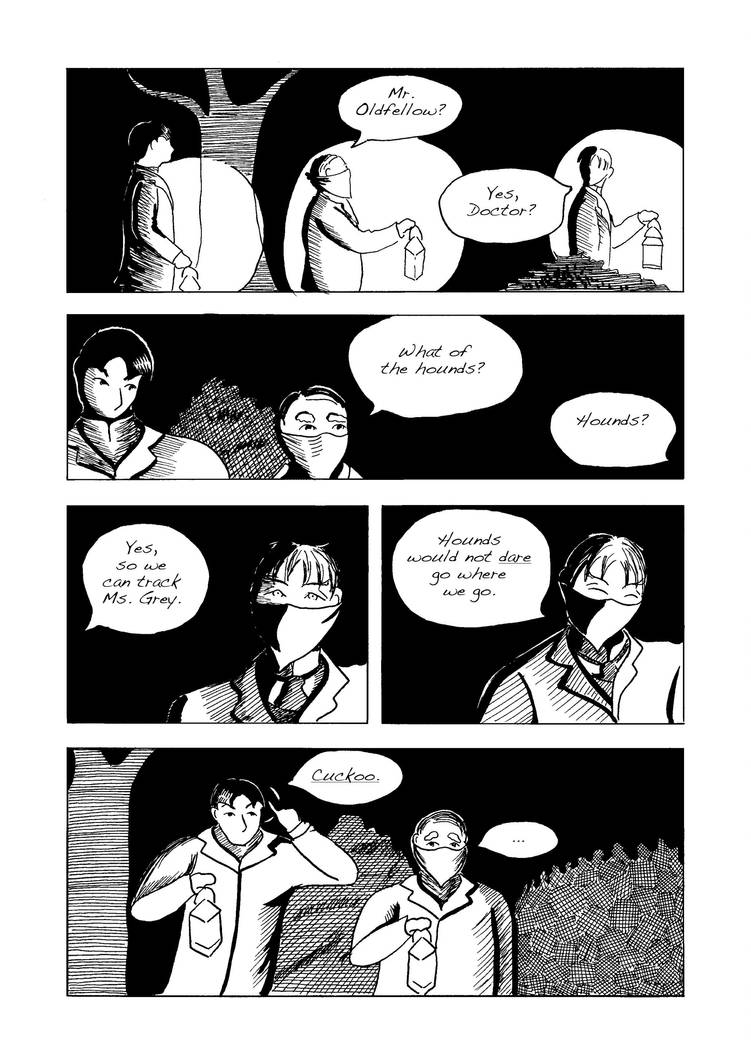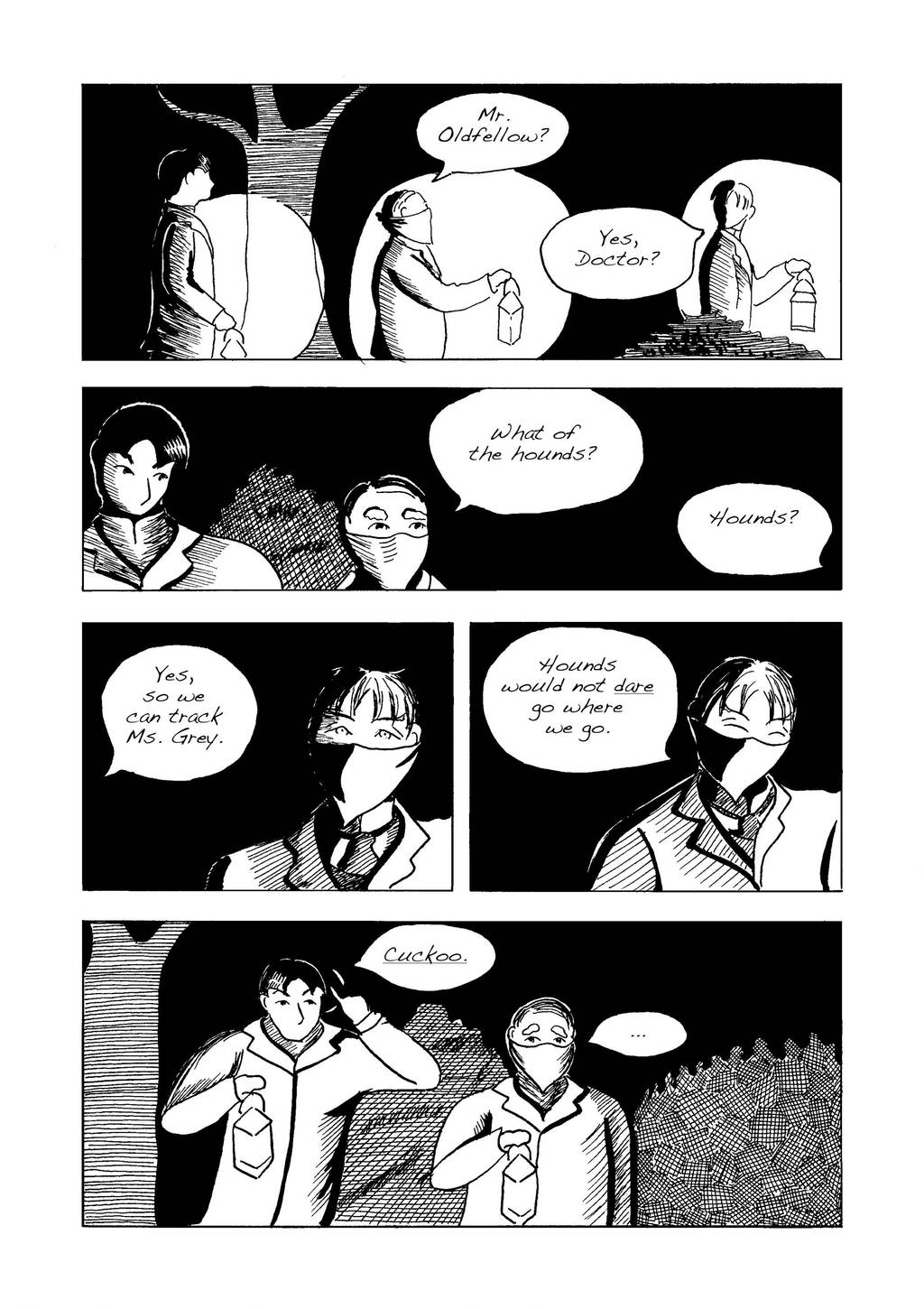 Next Page: fav.me/d9g7ns0
First Page: fav.me/d7pi52p


For easier reading, check out the comic at: rosamondgrey.smackjeeves.com
Synopsis:
In the late 19th century, little Rosamond Grey snuck into the woods one night, and was found unconsciousness the next day. For years afterwards she suffers from seizures from an unknown ailment. Dr. Glass is loosing hope for her cure, until a strange foreigner hints of a different cause…

Comment: After trying Gimp, Affinity Photo and Photoshop trial, I still find the latter most convenient because I know how to use it.

For other news, I am thinking that, since we have many light sources rather than just one (like the scene in Ms. Grey's room), to make the shadows softer in the next pages.


Materials: Pilot drafting ink Kaimei Lettering Sol, Pro-white, I-C paper, maru-pen, spoon pen, Copic markers, Affinity Photo, Photoshop and Gimp for words and cleanup.


Characters and story are original to Hestia-Edwards

updated 6/11/18

It's a good scene, but the top panel makes them look like they're walking on stage. Maybe adding more texture to the tree and maybe a few bushes in the light beam would give it a different look.

Reply

I see what you mean: I've been looking at forest scenes in manga, trying to figure out how to make it look like a forest instead darkness with occasional texture.
Thanks for the feedback.

Reply

I wouldn't just look at manga for it, you could google it as well. Search for something like trees in black and white; I just add random lines around the trunk and see how it looks. If it reminds me of a tree then voila

Reply

This is true: like how many people look to wikipedia first when researching a topic, I tend to look at how manga presents something first.

Though something I am finding, is that perhaps a forest scene requires just as much research of the real thing as something as geometric as a building; I will have to see.
Reply