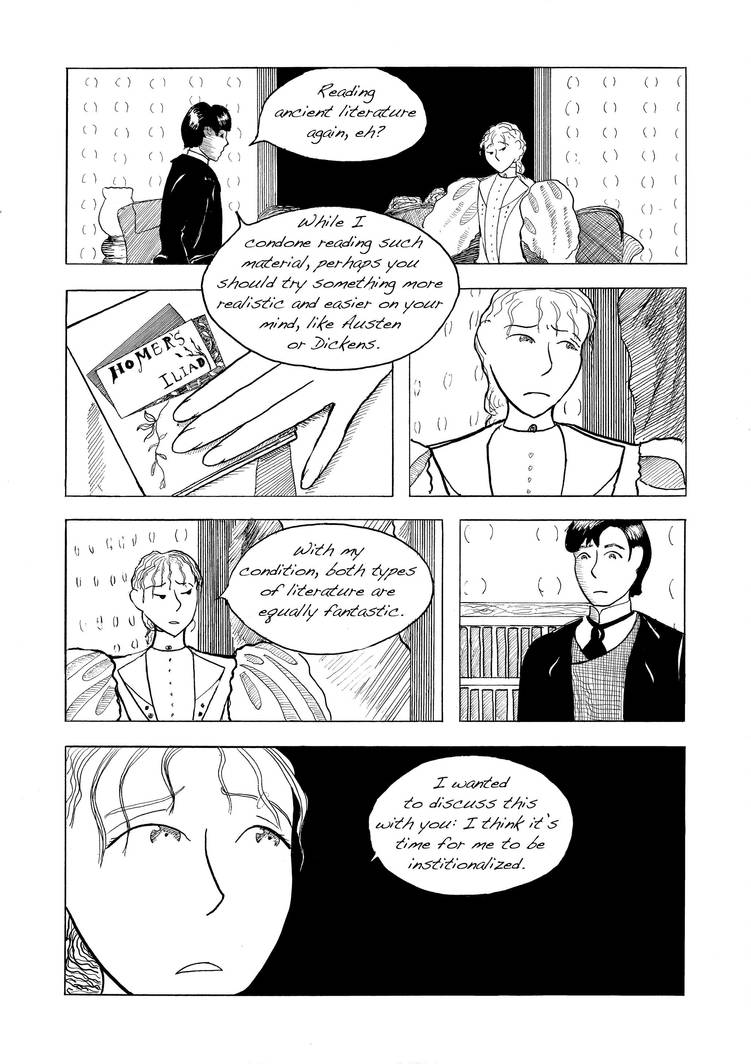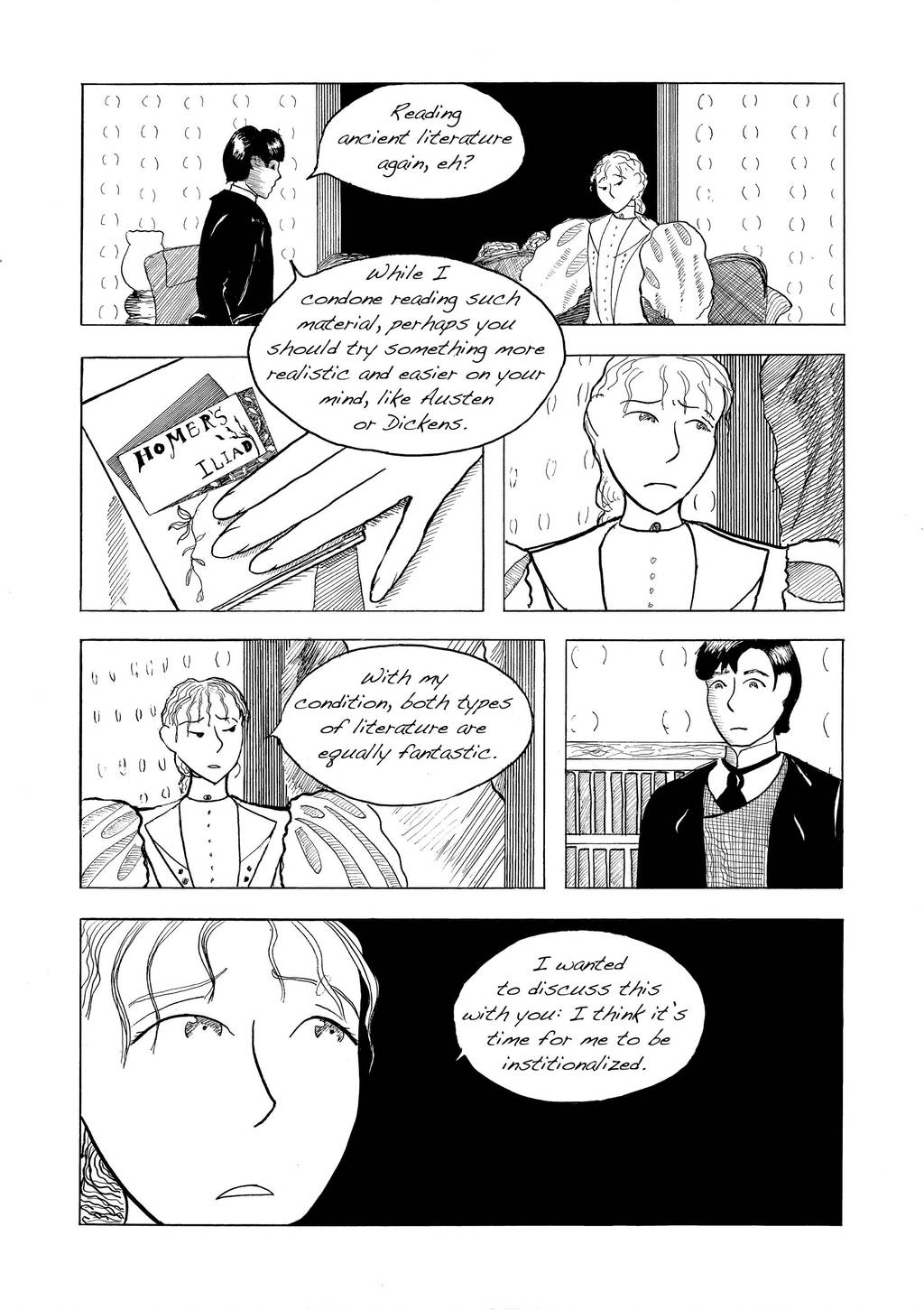 Next Page:
fav.me/d8tyfr4
First page:
fav.me/d7pi52p
For easier reading, check out the comic at: rosamondgrey.smackjeeves.com
Synopsis:
In the late 19th century, little Rosamond Grey snuck into the woods one night, and was found unconsciousness the next day. For years afterwards she suffers from seizures from an unknown ailment. Dr. Glass is loosing hope for her cure, until a strange foreigner hints of a different cause…
Comment:
I have a sad story to tell: when inking this page, I cleaned a maru nib that I just started using that evening, and as I was rubbing it with a paper towel and isopropyl alcohol, the nib popped out of the holder, and is somewhere on my floor.
This is the last time I will use a G-pen, I think: while I appreciate the bold lines, I find that it isn't my style anymore. I now prefer a thiner line with additional cross-hatching.
Materials:
Pilot drafting ink, Pro-white, I-C paper, G-pen, maru-pen, spoon pen, Copic markers, Photoshop for words and cleanup.
Characters and story are original to Hestia-Edwards
updated 4/15/18 I simplified the book, amongst other things.