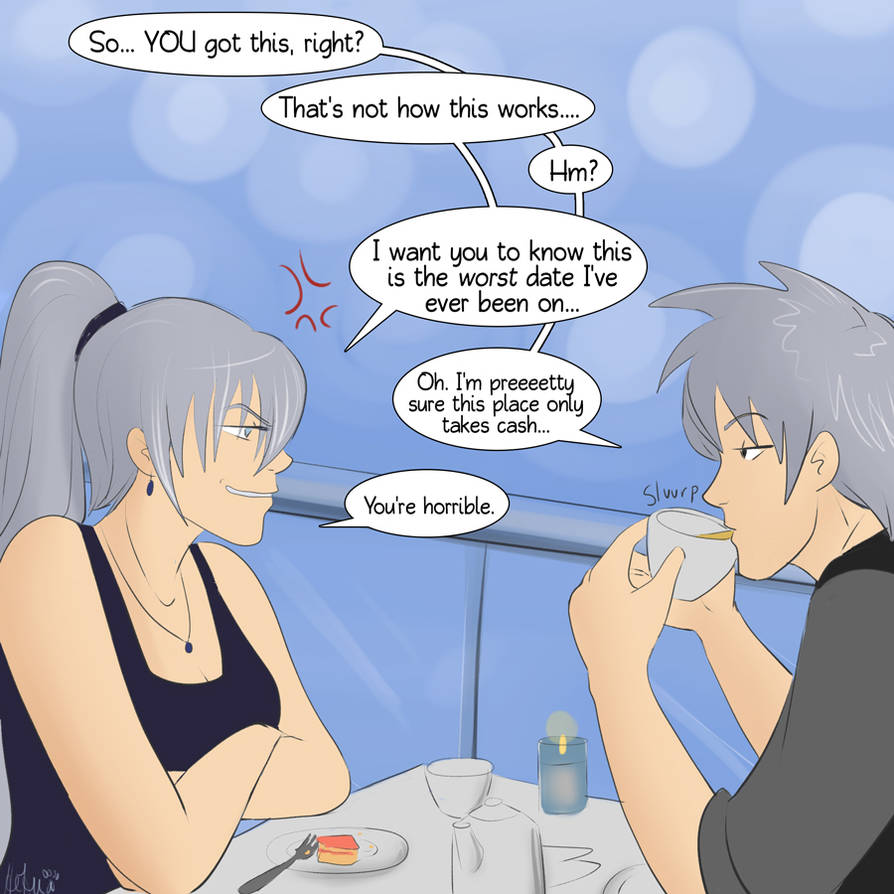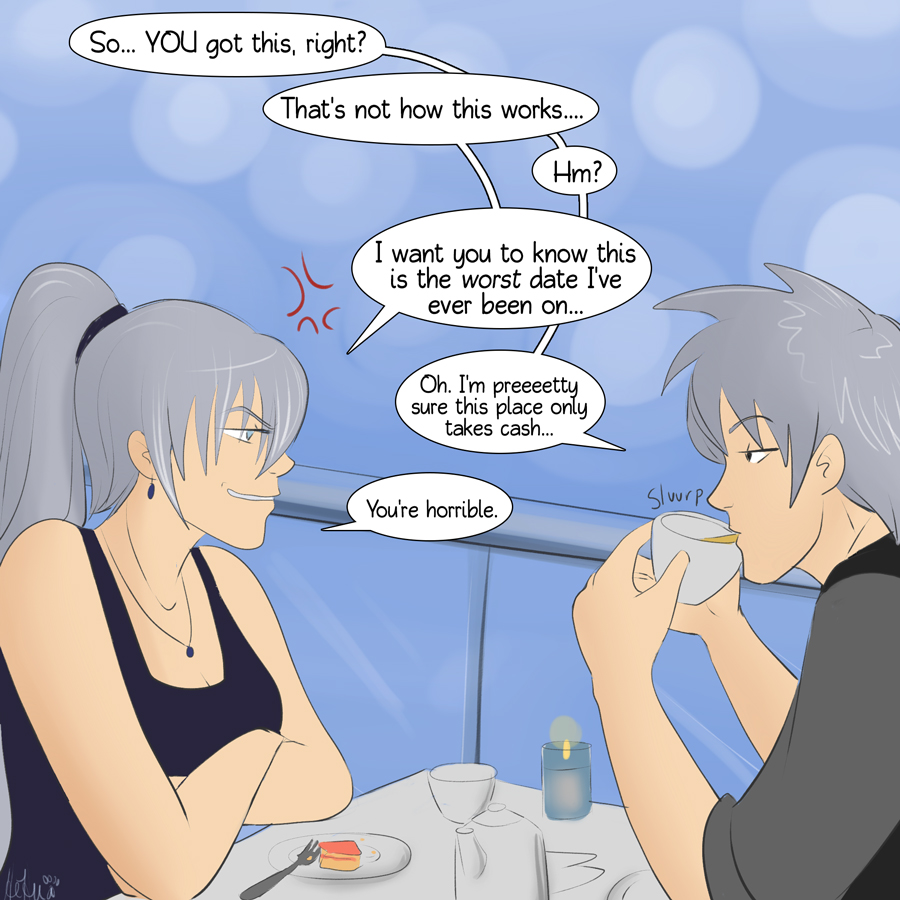 Watch
Oh Kyle, you charmer XDD
OKAY STORY HERE..................... lolol I have had this in my head for a long time X'D. This here is

's OC Kylie from her webcomic
Serpamia Flare
and her "Serpents of Old" OC Kyle (who was originally humorously created as a genderbent serpenty version of Kylie but then came into his own XDD)... ON A DATE! Hahaha I don't imagine it...going very well.
Nevermind the fact that they look related! THEY CANT BE! One's a human and ones a Serpent! X"D
Hahaha anyway.. please enjoy!
Happy belated Birthday, Rufiii! You da bomb!

Ahahahhaa! XD I thought they gave off a similar vibe! Now i know why! But gosh dammit Kyle you don't make the other person pay the bill! XD You split it, pay for what YOU'VE eaten or do it the old fashioned way and pay for it yourself!
Reply

LolOlololol Kyle just ain't for social norms, I guess X'DDD... HE TOO COOL FOR THAT! Hahahah I feel bad for Kylie

Reply

LOL, they're not related but that is a VERY interesting coupling indeed, ahahahahaha XDD
This is so creative and funny XDD

Thankyew so much, I know how crazy busy you are and this is such a sweet gift

I love it Serpy-kins!! ;3;*

Reply

Somehow I don't think they'll be going on a second date LOL
DON'T WORRY CAIN! X'DDDDD

I'm glad you like it! Like I said I have been wanting to draw it for a long time-- nothin' like a birthday to help me get in gear!
Reply