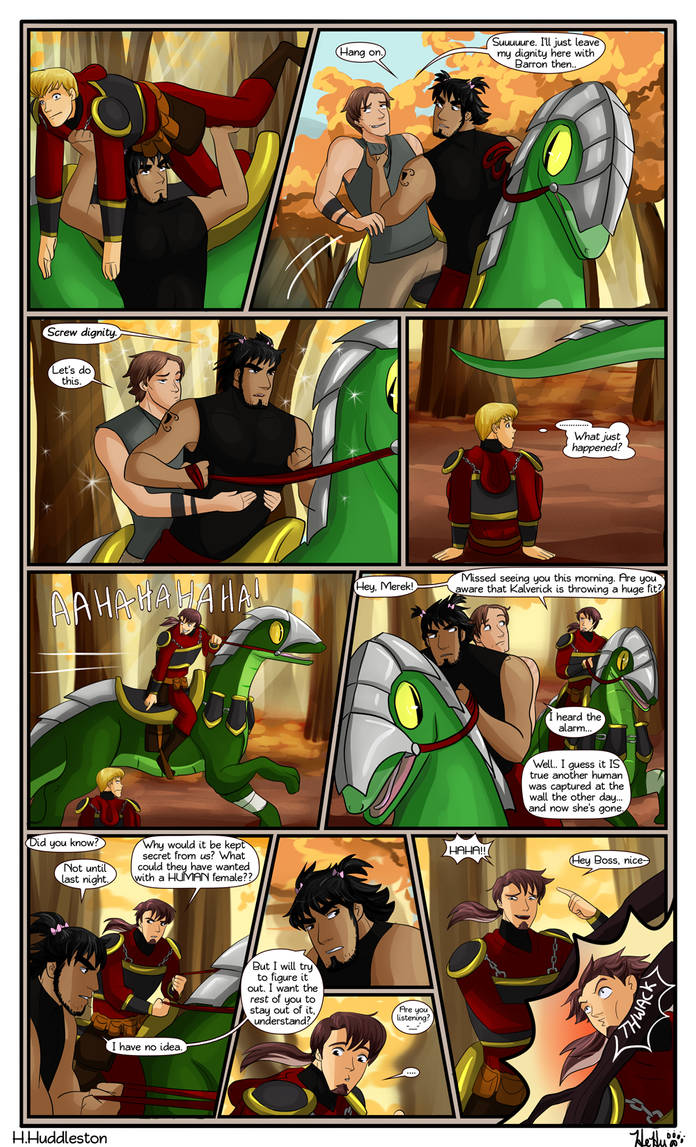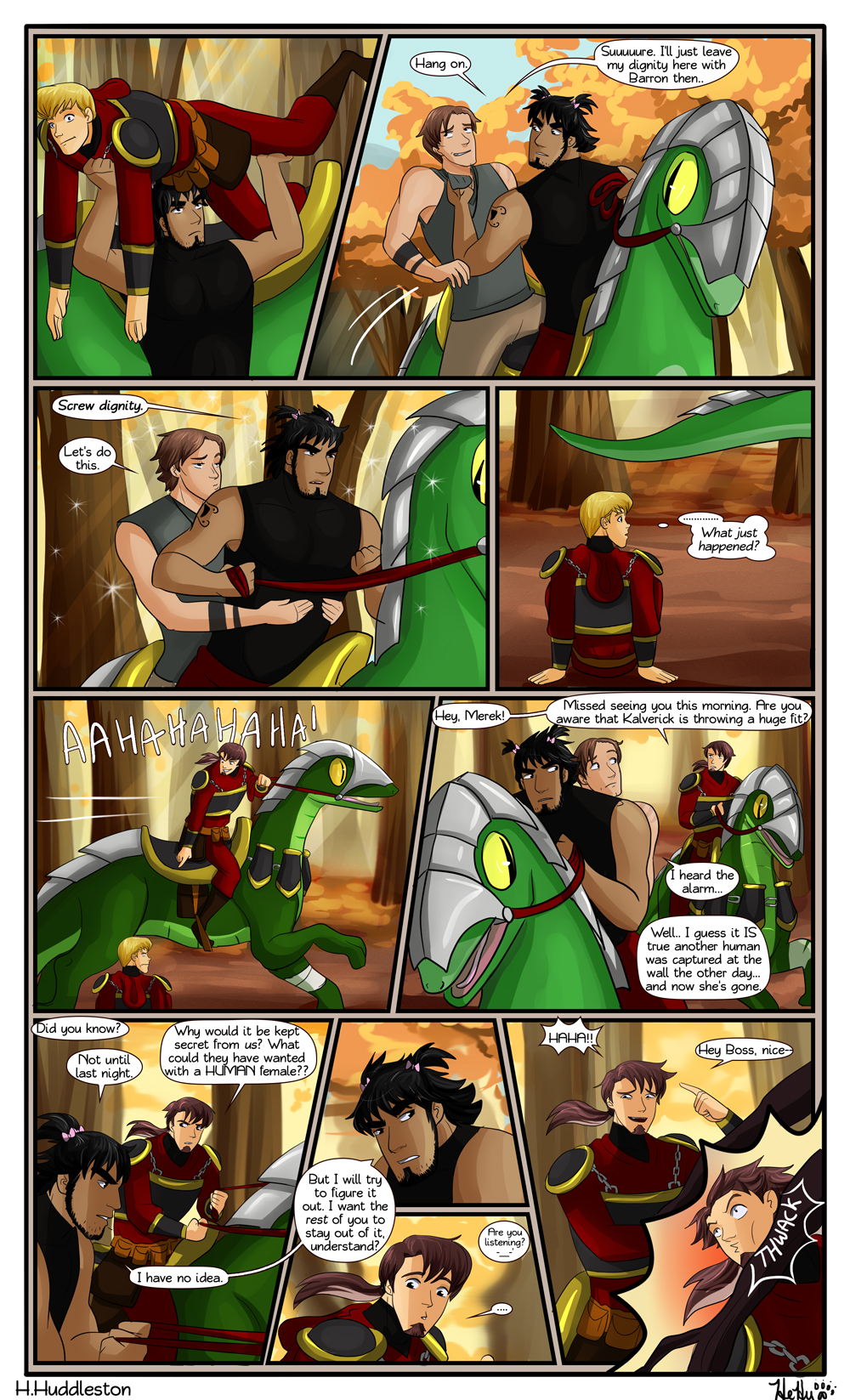 Watch
New Readers Start Here
|
Archive
|
Website
| Facebook Page | Facebook Group

RYDER FOCUS! SHEESH lolol... weeell I guess SOMEone had to point out the white elephant in the room

.
Ah shoot.. I thought I had a ton of stuff to say.. but I forgot all of it.
TECHNICALLY its still 7 minutes before midnight (in CA)...so I still made it on Friday! Woulda been sooner if my computer was working properly. Okay, I'll stop making excuses--- please enjoy!!
Thank you so very much for reading! I appreciate you guys so hard <3

Goodbbbbbbyyyyyyye divinity. I swear, I died when I saw that panel.
Reply

Can we just all bask in the beauty that is Merek's pigtails? I can't take him seriously right now, but it seems that he still takes himself very seriously.

Reply

LOL! Is there ever a time Merek doesn't take himself sseriously? Lolol I'm not sure.... it doesn't seem like it!

Hahaha alas.. the pig tail's life was shortlived but beautiful! hahaha
Reply

Panel 5 would be my favorite, hands down.

Other than that, there's nothing much to say for this page. I'm just glad some comical stuff is happening right now. I'm guessing everything will be intense when that happens.
Reply

Gotta have some comedy to make up for the seriousness to be had! And that WAS had--- can't always hit the sad feels lololol

I enjoyed Panel 5 as well X'D
Reply

Reply

this whole page is just a load of good times

I can't even pick the best part XD
Reply

Lolol thank you!! I had a lot of fun with it!!! It will be sad for things to get all...SERIOUS... again XD
Reply

Reply

Reply

Ahahahah XD omg my gosh. panel 3. Its moments like that that i live for XD to good! Its a moment worthy of El Dorado. I really hope Merek ditches the new looks soon though. he really cant be taken seriosly
Reply

Hahaha don't you worry! Thanks to Ryder.. he's now AWARE XD. See?? There's a reason for everything! Lololol

OOhhh I LOVE El Dorado!! Thank you for that lovely compliment <3
Reply