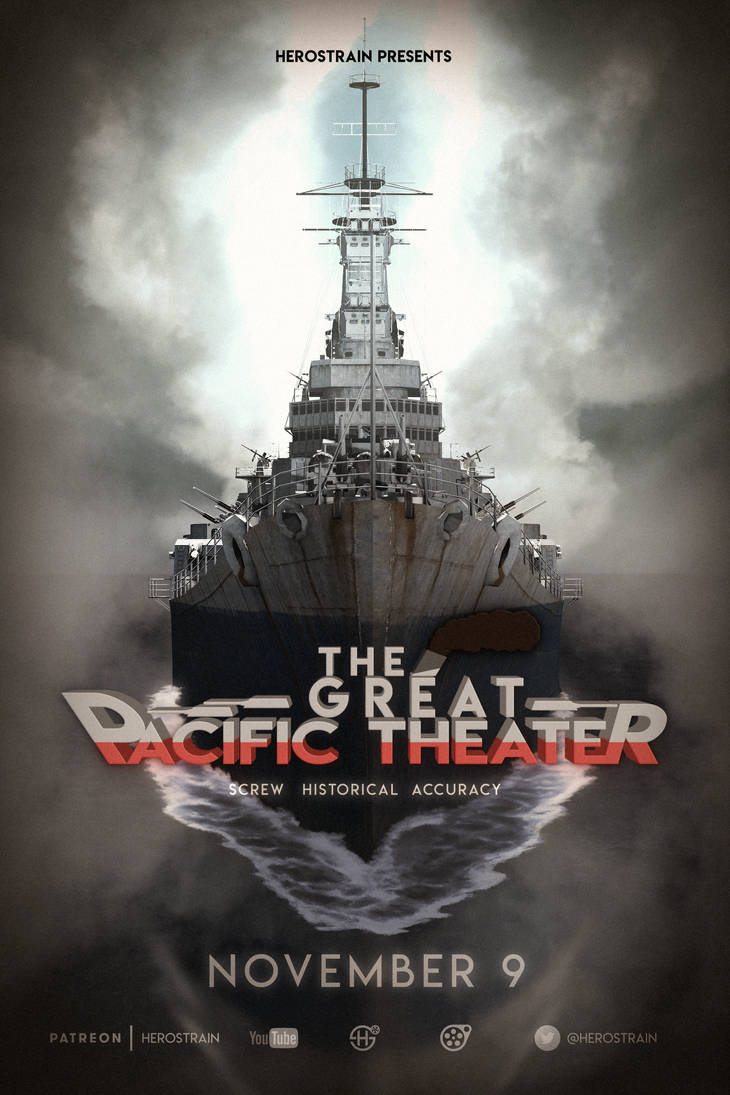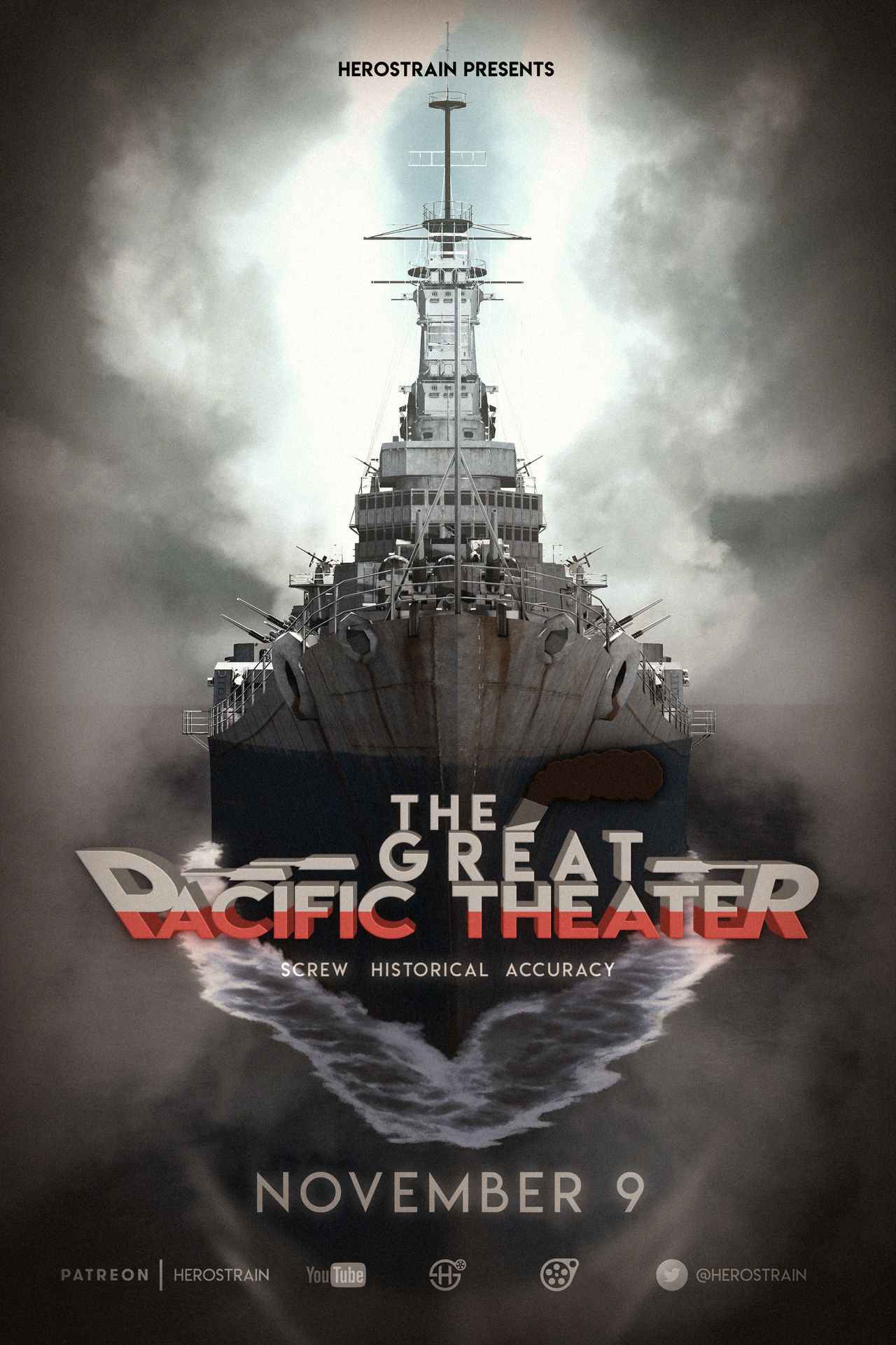 Watch
The Great Pacific Theater is my next major SFM animation project. Set for release on November 9th, one week after the trailer slated for November 2nd.
At nearly 7 minutes long and over a year in the making it's one of my more ambitous projects to date. (It also has many more explosions than all my other projects. Probably combined)
See you next month!

Reply

Reply

ohhhh.....

I am looking forward to this, Go History and ship battles.

I am actually trying to place the vessel in the poster, with the way the citidal is looking I am almost wanting to say, Japanese?

Doesn't look to be a Battleship, but I am not yet sure what nation the vessel is, but it looks great.
Reply