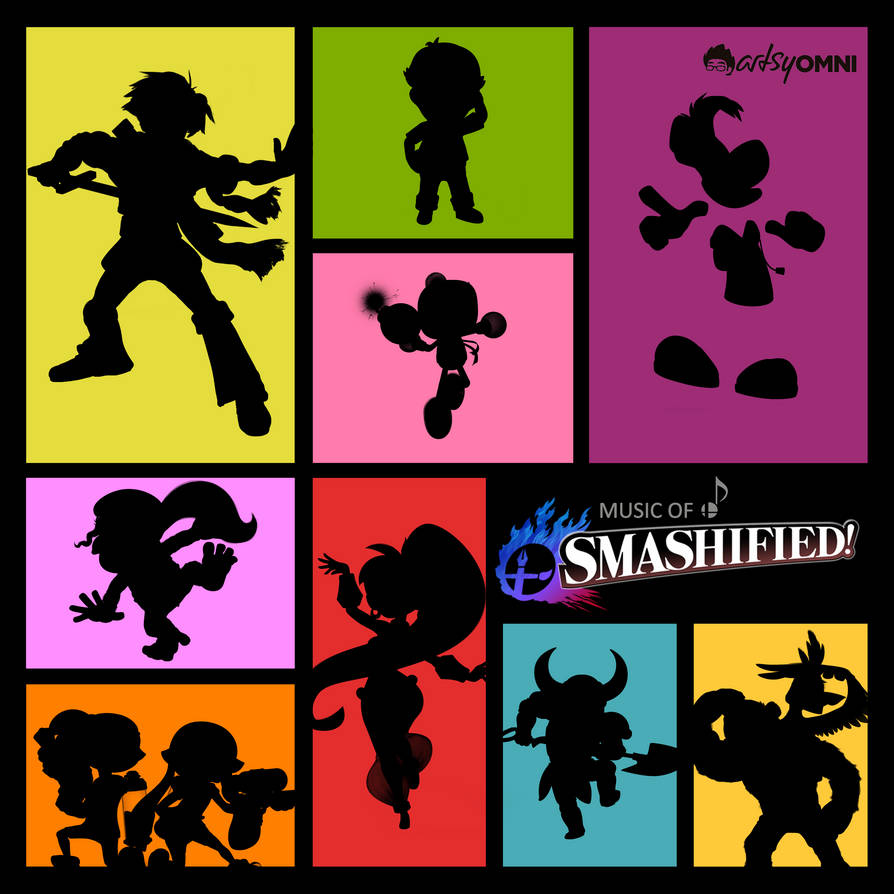 Watch
An album cover made for the music featured in the series "Smashified", created by Artsy Omni. I recolored the boxes of the original Smash Bros. album cover to match the colors of the characters from Smashified featured on this cover. It was also rather difficult to properly remove the shadows found on the original character images.
Vectors that have been turned into shadows originally drawn by The Smashified Team.
Smashified Website:
smashifiedart.com


Smashified deviantart:
smashifiedart.deviantart.com
Artsy Omni's deviantart:
hextupleyoodot.deviantart.com
EDIT: Removed some missed shadows under Bomberman.
EDIT 2: Removed some MORE missed shadows under Shovel Knight. (Jeez, I am bad at this)