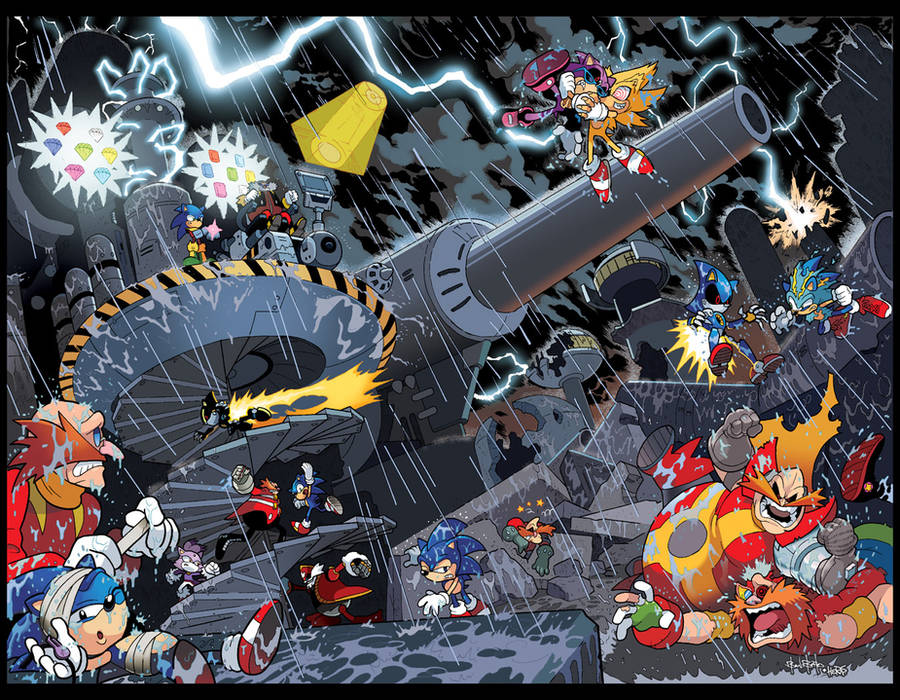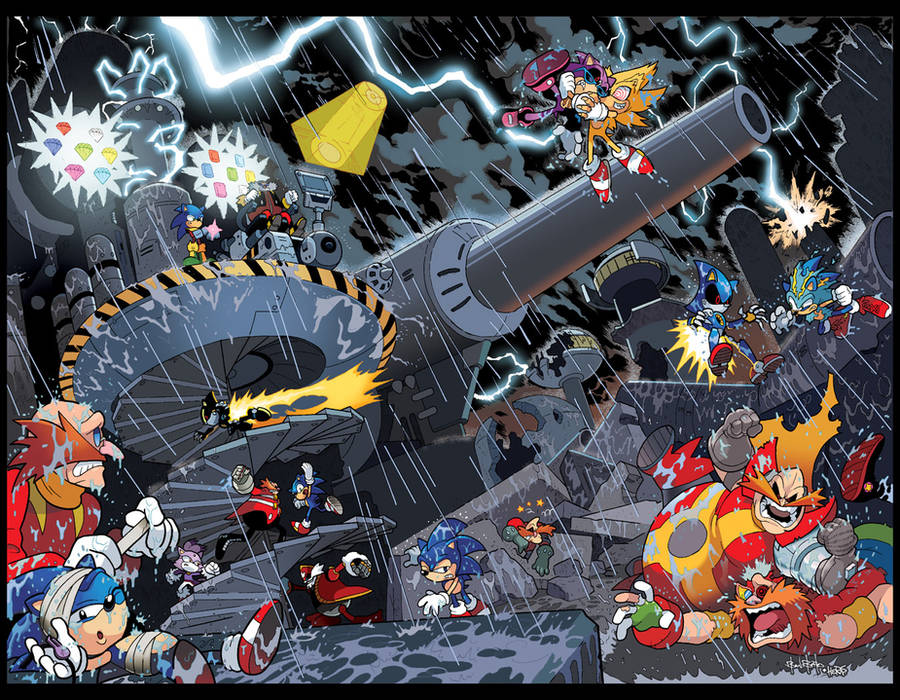 Watch
Pencils & Inks:
~
AnubiTheFrog
Colors:
~
herms85
An impressive commission for ~
TIQ27
of an all-out multiverse brawl inside the "No Zone." (Think of it as where all interdimensional criminals go.) Gotta' say, when Tom first showed me this beast by Ben Bates my immediate reaction was "Holy crap! That's
AWESOME
!!" followed shortly after by "...Wow, that's definitely not an overnight color job."

Alotta' fun, this one. Hope ya' dig!