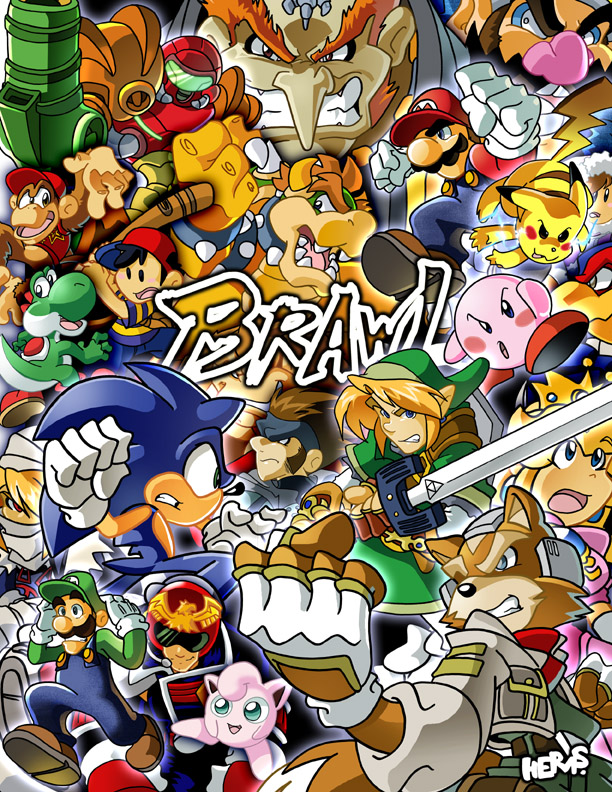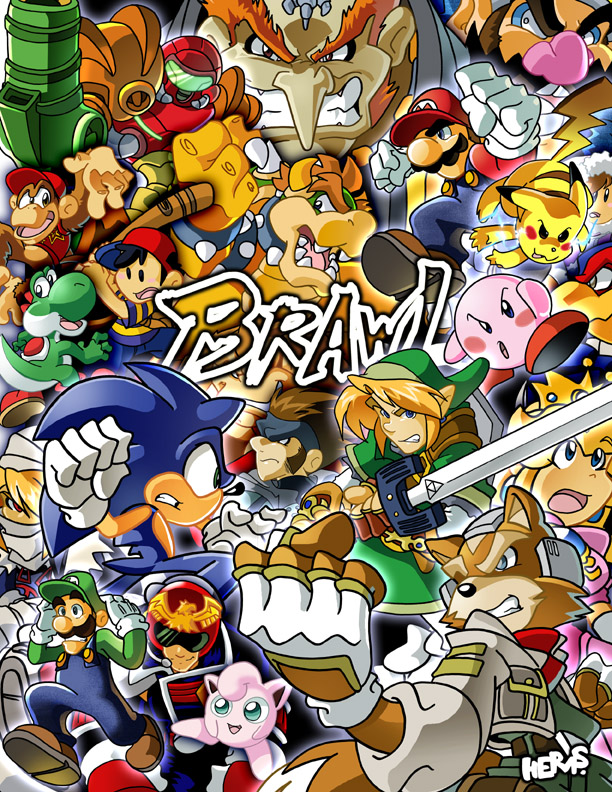 Been wanting to draw this for forever. At KatsuCon in DC last month,
Dave
,
Shawn
'n' me were all gushing over Smash Bros. Brawl - Shawn brough the Japanese version to the hotel, so it was my first time to play it. (By the way - I am uber disappointed with how hard Sonic is to play as... Luigi, however, is still my boy.

)
My schedule has been so occupied with Sonic, conventions, and other projects, though, that I just had to tackle this little-at-a-time until I finally wrapped it up yesterday. Hope ya' dig! Not
everyone
is present in this pic - honestly, I just had to stop drawing friggin' characters, there's just too many! -_O
4H Pencil, cheapy felt-tip pens, and Photoshop 7.