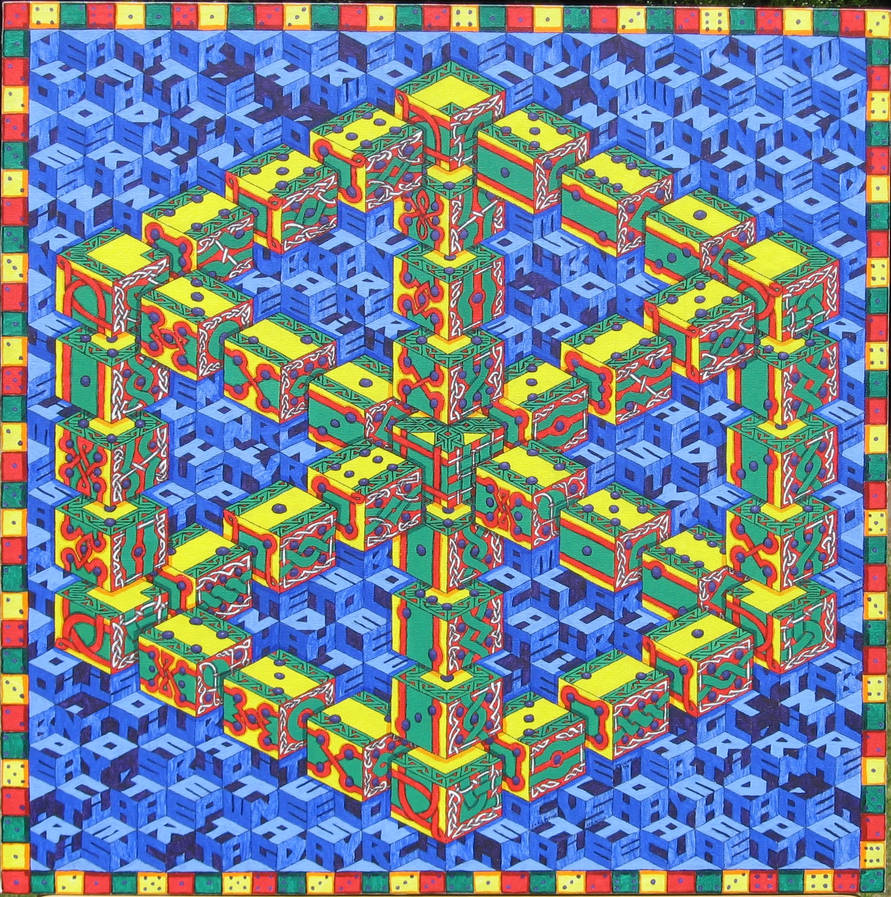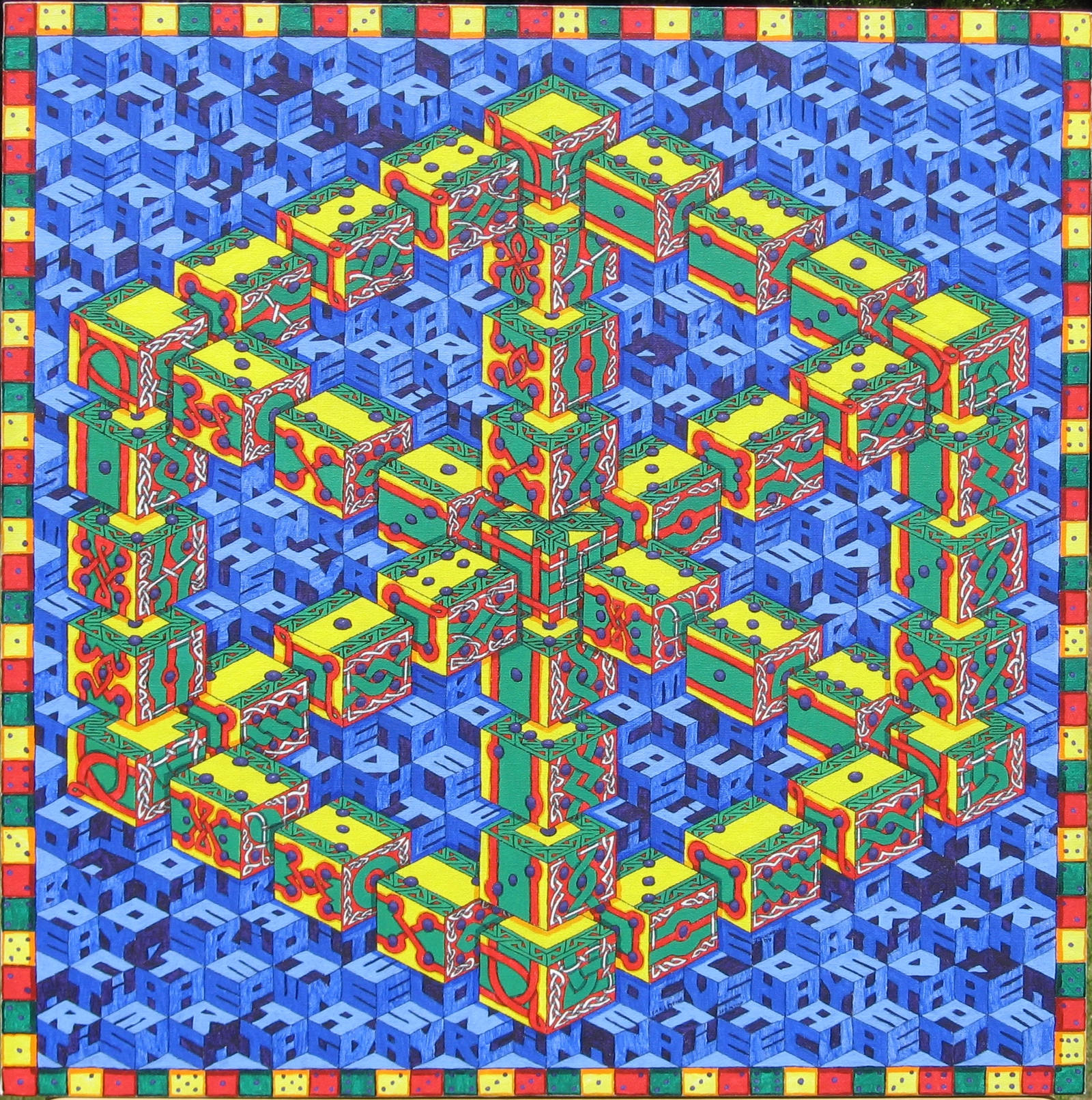 In tribute to the great artist Maurits Cornelis Escher.
A project of many months part time work. Approx 150 hours.
Size : 24" x 24" / 61cm x 61cm
Derivan Matisse Flow Acrylics with some inking on main design.
And the words in the background (starting top left and going down in columns) are:
Nothing is meant to be.
There is no predestination.
Causality is from the past, and nothing is acting from the future.
There is no script, no pattern to walk into.
Everything has to be created, and we are the artists.
We are solely responsible for our own actions.
Complete each action, and minimise causality.
By living fully in the present, we absorb the best of what each day has to offer.
By understanding that there is no literal destiny, fate or predestination,
we keep the future as free and open as possible.
----------
to see work in progress shots for the development of this go to
[link]