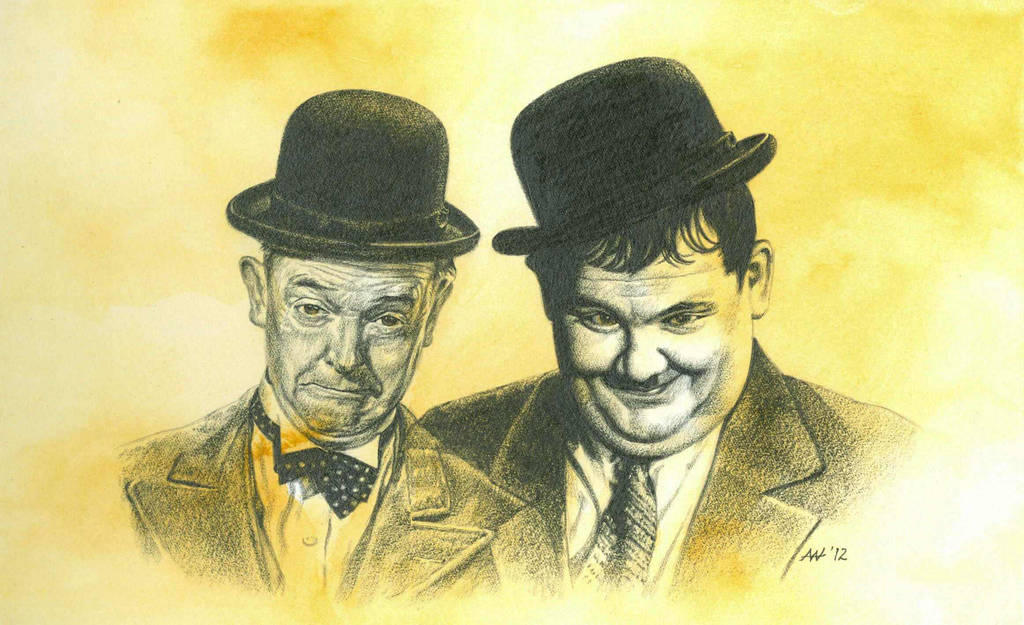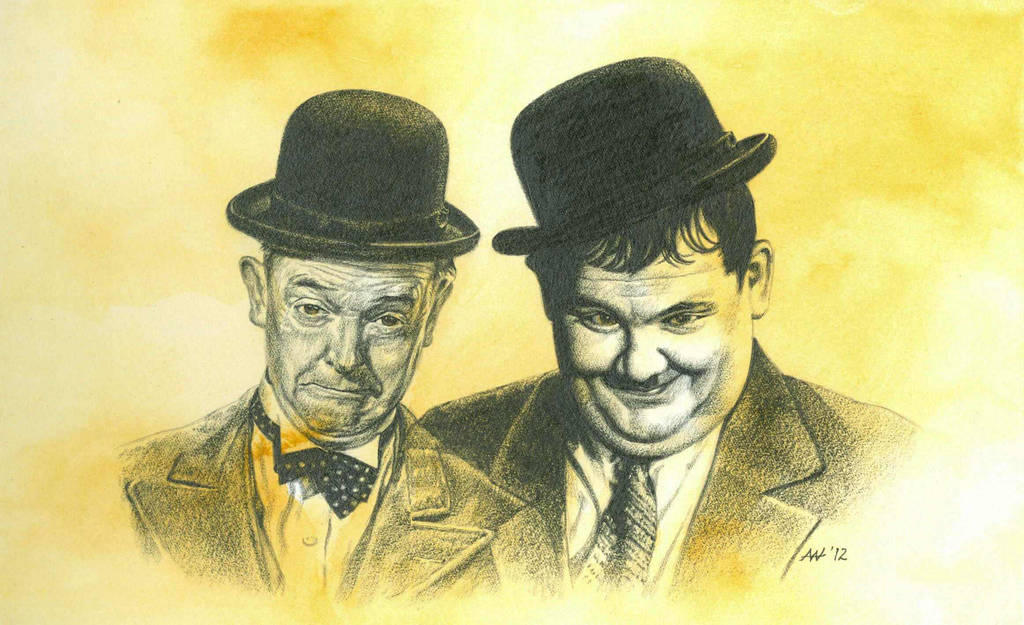 Watch
92 years after appearing in "The Lucky Dog" together they still have the ability to reduce me to stitches every time, god bless 'em!

Two comedic geniuses whose brilliance has stood the test of time.
Reply

Wow, my grandpa would have loved this picture. Great job!
Reply

My grandad used to do a great Stan Laurel impersonation - helped me get into these comic geniuses at a very early age!
Reply

My lad has just been introduced to L&H. Loves them, tears rolling down him, even tho they're black n white (kids, eh?)
Reply

I think they just deliver - pure and simple comedy, truly the best!!
Reply

It's a shame so many end as a dream, but that's a tiny niggle when you think how many laughs they give
Reply

Oliver the Eighth being a case in point; but I'd give anything to be back in that barber's chair!!
Reply

Got to say, I love the butler in that one - he steals every scene he's in. The cards are hilarious, esp when Stan joins in
Reply

Stan Laurel was an absolute comic genius (as we all know) but you're right; they had an interesting handle on the downright disturbing and macabre such as the butler you mention, the cook in "The Hoose-gow" and the convict in "Going Bye-bye", superlative stuff!
Reply

Perfect.

Well done. Great comedy icons. ^^
Reply